Child Care Administration
The Child Care Administration Degree will prepare students and current educators with the necessary skills to lead a high-quality child care program. The program supplies a strong base in Early Childhood Education with additional administrative coursework. Students who enroll in the program will learn how to manage a business, developing essential leadership practices that will allow them to deal efficiently with center liabilities and ethics. The program will highlight the importance of advocacy work and facilitate a strong understanding of current issues and trends in early childhood education.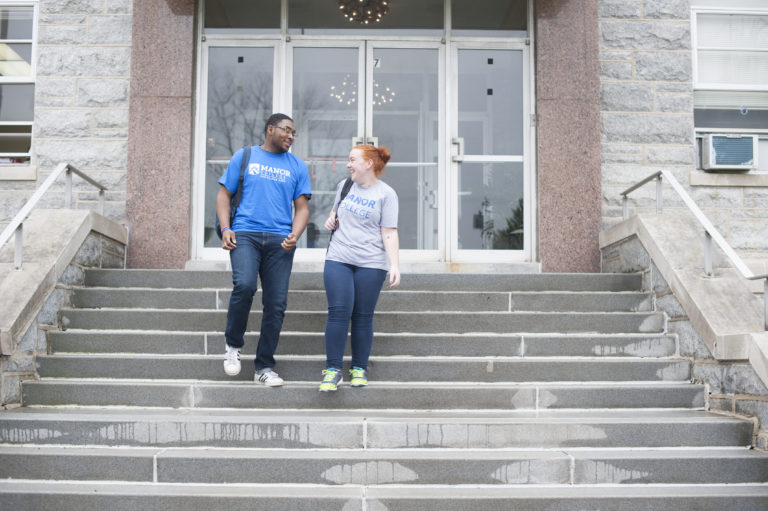 Hands-on Learning and Individualized Focus 
Manor College's personalized education and close-knit community create the perfect environment for success. Our stellar faculty work to make sure each student receives the attention they need. Students will graduate with a strong sense of inquiry and ethical conduct around the importance of ethical leadership practices, knowledge of the use of developmentally appropriate practices, as well as the support of diverse learners and families. Students will receive hands-on experience through fieldwork experiences and internship work that occurs during two capstone courses.
Why You Should Choose Manor
Why study Child Care Administration at Manor? The personalized attention that you will receive, thanks to small class sizes and a welcoming campus community, is just one of the many reasons you should choose Manor College. Our dedicated faculty don't treat you just like a number; they get to know you and work with you the entire length of your time at Manor. There are so many reasons why you belong here!
What to Expect from the Curriculum
Students will begin by learning about the fundamentals of child development, teacher leadership, technological competency, and communication skills, before moving into more specialized coursework on psychology, program planning, developmentally appropriate practices, children's literature, and more. Students are required to take part in an approved Early Childhood Administration internship during their senior year. The Child Care Administration program is 120/121 credits in total.
Students with a Child Care Administration degree have job opportunities in the following areas:
Early Learning Administration
Teacher Leader
Child Protection Services
After School Director
Foster and Adoption Services
What career can you have with a child care administration degree? Assistant preschool director, program administrator, victim advocate, family child care support coordinator, and admissions coordinator are all examples of job titles that rely on a background in child care administration.
The Bureau of Labor and Industry projects that employment of early learning center directors is projected to grow 11% from 2016 to 2026, and the number of children under age 5 is expected to grow during this period.
Want to learn more about this program? Talk to our admissions office at (215) 884-2216 or email admissions@manor.edu.