Alumni Pilates Night- November 9, 2017
Join your fellow alumni for a 50 minute class of pilates presented by Mary Jo Fronckel Bell '15!  This event is great for all skill levels and a light reception will follow to get you re-hydrated and reconnected! Click here to register.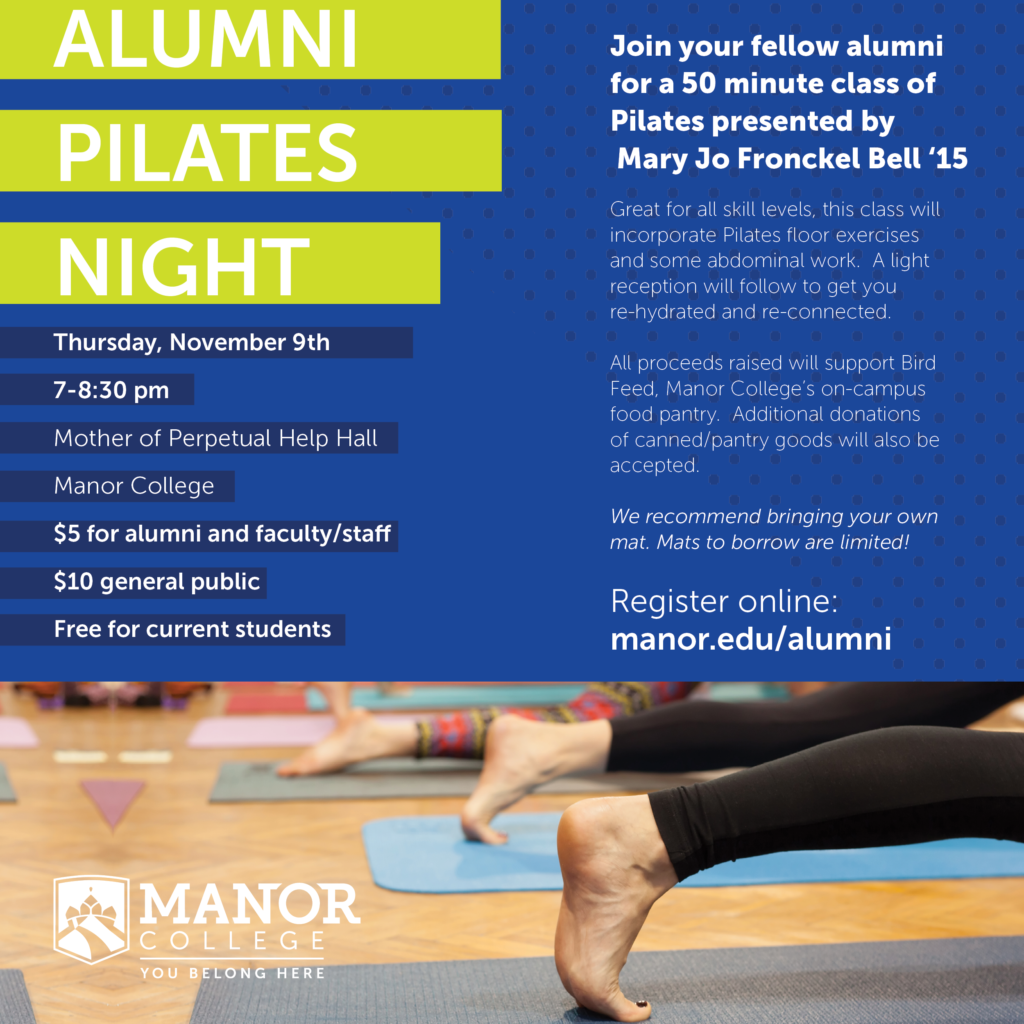 Click here to view the photo album from Alumni Night Out at Iron Hill Brewery
Once a Blue Jay, always a Blue Jay.
Manor alumni have a special bond with our school, and the feeling is mutual. You are our best examples of success rooted in the stellar education Manor College provides each and every student. And you are also our best ambassadors to the world.  
We invite you to stay in touch, join us for alumni events, and visit often—both online and on campus—to share how and what you're doing as we proudly tie your achievements to our own.
Give the gift of education.
Thanks to the support of generous alumni like you, Manor College is able to award more than $500,000 in annual scholarships, which allows our students to pursue their goals and graduate with minimal financial-aid debt. In fact, more than 90% of Manor College students require some form of financial aid, without which many of whom would have to forego or postpone their college and career aspirations. And as enrollment continues to increase, so does the number of our students requiring financial aid.
Generous donors like you are an indispensible part of our efforts to make a Manor education available to all those qualified and willing to work for it. We hope you will honor your time at Manor College by giving back, helping us welcome and challenge the next generation of successful alumni.