A place for all.
To be a student at Manor College is to become a member of our tight-knit community. Commuter or resident, attending classes here on campus or online, Manor students feel they belong here and are a part of something special.
We encourage all students to get involved and get engaged. Our clubs and extracurricular activities cover a wide range of interests—everything from academic groups to the Passion for Fashion club.
Still can't find one that interests you? Start your own. Looking for leadership opportunities? Consider serving on the Student Senate. And if you love challenging yourself on the playing field or just want to cheer on our Blue Jays, be sure to check out our athletic programs.
The faculty and your fellow students are here to offer you all the support you need to ensure your experience at Manor is as productive and rewarding as possible. From personal counseling to career and transfer advice, our staff is just a click, phone call, or drop-in away.
There's a reason virtually everyone knows each other by their first name. We're always here for you.
Dear Students,
Welcome new students and welcome back returning students to Manor College! It is my absolute privilege and pleasure to serve as your Dean of Students. In this role, I have the honor of providing leadership opportunities and a well-rounded college experience to students through all of our Student Affairs Departments: Athletics, Campus Ministry, Counseling, Health Services, Resident Life, and Student Engagement.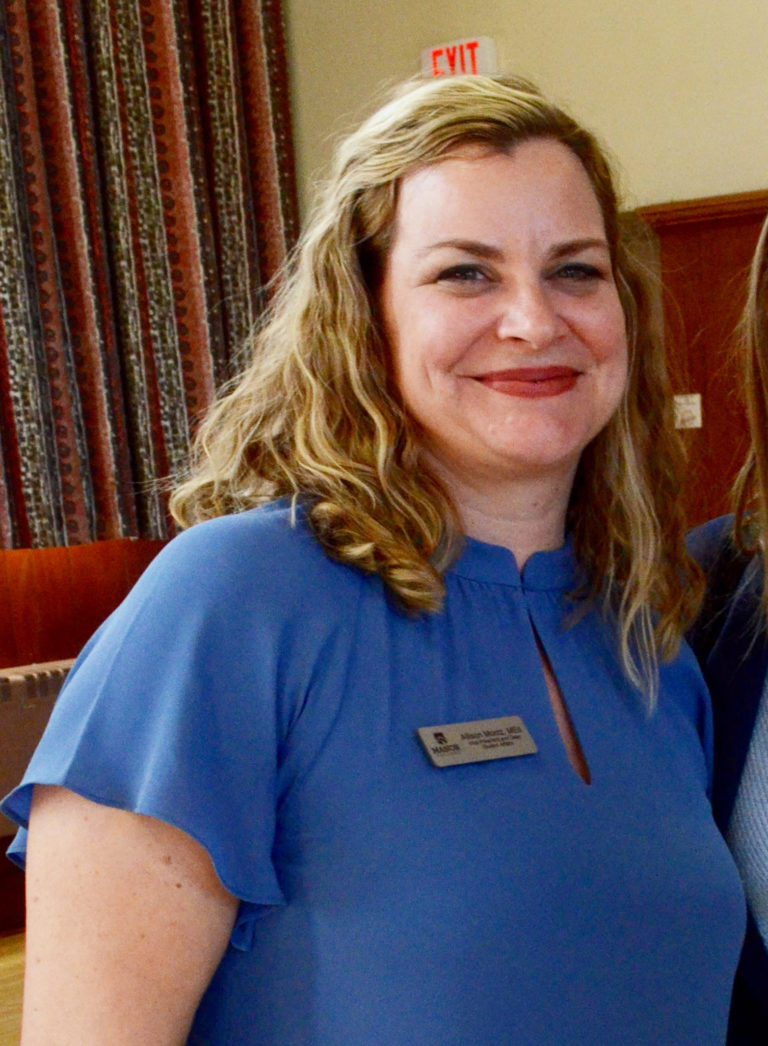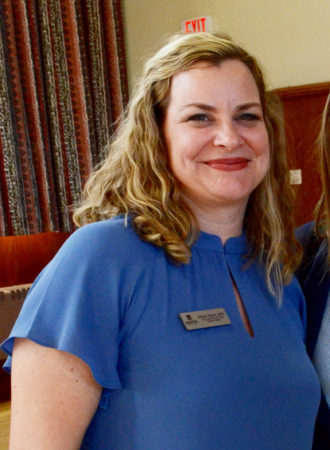 The Student Affairs Department at Manor College strives to uphold the Institutional Mission and Vision. Our greatest hope is to see students succeed both in and out of the classroom. Whether on the field or in a residence hall, as a student club leader, or spending time in chapel, our staff is here to help you along your journey as a Manor College Blue Jay. To learn more about our staff and see what services we offer, please visit our staff page.
As a team, Student Affairs follows the department's mission, which is to develop ways to encourage all Manor students to cultivate a responsible lifestyle, reverence, service to one another & awareness of the ethnic diversity of Manor's campus. We support students as individuals, taking into consideration their diverse ethnicities, religious affiliations, family backgrounds, and all other factors that make you unique. We support the whole student, focusing not just on one aspect, but the entire person. We hope students feel safe, happy, supported, and, above all, loved by the Basilian tradition of caring for all people.
So as you start this academic year with us at Manor College, remember that all of the staff and faculty are here for you and supporting you in your journey. And don't forget…You Belong Here!
We wish you many blessings in the new academic year.

Allison Mootz, M. Ed.
Dean of Students
Manor College