The Goal
The goal of the Dean of Students and her staff is to encourage all Manor College students to cultivate a responsible lifestyle and community values inherent in the Catholic Basilian mission of REVERENCE (to regard with esteem), RESPECT (thoughtful consideration of others and treating others with care), and SERVICE (contribution of one's time and talents to help another), while concentrating on the specific awareness of the "ETHNIC DIVERSITY" (traditions, customs, and culture) of the Manor College Community.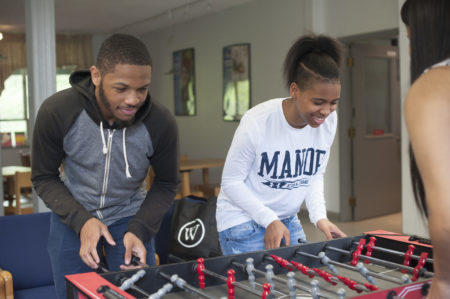 Mission
Living in community as a resident student calls forth creativity, exploration of one's ideas and values and personal growth. The mission of Resident Life is to provide students with a living and learning environment that is safe, engaging, and equipped with qualified staff to help students have a great residential experience.
Vision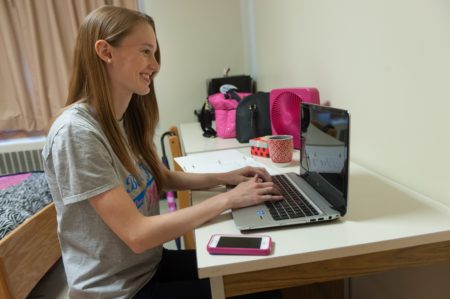 Our vision is for every resident student to thrive in this living and learning environment, growing in their relationship with others and embracing the concept of living a balanced life while building community. What we believe:
• In maintaining a physical environment that is clean, modern, and accessible for student activities and day to day living.

• Creating an environment that is peaceful, where students are challenged to discuss and respect differences.

• Respecting yourself will allow you to respect others and produce meaningful interactions and relationships.
Freshman Move In Day- Thursday, August 30, 8am-11am, 3pm-6pm
Returning Student Move In day- Friday, August 31, 12pm-6pm
Contact the Resident Coordinator at reslife@manor.edu