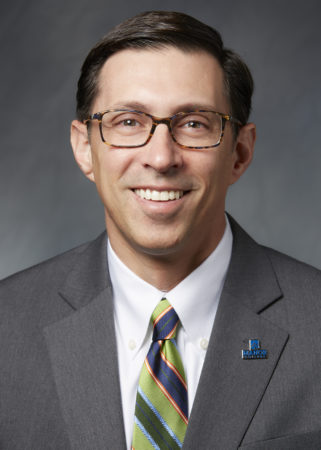 Every day at Manor College, I'm reminded of why we tell people You Belong Here!  It's because at any moment at Manor College, I will run into one of the members of our diverse student body and be inspired by their Blue Jay spirit.
Take, for example, Neysha Medina, who came to Manor College to pursue a degree in Dental Hygiene. A Philadelphian, Neysha was remarkably involved on campus, becoming a Student Presidential Ambassador and a member of our women's volleyball team. 
There's Eddie Fortescue, who transferred to Manor from another university and became our institution's first two-sport All-American. Monica Maury '23 is a former stay-at-home mother who came to Manor College to further her career as an Assistant Director of Learning at a childcare center. 
Musa Konneh '21 is the oldest of 12 children; he took a break from his education after his father passed away, then returned and earned his degree. Sabrina Augustin '23 survived significant physical trauma after an earthquake in Haiti. That near-death experience inspired her to graduate with her Associate's Degree in Pre-Nursing to help others just as she was. 
There's Kaylyn Flanagan '23, whose love of law fuels a desire to help others. Anthony Caristo '23 is a state champion in chess who used his love of the game to bring classmates together.
These varying stories share one common thread – Manor College helps students to achieve their goals. Our students discover a community ready to both push and nurture them on their educational journey. 
First-generation students find a home here, as more than 65 percent of our student body is made up of first-generation college students. Many of our faculty are first-generation college graduates themselves. Students enjoy learning in our small classes that allow for personalized education. 
Our campus is beautiful and fully renovated, with constant updates positioning our students for the future. Our new Practical Nursing Program features new state-of-the-art equipment in a skills lab and classroom. Manor College's Veterinary Technology program conducts operations in a full surgical suite, and our dental students receive hands-on training with real patients in our Dental Health Center. 
At Manor College, we're ready to work alongside you to achieve your goals. Let us show you why You Belong Here! 
Go Blue Jays! 

Dr. Jonathan Peri
President, Manor College