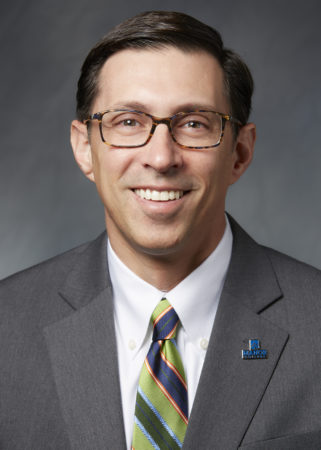 You belong here at Manor College. Whether you are a current or prospective student and family, a faculty or staff member, a local neighbor or Ukrainian partner–You Belong Here. It's not (just) a marketing tagline; it is what we truly believe and the kind of community that we strive to maintain here at Manor.
This dedication informs all aspects of our college, from our student activities to our academic offerings. In recent years, we have done something near impossible in the current higher education environment–we have grown. Not only has our enrollment increased, but our number of programs have too. With 15 new Bachelor's and Associate's degree programs (an overall 50+ degrees and certificates available), there are some excellent options for you to choose your own adventure. Among the most important topics students consider when choosing a college are academic quality, affordability, and safety.  At Manor, we answer "yes" to all. Here's what you should know:
At Manor College, students find tuition financially accessible because, unlike many two and four year institutions, Manor's tuition fits within the range of student aid available through government grants and loans.

In fact, Manor College is the best priced private residential college in Pennsylvania.

Because our tuition is affordable, our students have low-debt and what helps make this happen is the fact that 94% of Manor's students receive financial aid. The national average is about 85%.

We have a 12:1 student:teacher ratio, facilitating opportunities for individualized questions and answers with our professors.  Our faculty directly advise our students, plus we have a Learning Center for when tutoring may be needed.

Our faculty overwhelmingly use open educational resources (texts, articles, videos and other resources) that are free or low-cost and online.

Manor has a very diverse student population that enriches classroom conversations and opportunities for understanding different perspectives. Additionally, more than half of our students are first generation college students, becoming pioneers in education for their families.

Manor has been recognized, several times, for being among the safest colleges in Pennsylvania by Niche.com
Every day brings a new opportunity for our students.  Last year, we were thrilled to partner with Widener University Delaware Law School, offering our students the chance to pursue an accelerated Bachelor's Degree from Manor along with a Juris Doctorate degree from Widener. This year, we are thrilled to be able to announce the Fall 2020 launch of an associate's degree in Engineering Science.
We are proud of Manor College's Ukrainian Catholic foundings and are thankful, everyday, that the Sisters of Saint Basil the Great established our school in 1947. Saint Basil encouraged his followers to be "co-workers with God" to develop the potential of each human being through education. This philosophy informs our vision and strategy as an institution of higher education. There is no greater calling than helping each other and we are privileged to be able to provide a transformational experience for our students.
Please visit the many resources on our website and see all we have to offer.  After that, come to campus for a visit and experience Manor – and its caring and dedicated faculty and staff — firsthand.
Wishing you blessings always,

Jonathan Peri
President, Manor College