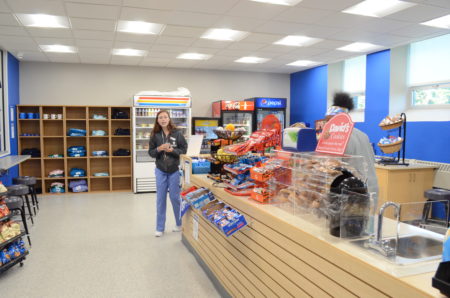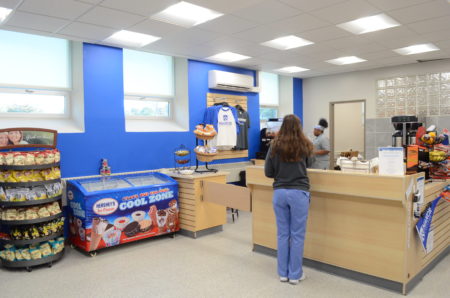 Hours:
8am-6pm
Over summer break, Manny's Market received a needed refresh. The market is now located inside the Dining Hall, across from the new Fitness Center. Affordably-priced school gear available for students to purchase. Have an idea for what else should be featured in Manny's Market? Let us know below.
What's Available in Manny's Market?
A wide variety of grab-and-go snacks, coffee, and healthy lunch options are available to students, staff, faculty and visitors with or without Meal Cards. These are just a few examples – come by Manny's Market to check out the rest!
Ceramic mug: $8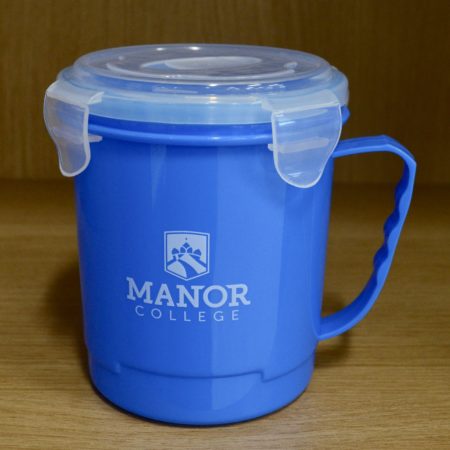 Travel Soup Mug: $5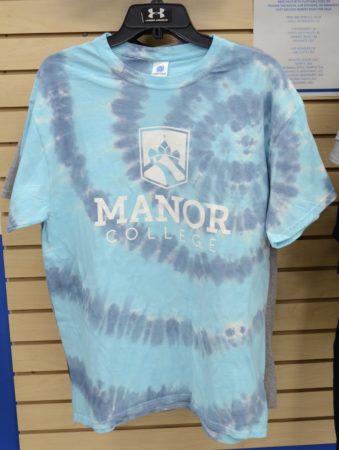 Tie-dye T-shirt: $10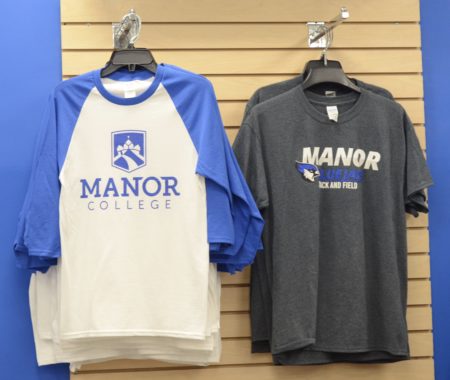 Baseball-style shirt: $15; Athletic logo shirt: $10
Crewneck Sweatshirt: $15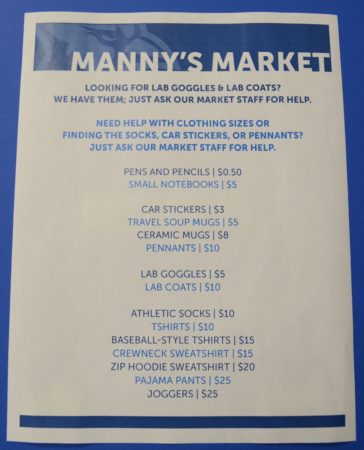 Current list of merchandise