English as a Second Language
English as a Second Language Class
Manor College, in collaboration with the Ukrainian Educational and Cultural Center and St. Sophia Religious Association of Ukrainian Catholics, USA, and with the support of the Ukrainian Community Foundation of Philadelphia, is offering 30 hours of English language instruction at no cost to Ukrainian refugees.
To begin the process of registration, please click here to fill out the pre-registration form.
Registration is open until Dec. 3, 2022 and Placement testing is scheduled to take place December 13 and 15th, 2022.
If you have any questions, please feel free to email coned@manor.edu or call us at (215) 884-2218.
---
Manor College у співпраці з Українським Oсвітньо-Kультурним Центром та Релігійним Релігйне Товариство Українців Католиків «Свята Софія» (США) та за підтримки Фундації Української Громади Філадельфії пропонує українським біженцям 30 годин безкоштовного навчання англійської мови.
Щоб розпочати процес реєстрації, натисніть тут, щоб заповнити форму попередньої реєстрації.
Реєстрація відкрита до 3 грудня 2022 року, а вступне тестування заплановано на 13 і 15 грудня 2022 року.
Якщо у вас виникли запитання, будь ласка, надішліть електронний лист на coned@manor.edu або зателефонуйте нам за номером (215) 884-2218.
---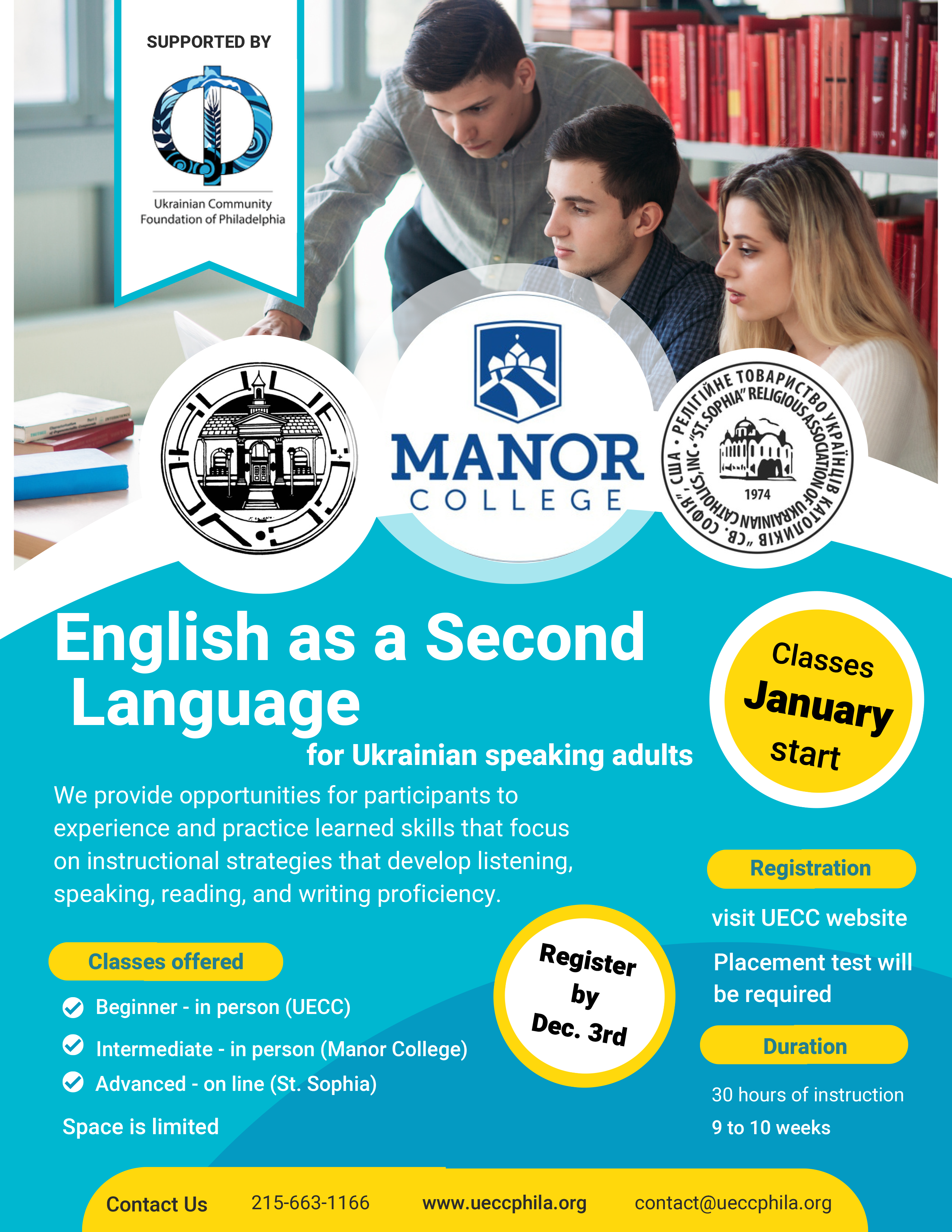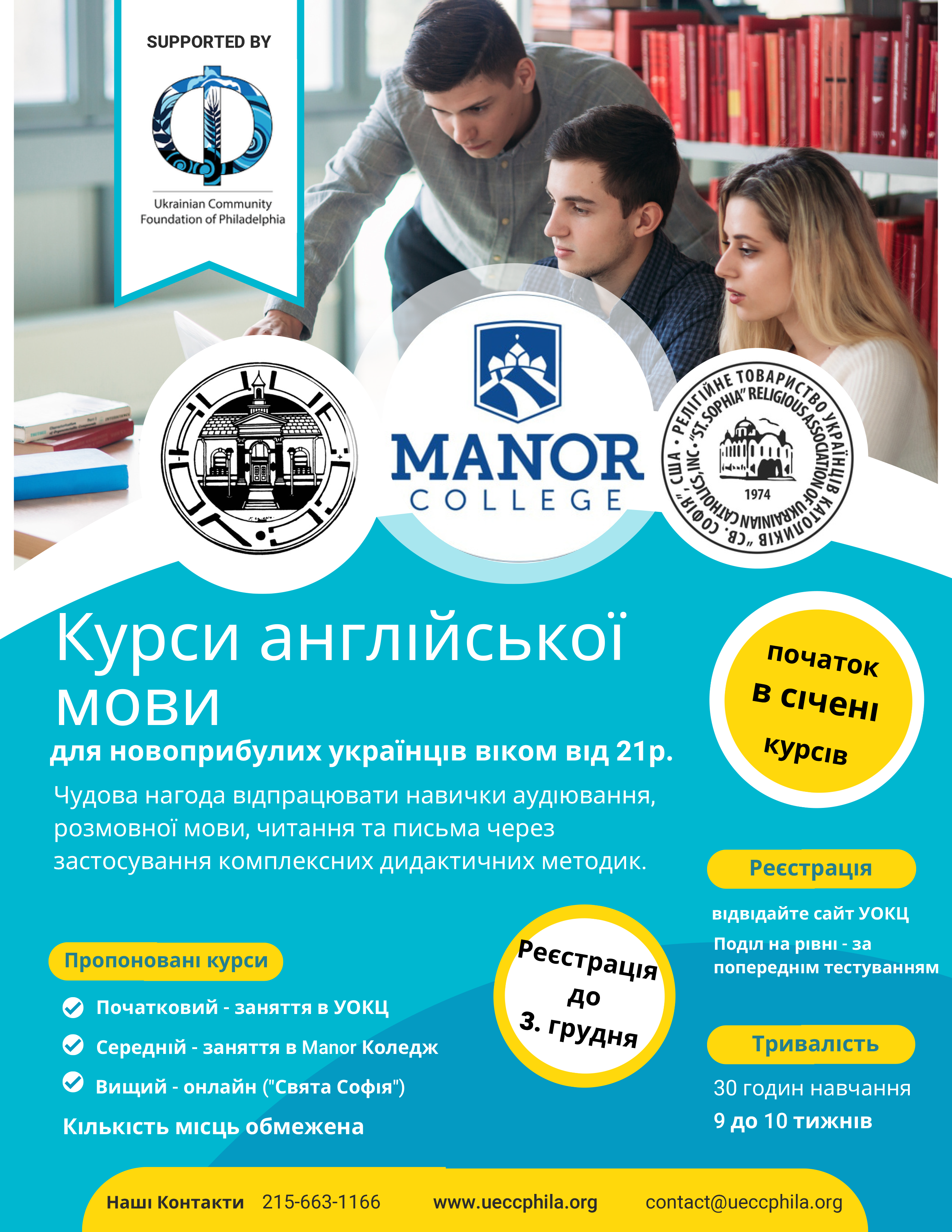 Download above flyer here.