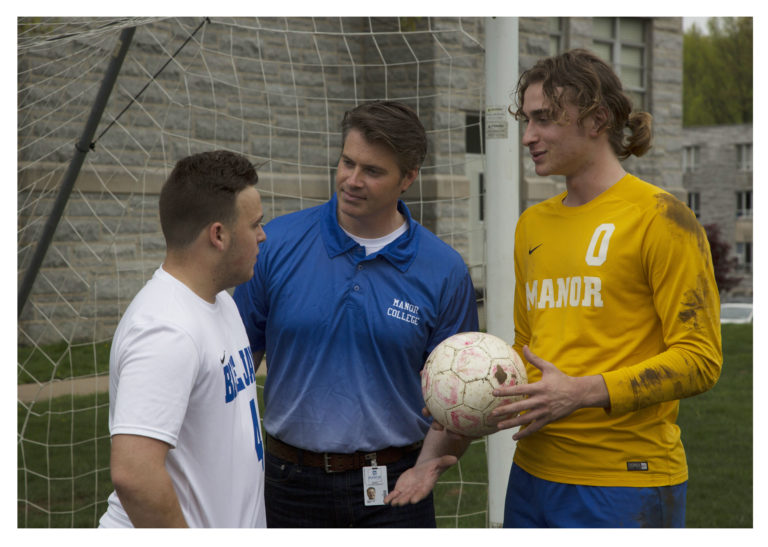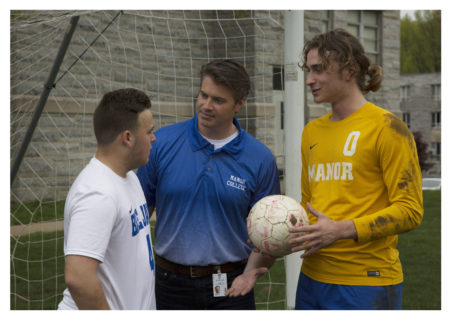 The Bachelor's of Business Administration in Sport Management is designed to provide students with a view of the opportunities associated with managing sports and leisure service organizations. Students are exposed to topics such as risk management, safety, insurance and liability issues in the sports environment.
Make Your Love of Sports Your Career
The Sports and Recreational Management program at Manor prepares students for professional managerial positions in the sports and recreation industry. Students learn from experts in the field, allowing for an interest or love of sports to become a successful and rewarding career path.
The BBA program will explore the process of planning, designing, equipping, staffing, financing and managing a sports and recreation facility. Students will also apply the fundamental principles and practices of marketing to sports and leisure management.
Why You Should Choose Manor
Why study sport management at Manor College? Students will master the fundamentals of sports management before learning how these lessons apply to a real-world environment. Small class sizes ensure that our faculty are invested in student outcomes, and hands-on learning opportunities combined with innovative teaching ensures that students are competitive applicants upon graduation.
What to Expect from the Curriculum
Students will begin by learning about the fundamentals of communication, sales strategies, business math, and information literacy, before moving into more specialized coursework on sports media relations, sports marketing, athletics fundraising, and more. Students are required to take part in approved business internships during their senior year, for which they will receive school credit. The B.B.A. program is 120/121 credits in total.
Students with a Sports Management degree have job opportunities in the following areas:
Event coordination

Equipment merchandising

Facilities management

Sports marketing

Operational management
What career can you have with a sports management degree? Athletic director, account manager, sports broadcaster, sport event marketers, and fitness coach are all examples of job titles that rely on a background in sports management.  
The Bureau of Labor and Industry projects that employment of sports management graduates is projected to grow 7 to 13% from 2016 to 2026. The sports industry is worth over $60 billion annually—meaning there are plenty of opportunities to make your mark and advance your career.
Want to learn more about this program? Talk to our admissions office at (215) 884-2216 or email admissions@manor.edu.