Sports and Recreational Management
Sport and Recreational Management Degree
Sport and Recreational Management focuses on the business side of the sport industry. The growth of sports around the nation and around the world has fueled the need for sport management professionals.
Why You Should Choose Manor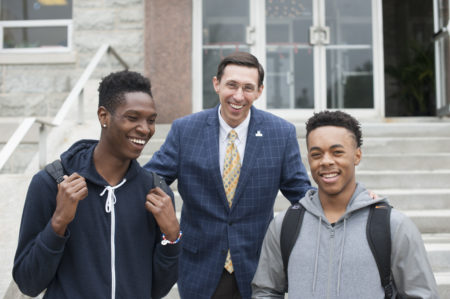 The Business Administration concentration in Sport and Recreational Management will allow you to develop sound business skills and combine them with your passion for athletics. Through concentration-specific coursework, you will gain a unique perspectives on ways to apply fundamental business principles to the sport industry. Through real-life examples, case studies, and project-based learning, you will develop practical skills in management, communication, critical and creative thinking, and making business decisions.
Career Opportunities
The curriculum for the sports management degree is designed to prepare students to transfer for further study toward a bachelor's degree and parallels the first two years of study required by similar programs offered at four-year institutions. The majority of sport management jobs are found in marketing, sales, and administration. Those with bachelor's degrees often work in supervisory and management positions in sport-related organizations and businesses, such as:
Professional, semi-professional, collegiate, high-school and youth sport
Facilities and event management
Sport marketing and sales
Communications and media
Sporting goods manufacturing management
Sporting goods retail management
Non-profit sports
Private clubs
Fitness industry management
Extreme sports
Read the Sports Management degree Suggested Curriculum Sequence
Read the Academic Program Learning Outcomes.

The Business and Professional Studies Division is hosting a Virtual Speaker Series this fall! Hear from industry experts about a variety of topics including communications, fundraising, sport management and more!