After Completing Disney College Program 2022 Manor College Graduate Sets Sights on the Sports World
Shawn Wood (Franklin Towne High School, Philadelphia) lived and worked at Walt Disney World in Orlando for five months. He graduates from Manor College in May.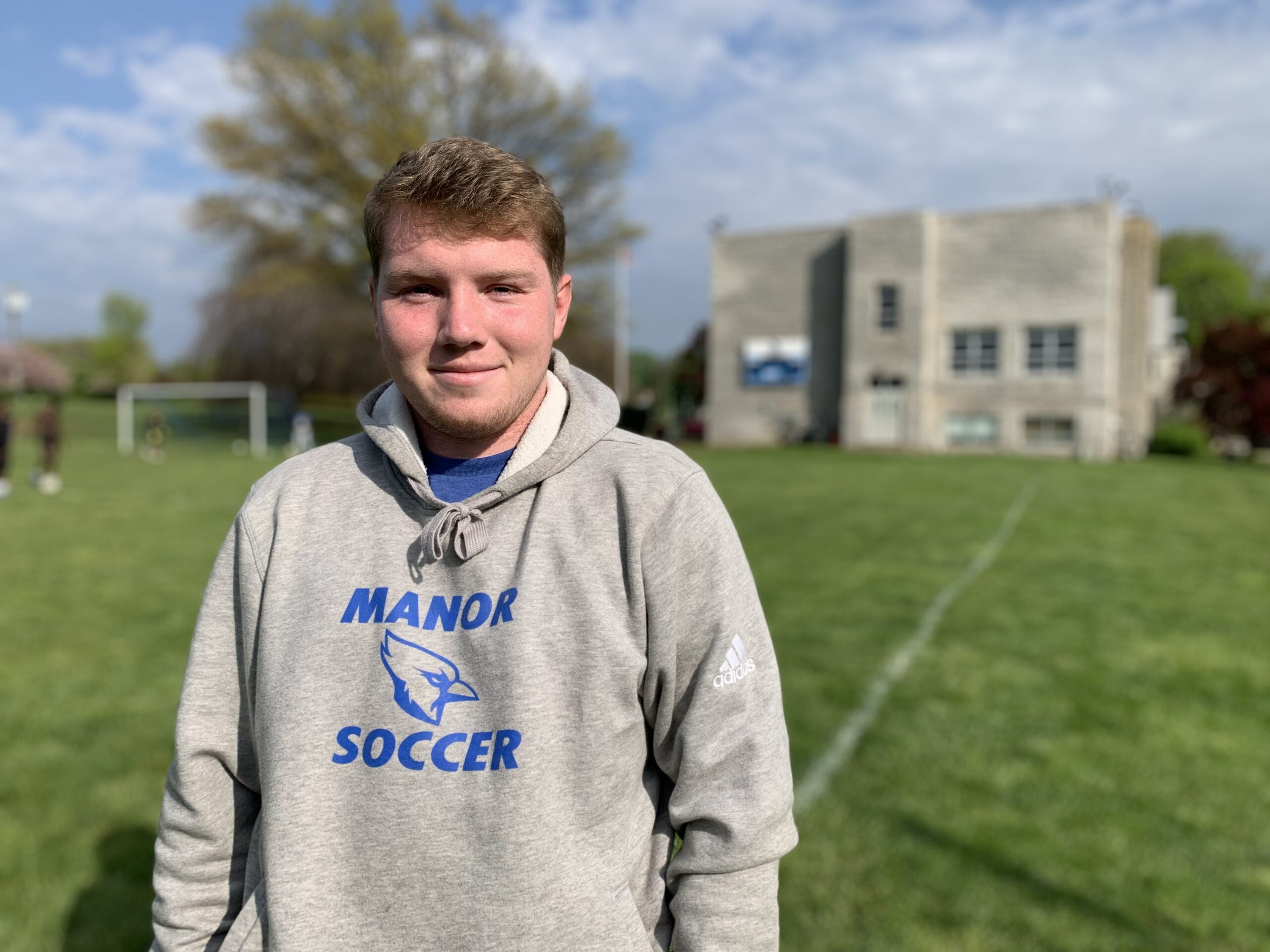 Shawn Wood grew up in Northeast Philadelphia and never lived on his own. Then he got accepted into the Disney College Program last summer. It thrust him into a new environment 17 hours away from his family. 
"It forced me to take risks," Wood said. "It was a huge change and I wasn't sure if I was able to do it." 
Five months later, Wood returned home from the program. He might not have been the best cook – "the microwave is my best friend" – but he'd gained a new appreciation for a whole new world. 
"Being there with people that enjoy themselves and understand we were there for the same reasons made things easier," Wood said. "No one dreaded working there. We all became close friends."
The Disney College Program is a national paid internship program where students work at Walt Disney World in Orlando. The interns take college classes while living and working at the facility.  
Wood became a ride operator at Magic Kingdom. Some days, he'd be at the park until 2 a.m. working. The long hours forced him to learn time management to complete his courses at Manor College. 
"I tried to find time before work where I could get schoolwork done," Wood said. "The two days I had off, I made no plans and made sure I had everything together. It helped me make the Dean's List the semester I was at Disney."
***
Wood transferred to Manor College during his sophomore year. He received his Associates Degree in Sport Management in 2019 and crossed the stage again in May to receive his Bachelor's Degree in Business. He hopes to be employed by a sports team in the Tampa Bay area. 
"Sports have been a big focus of my life since I was two-years-old," Wood said. "It's always motivated me to be a better person. I'm not sure what work I'll get into, but there's so many opportunities once you get into a team." 
Wood credits his advisor, professor Christine Schoettle, with keeping him on track. 
"She helped me through this entire journey," Wood said. "She helped me get my classes together when I was stressing out about switching over my courses. She kept me on top of my work and took so much stress off my plate." 
***
Wood's fondest memories of Manor come through the soccer team. Wood didn't know many people on campus when he started. He wasn't sure if he even should play soccer. A conversation with athletic director and head coach John Dempster changed that. 
"That friendship with John Dempster is the most impactful thing that happened at Manor," Wood said. "He makes you feel welcomed. He makes sure to introduce you to a lot of people around campus. We became closer because he was always there for his players, not just on the field, but in the classroom." 
Wood suggests Manor College because of relationships like the ones he fostered with Schoettle and Dempster. The institution allows you to become your own person. 
"Manor is a place where you're not going to be overwhelmed and stressed trying to find your way," Wood said. "You're always going to find a friend there, no matter who it is or what part of campus they're involved in."
More Graduate Stories: 
Read more:
Dr. Robert Orsher named Manor College 2022 Commencement Speaker
Meet the Manor College 2022 Commencement Student Speakers
Six Photo-Friendly Spots on Campus for Manor College Graduates
Learn more:
Schedule a visit to Manor College