2022 Manor College Graduate Ready to Serve in Singapore Armed Forces
Raphael Ayeni, who enrolled at Manor College at 16-years-old, hopes to become a therapist after fulfilling a requirement in the military.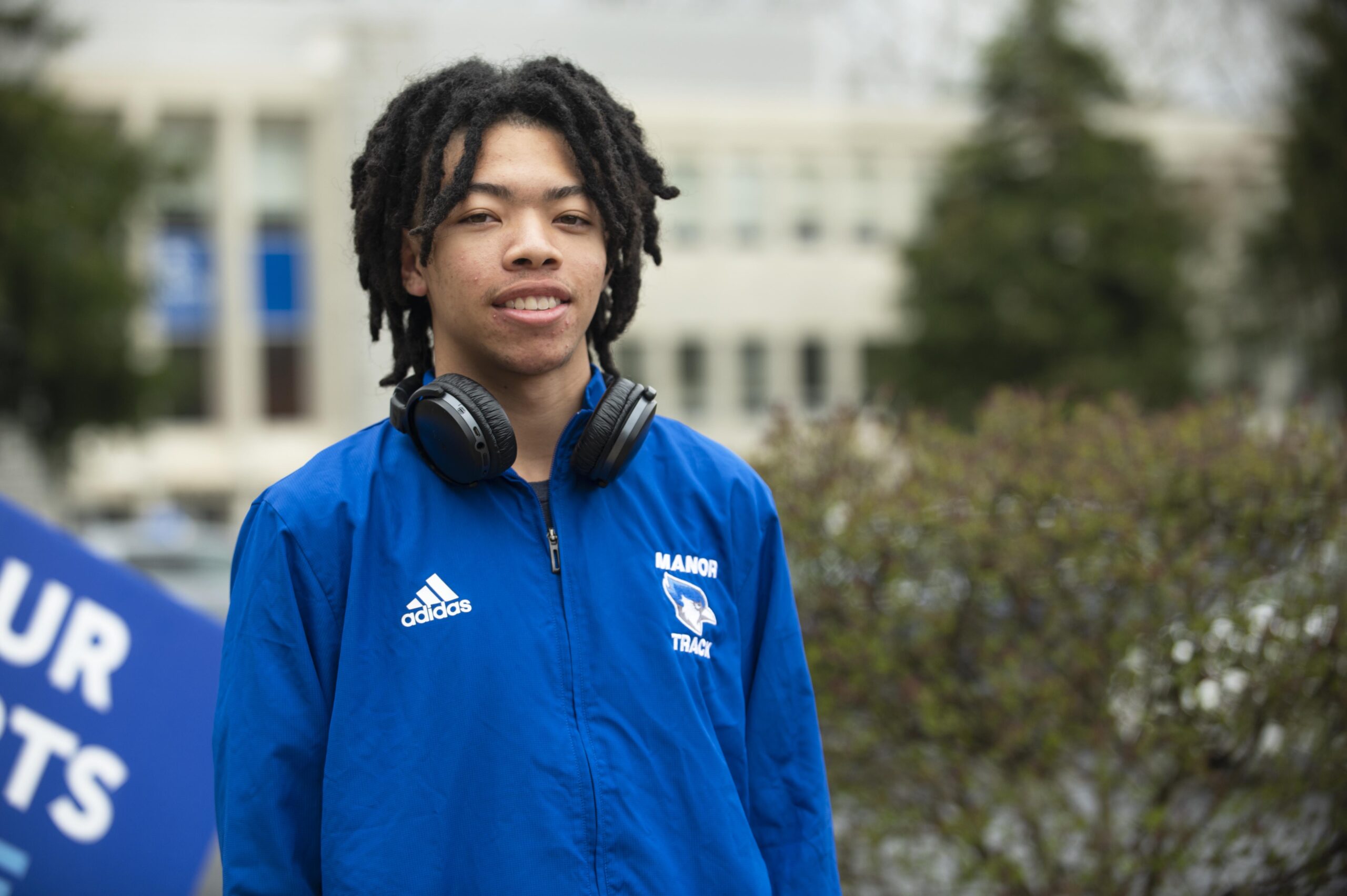 Raphael Ayeni felt the gravity of the moment surrounding him. When he enrolled in Manor College as a 16-year-old from Singapore in 2020, Ayeni never thought he'd be playing basketball on the national stage. 
But in March, Ayeni stepped on the court during the final game of Manor College's run at the USCAA National Basketball Championship in Virginia. 
"Going to Virginia was such a crazy experience," Ayeni said. "I just wanted to play basketball, have practice and play with the team. This was so different."
The minutes were the first of Ayeni's career as a Blue Jay for the year. He admits he was a bit confused. Ayeni missed high-fiving a teammate during a free throw. During a play, he ended up guarding an opposing player several inches taller than him. 
"This guy was 6'5" and I thought he was going to dunk on me," Ayeni said. "I fouled him as he went up and he didn't score. I'll take that. I got an assist on the next play and made up for it." 
***
Ayeni's Manor College experience is unique. He was born in Philadelphia but moved to Singapore with his family at a young age. He discovered Manor College through his father, Michael, who played on the institution's soccer team years ago. 
"Manor is a small school and it was easy for me to get adjusted to the culture and get more help with schoolwork," Ayeni said. 
Ayeni completed his first Manor College semester virtually as a 16-year-old in Singapore. He arrived on campus as a shy 17-year-old with an accent in 2021. He admits he didn't talk at all for the first three months. 
As his first semester went on and being one of a dozen or so dorm residents, he warmed up to the group. 
"Everyone was so good because it was so small and everyone was so close in the dorms," Ayeni said. "They took me under my wing." 
Ayeni formed a special bond with fellow graduate Anthony Floyd. They'd go on to be basketball teammates this year. 
"That was my big brother," Ayeni said. "He'd take me to get food, watch rap battles or go to Alverthorpe Park to play basketball. If I ever needed anything, I could count on him."
***
Although Ayeni will graduate, he won't attend Manor College's commencement ceremony. He leaves on May 1 for Singapore to serve in the Singapore Armed Forces. It's a national requirement for those over 18 to serve two years in the military.
"I've been thinking about it for two years," Ayeni said. "I'll serve for two years, then I'm hoping to come back to the United States." 
Ayeni completed his Associate's Degree in Psychology at Manor College in May. He is one of three Blue Jay basketball players named to the USCAA All-Academic team. With his degree, Ayeni hopes to become a therapist and help other people. 
"I'm interested in the brain and how it functions," Ayeni said. "Becoming a therapist is a good middle ground for me to pursue it." 
The thing Ayeni will miss the most about Manor College is the close-knit community. 
"I made so many friends here," Ayeni said. "Singapore is this small dot on the map. At Manor, I met people from Chicago, Alabama, all over the country. I'm going to miss how close everyone was."
More Graduate Stories: 
Read more:
Dr. Robert Orsher named Manor College 2022 Commencement Speaker
Meet the Manor College 2022 Commencement Student Speakers
Six Photo-Friendly Spots on Campus for Manor College Graduates
Learn more:
Schedule a visit to Manor College