Dr. Robert Orsher named Manor College 2022 Commencement Speaker
Dr. Orsher is a board certified veterinary surgeon with four decades of experience. He's been connected with Manor College since the early 1990s.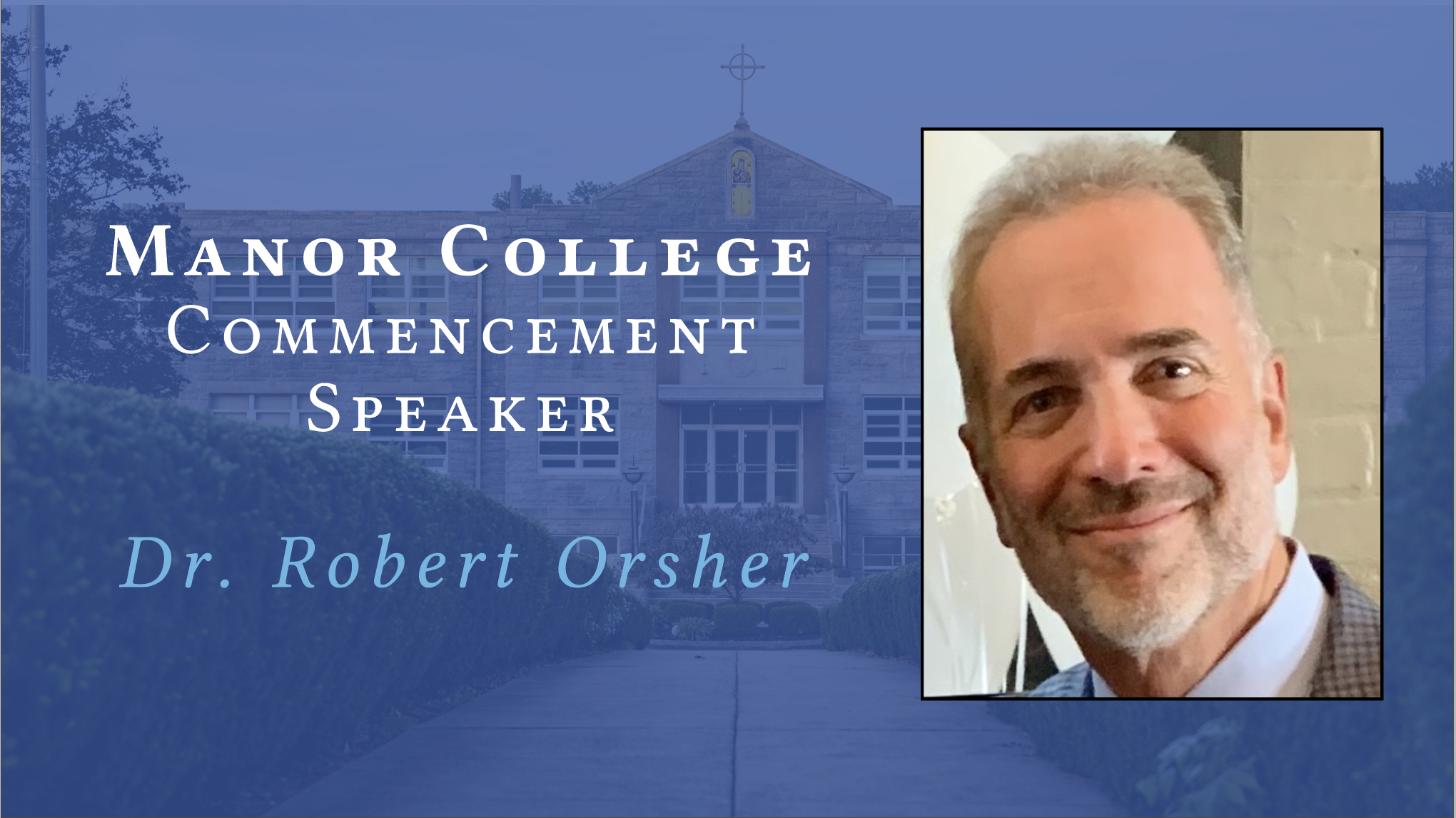 Manor College is pleased to announce that Dr. Robert Orsher has been named the 2022 Commencement Orator. 
Dr. Orsher is a board certified veterinary surgeon with more than four decades of experience in the veterinary field. He is most recently the founder, chief of surgery and medical director at the Veterinary Specialty and Emergency Center, now Blue Pearl Veterinary Partners, in Levittown.
Dr. Orsher grew up in the Overbrook Park and Greenhill Farms section of Philadelphia and attended Central High School. He graduated from Colgate University in 1973 with his A.B. in Psychology. 
While at Colgate, Dr. Orsher discovered his desire to be in veterinary medicine. He always had a passion for animals, but never owned one until he got his black Labrador retriever, Tasha, in college. One day, Tasha was hit by a car and killed. Dr. Orsher was heartbroken, and "never wanted that to happen again." 
Around the time of Tasha's death, Dr. Orsher became involved with the cat colony at Colgate University. While he was studying the psychological basis of animal behavior at the time, Dr. Orsher grew fascinated with the care of the animals. It was then he decided to pursue a career in veterinary medicine. 
After taking prerequisite classes following graduating from Colgate, Dr. Orsher enrolled at the University of Pennsylvania School of Veterinary Medicine, where he received his Veterinary Medicine Doctorate in 1979.
Dr. Orsher began his career in private practice and returned to University of Pennsylvania for training as an intern, resident in surgery. From 1983-1990 Dr. Orsher held the position of assistant professor of surgery. He began his own private surgical practice in 1990. 
In 1994, Dr. Orsher opened the Veterinary Specialty and Emergency Center in Levittown. The center brought together specialists from all areas, including emergency medicine, cardiology, ultrasound, surgery and more. 
"Clients who come for a specialist often need to see multiple specialists," Dr. Orsher said. "Having them all practicing together best served the owners and the care of the animal."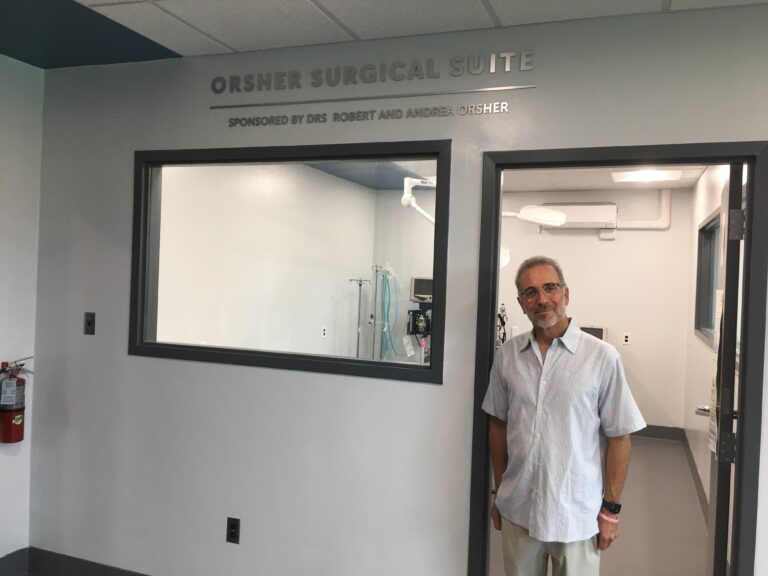 Dr. Orsher became a friend of Manor College in the early 1990s. Dr. Joanna Bassert, the Director of Manor's Veterinary Technology program at the time, was Dr. Orsher's student at UPenn. Dr. Orsher worked with Dr. Bassert to establish the veterinary technology program at Manor. The work, and his continued assistance with current program director, Dr. Stephanie Marks, helped Manor become one of the most renowned veterinary technology programs in the state. 
Dr. Orsher believed in the program so much that one of the first veterinary technicians he hired at VSEC was a Manor College graduate.
"I always believed as a veterinarian and a business owner that I needed to actively support the women and men who decided to become veterinary technicians," Dr. Orsher said. "I needed to provide them a living wage and career pathways to support their professional and educational advancement" 
Over the years, Dr. Orsher's relationship with Manor College grew from an industry focus to a personal love for the school. The institution awarded him the Community Leadership Award in 2018 and he became a member of Manor's Board of Trustees in 2019.
"Manor students have shown a dogged determination to get where they are," Dr. Orsher said. "Manor students do not get anything handed to them on silver platters. They had to have tremendous personal strength and determination to succeed. Many of them are first generation college graduates. They're great in that respect."
Outside of his work, Dr. Orsher is a member of the Philadelphia Animal Welfare Society. He served on the organization's Board of Trustees for eight years, including terms as president and vice president. 
In 2014, he received the Pennsylvania Veterinary Medical Association Lifetime Achievement Award. The award winner is recommended by peers and given to an individual making significant contributions to veterinary medicine.
Dr. Orsher lives with his wife, Andrea, a fellow veterinarian. The pair have two children and two grandchildren.
Manor College's annual commencement ceremony takes place on its campus on May 12, 2022 at 1 p.m. The Commencement Emcee for the event will be Manor College Board of Trustees member Sandra Girifalco.
At the 2022 Commencement, Manor College will confer an honorary degree to Ukrainian President Volodymyr Zelenskyy. It is the first honorary degree the institution has conferred in its 75 year history. 
Read more:
Manor College to Confer Honorary Degree to Ukrainian President Volodymyr Zelenskyy
Manor College Honors Dr. Robert Orsher of Veterinary Specialty & Emergency Center
Manor College alum Living Her Dream as Veterinarian in New York City
Well-Traveled Manor College Freshman Leaves Culinary Industry to Pursue a Career Veterinary Technician
Learn more:
Learn more about Manor College
Schedule a Visit to Manor College