Manor College alum Living Her Dream as Veterinarian in New York City
Dr. Samantha Stankus '13 dream of becoming a veterinarian took her far beyond her Philadelphia home.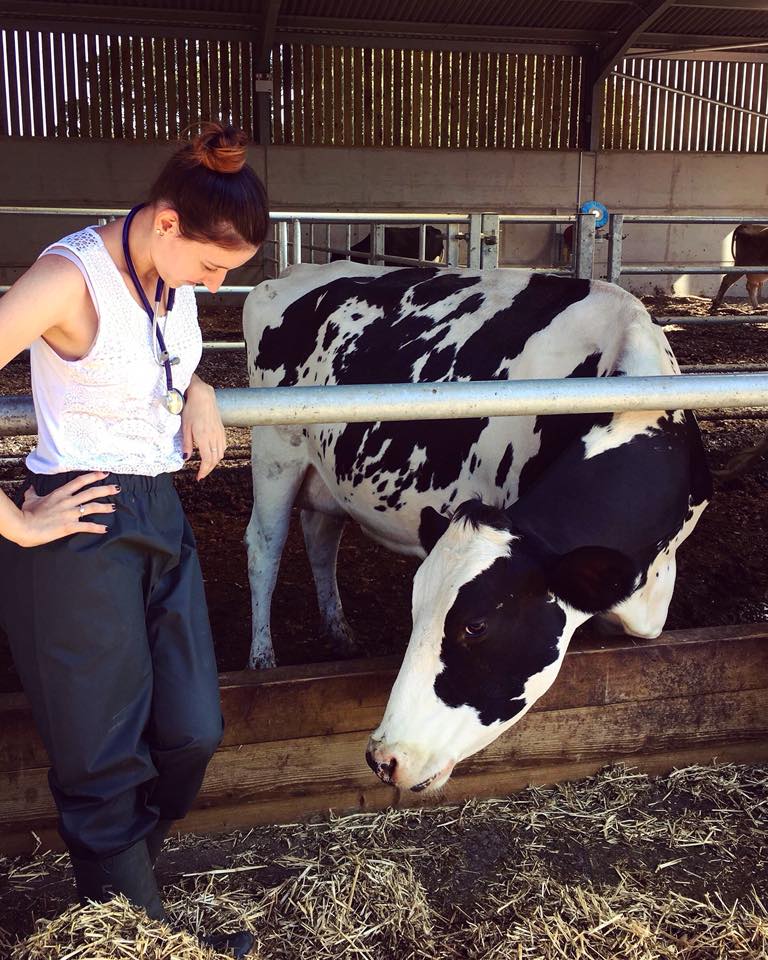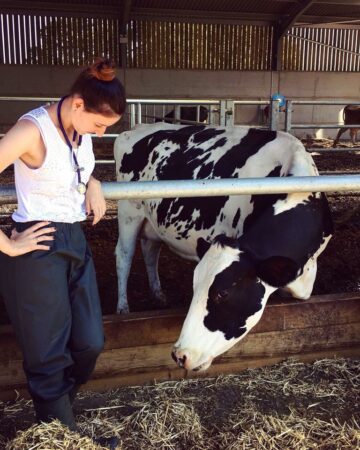 Dr. Samantha Stankus '13 has dreamed of becoming a veterinarian since she was a five-year-old girl living in Philadelphia, but her goal seemed tougher after attending a larger institution in 2010 and performing poorly while being lost amongst large class sizes. 
"That was a time in my life when I was not sure if I was going to be able to do well in college," Dr. Stankus said. "I just happened to be a student who does not do well in large classes." 
She came to Manor College in 2010 to pursue an Associate's Degree in Veterinary Technology. In a short amount of time, Stankus saw the impact of Manor's personal class size and individual teaching style. 
"I was on the Dean's List twice," Dr. Stankus said. "I graduated in 2013 and passed the VTNE that year to become a Certified Veterinary Technician."
***
Dr. Stankus continued her education at Jefferson University's Pre-Medical Studies program while working as a part-time veterinary technician at Companion Pet Hospital and the University of Pennsylvania Matthew J. Ryan Veterinary Hospital. 
She pursued veterinary schools across the United States and the Caribbean, but the dream call came from across the pond at the Royal Veterinary College in London. Dr. Stankus moved to London later that summer. 
"It was a chance for me to live in a foreign country and travel while living my dream," Stankus said. "Getting a degree from RVC is unique in that my degree allows me to practice all over the world." 
Moving to England was the first time Dr. Stankus had really lived away from home. There was a bit of an adjustment period with British culture, money, slang and way of life, but being in Europe allowed her to experience another part of the world before the pandemic shut down travel. 
"I got to travel to Ireland, Spain and Austria, and had plans to go to other countries before the pandemic made that difficult," Dr. Stankus said. "But being in England was an amazing chance to experience so much of the world I wouldn't have otherwise been exposed to."
***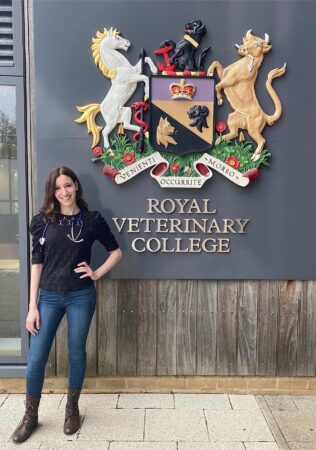 In July, Dr. Stankus accepted a position as an intern with the ASPCA in New York City. 
"It's a very unique program where I am able to gain experience in forensic veterinary medicine, shelter medicine, primary care and emergency medicine," she said. "It's an amazing internship with a great group of people." 
As Dr. Stankus looks back at the success she's had in recent years, she credits Manor College with giving her the tools that showed her that she can do well in life.
"Being at Manor College showed me that working in veterinary medicine was ultimately what I truly wanted to do," she said, "and becoming a veterinarian was not a dream that I was going to give up on, regardless of the hard work that it would require."
More from Manor College