Manor College Senior Showcases Business Acumen at Swarthmore Group Internship
Whether it was at a car wash, his internship, or at home with his family, Manor College senior Amariah Bashir finds ways to showcase his passion for finance.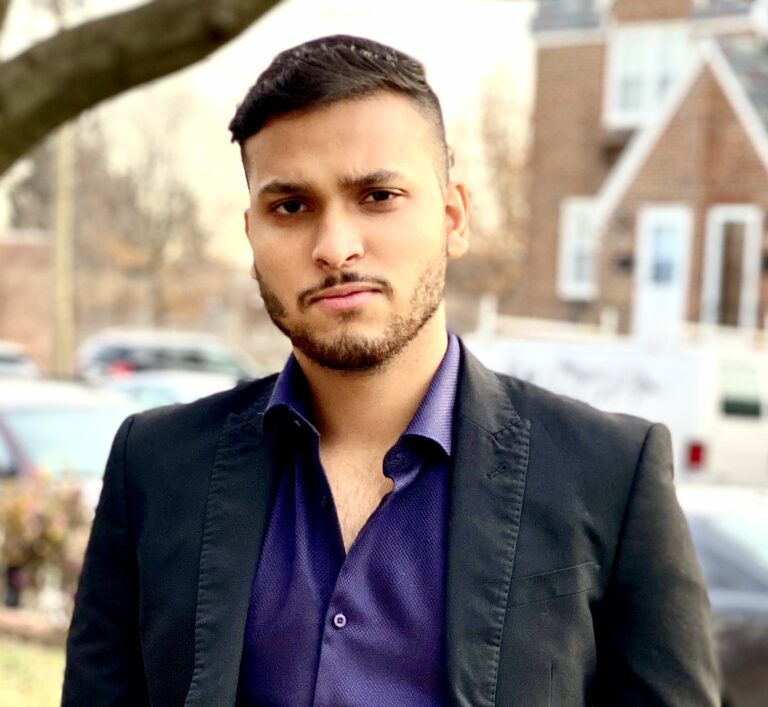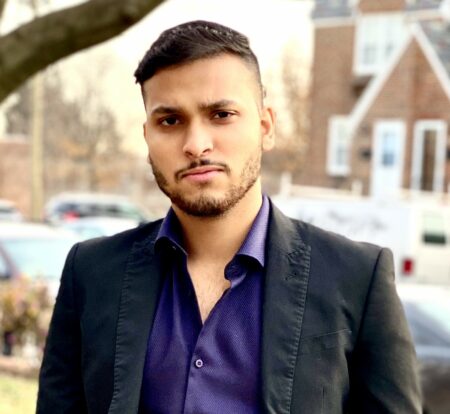 As a manager at a Philadelphia car wash, Amariah Bashir grew accustomed to the occasional upset customer – the type that bring an old receipt with the hopes of getting a free car wash from the staff. 
One day last summer, Bashir was dealing with another customer – one who became irate that his old receipt wasn't getting him the free deal. Bashir worked with the customer – everything from looking at the receipt to requesting proof of purchase through online banking – but the customer couldn't produce. 
When Bashir told the customer he had to leave, the customer produced a gun and pressed it against Bashir's head. 
"He just started cursing at me," Bashir said. "He said, 'I'm going to shoot you if you don't do what I say. I told you I paid for it!"
Bashir remained calm. He let the customer go through the car wash – and told his co-workers to take extra time with the process. By the time the customer reached the other side, police were waiting for him. 
For some, the experience might've been enough for them to quit and find a new job. Bashir showed up for work the next day and still hasn't left. 
"I never thought about not going back," Bashir said. "There's always customers who can be unhappy, but you just have to learn how to deal with them." 
*** 
Those business instincts – such as how to deal with customers – come naturally to Bashir. He enrolled at Manor College to study General Business Administration in 2018 and is on track to graduate this Spring. 
"It mostly comes from my dad," Bashir said. "He likes to budget our expenses and handle the earnings. He believes there's always a way to get something cheaper and receive the same value." 
Those skills learned at the college and through his father materialized that summer in the car wash. 
While a cashier at the car wash, Bashir heard the complaints of overcharging from customers. After a few days of crunching numbers, he approached the car wash's owner with a plan to increase revenue, decrease expenses, and lower prices for customers. 
"We gave it a two month trial and in that run, he made 40 percent more profit than he had in previous months," said Bashir, who was soon after promoted to a management position.
*** 
Bashir (Northeast High School) came to Manor College because of the college's small class sizes and proximity to home. 
"I didn't want to get lost in some dorm at a big university," Bashir said. "I had some teachers who recommended Manor to me and, after I went for a visit, it was a great fit." 
It was through Manor that Bashir heard about his current internship with The Swarthmore Group. The company, based in Philadelphia, is one of the oldest, active, minority-owned registered investment advisors in the Commonwealth of Pennsylvania.
During his internship, Bashir will cycle through the company's departments, including marketing, compliance operations, and portfolio management. He's already made an impression with those in the company. 
"He's knocking the cover off the ball," said Jim Nevels, the Founder, Chairman of the Board and CEO of The Swarthmore Group. "He writes well, he's incredibly bright, and he's already begun contributing to the company." 
Nevels believes that Bashir is a shining example of what a Manor College student brings to the table – a well-rounded, hard-working personality. 
"These young people at this institution are absolutely amazing," Nevels said. "These are not prima donnas. They are enterprising people who work really hard and go to school. To have the impact that they have in the real world so quickly is just unbelievable."
As Bashir furthers his goal for a career in finance, he credits Manor College with providing him a solid foundation. 
"It was in my classes at Manor where I learned about stocks, managing money and pricing strategies," Bashir said. "It helped me realize this is where I want to be. Your actions today will define your future, so this was a great opportunity for me."
More Student Stories: 
Meet Jared Downing, the Manor College sophomore who earned the institution's highest award
Athlete from Blue Bell joins Manor College because of ability to play three sports
This Well-Traveled Manor College Freshman left the Culinary Industry to pursue a Career in Veterinary Technology