Six Photo-Friendly Spots on Campus for Manor College Graduates
These are the picture-perfect locations on Manor College's campus.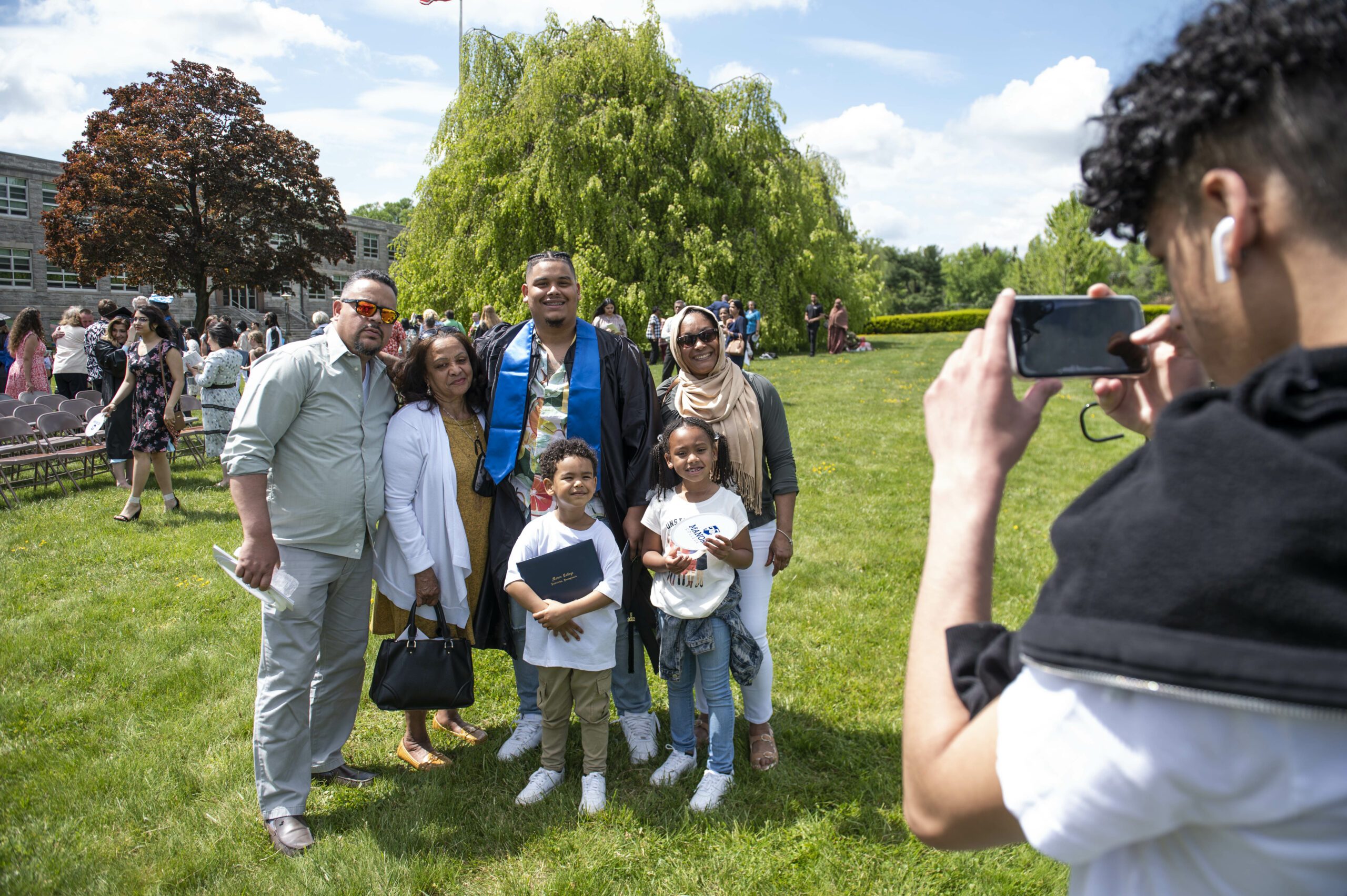 Being such an intimate setting, Manor College's campus in Jenkintown is the perfect place for a photoshoot, regardless of what season it is. 
As our Blue Jays prepare to graduate, here's five perfect places to take the best photo for graduation. 
Front Steps of Mother of Perpetual Help Hall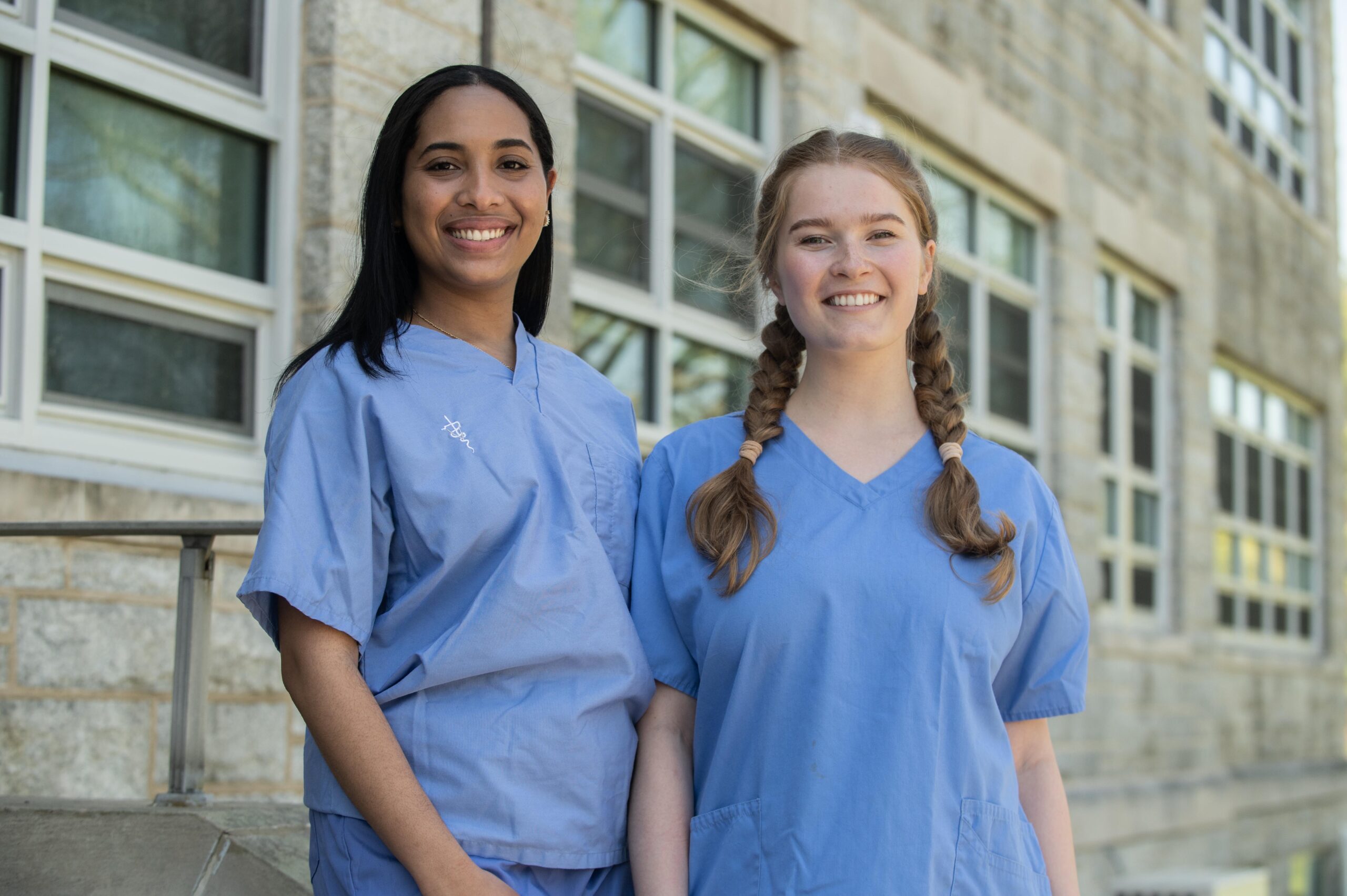 The front steps of Mother of Perpetual Help Hall serve as the first impression of Manor College for anyone traveling along Fox Chase Road. They're located to the right of the graduation stage along the same walkway our Blue Jays will process into the college. 
Back Steps of Mother of Perpetual Help Hall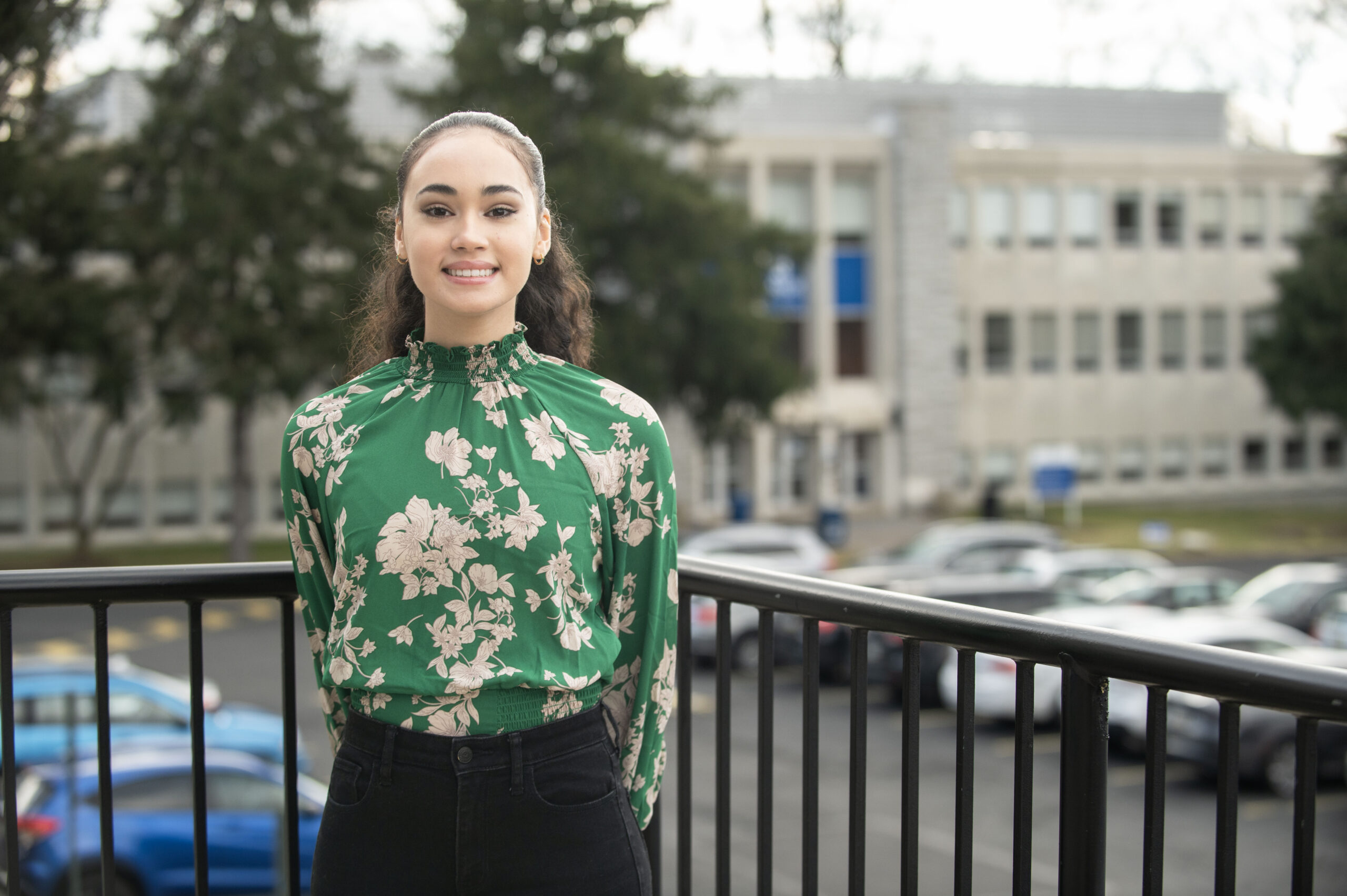 Not to be outdone by their front-facing sibling, the back steps of Mother of Perpetual Help Hall that lead to the second floor features another picture-perfect backdrop of the college. Photos taken from the top of the stairs contain a picturesque backdrop of the Basileiad Library. 
Inside Basileiad Library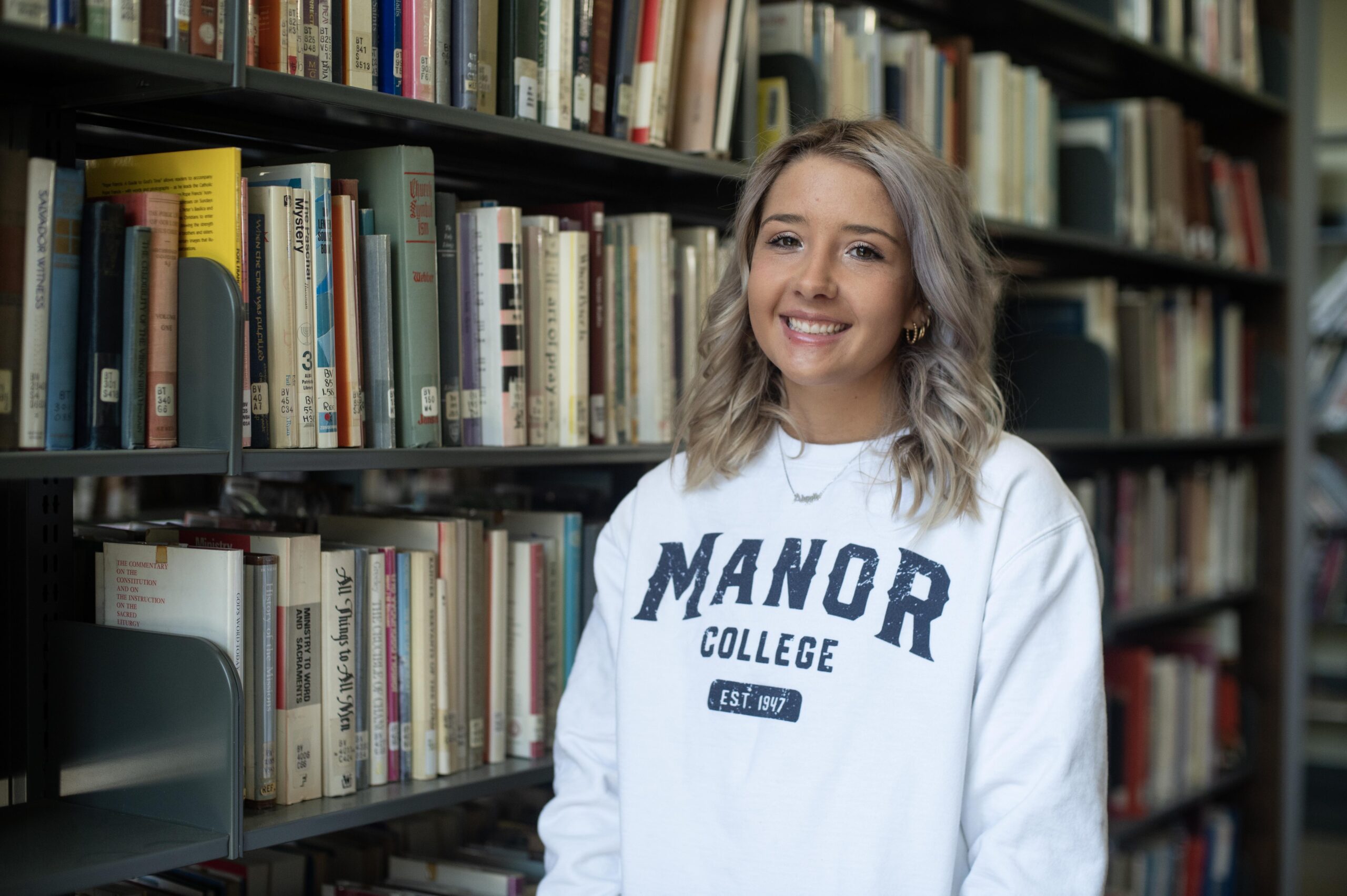 Wanting to tell people that You Belong Here at Manor? The Basileiad Library has the best way to show it! The library has been considered the most architecturally beautiful location on campus since it opened in the late 1960s. 
The Outdoor Classroom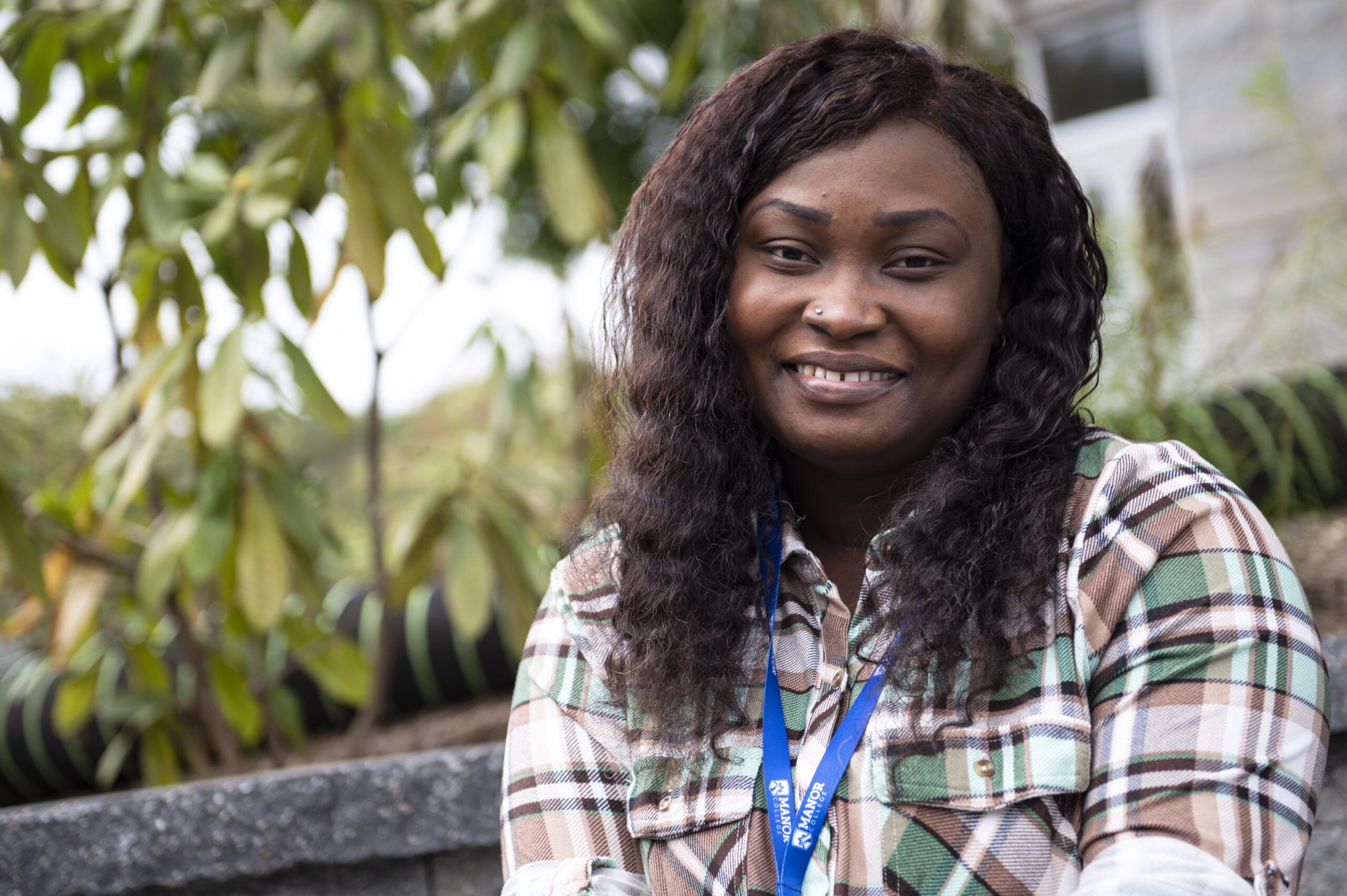 One of Manor College's newest features capitalizes on the college's beautiful campus. The outdoor classroom, located on the right side of the entrance to campus, features a three-tiered amphitheater perfect for multiple photo arrangements. 
The Trees by Basileiad Library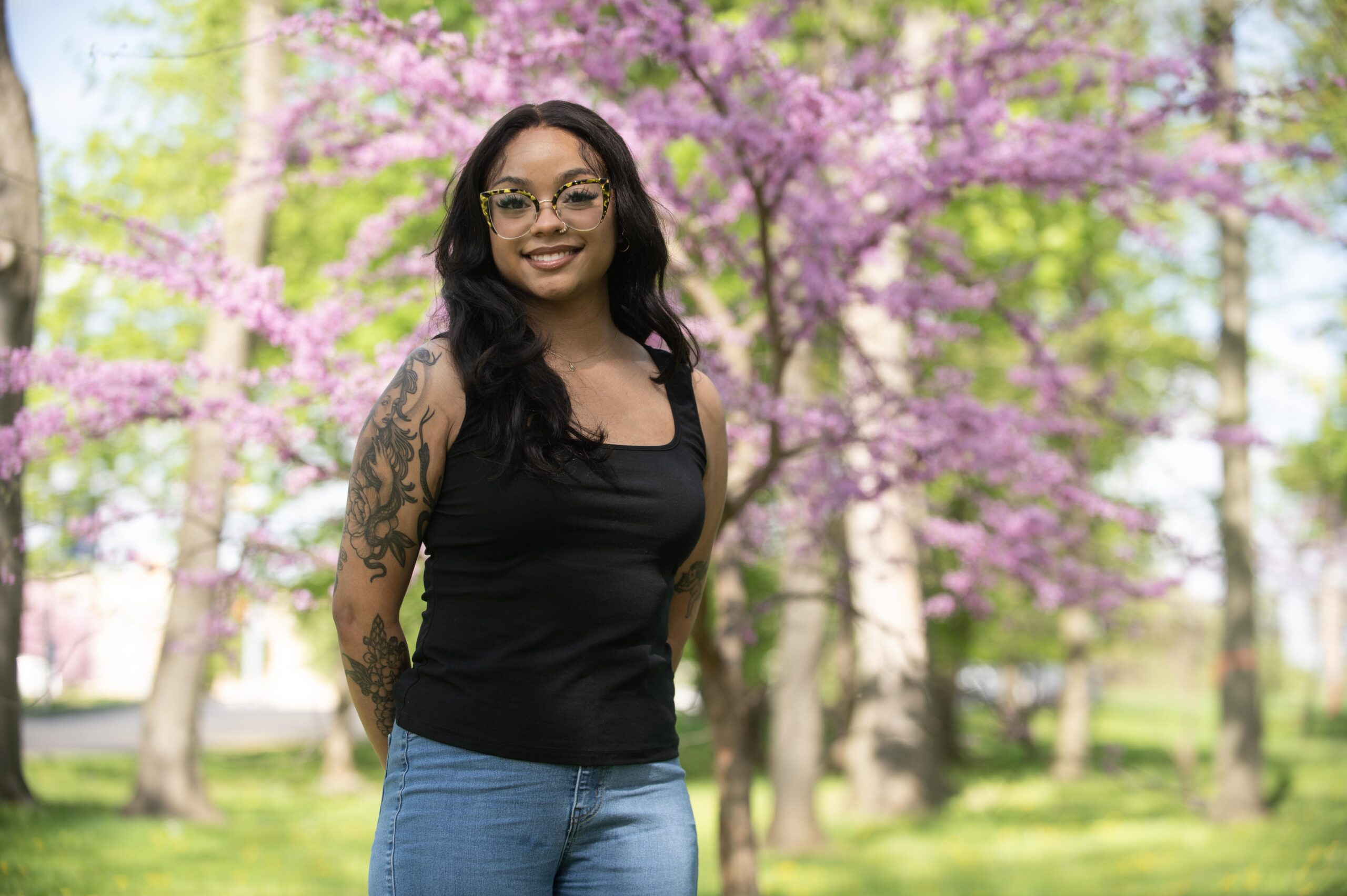 It's become known as "The Headshot Tree" around campus as that's where many Manor staff members take their ID card photos. The vast amount of greenery in the background provide a park-like setting for graduation photos. 
The Graduation Sign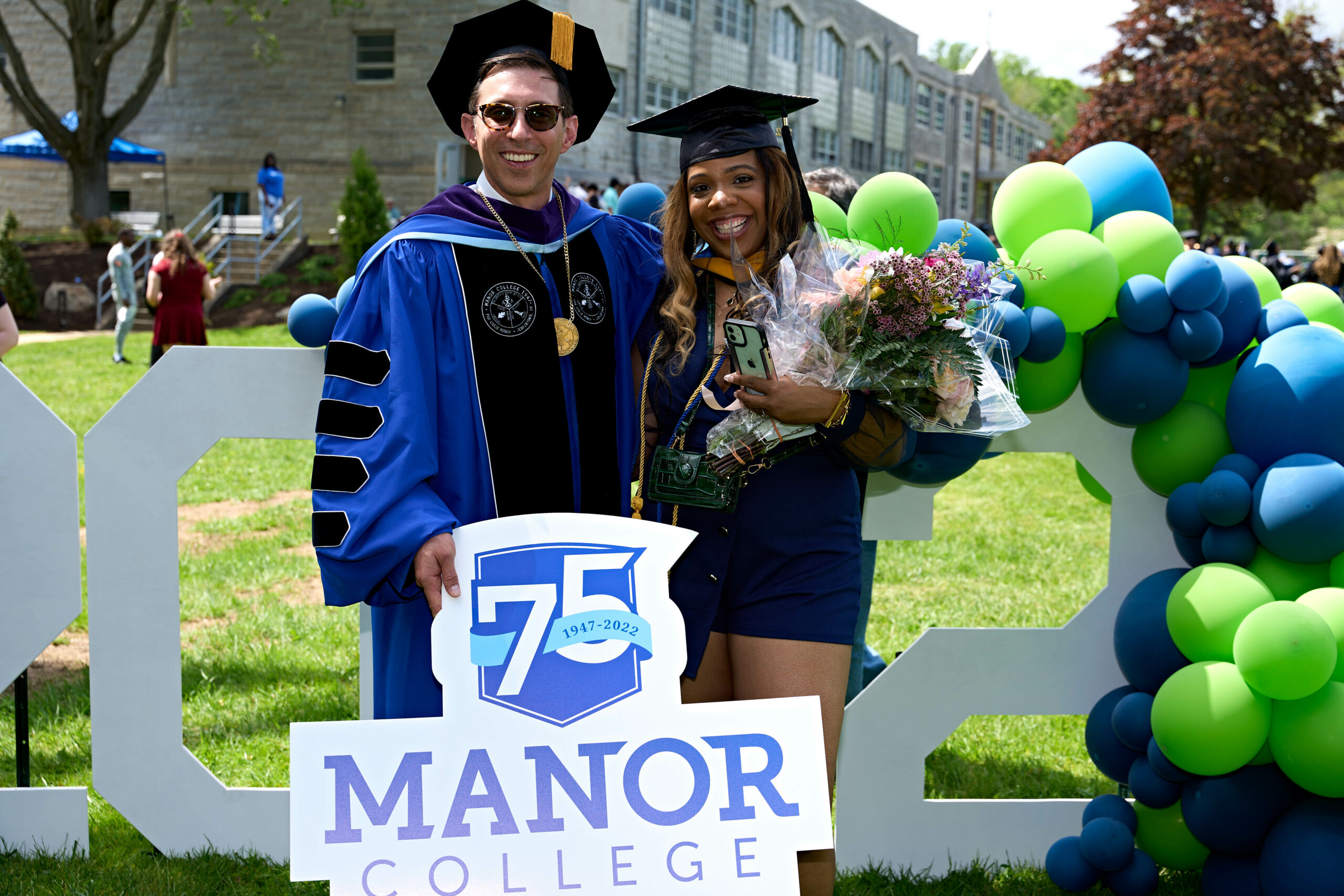 Last but not least, a '2023' graduation structure will be placed near the entrance to campus. Grab a photo here and celebrate the occasion with your classmates!
Read More: 
Meet the Manor College 2022 Commencement Orators
Dr. Robert Orsher named Manor College 2022 Commencement Speaker
More on Manor College's 2022 Commencement
Learn More: