Manor College Class of 2021 Series: Musa Konneh, Staying True to His Purpose
After his father's untimely death in 2016, Musa Konneh dropped out of Manor College to support his family. He later went back to college and completed his degree in 2021.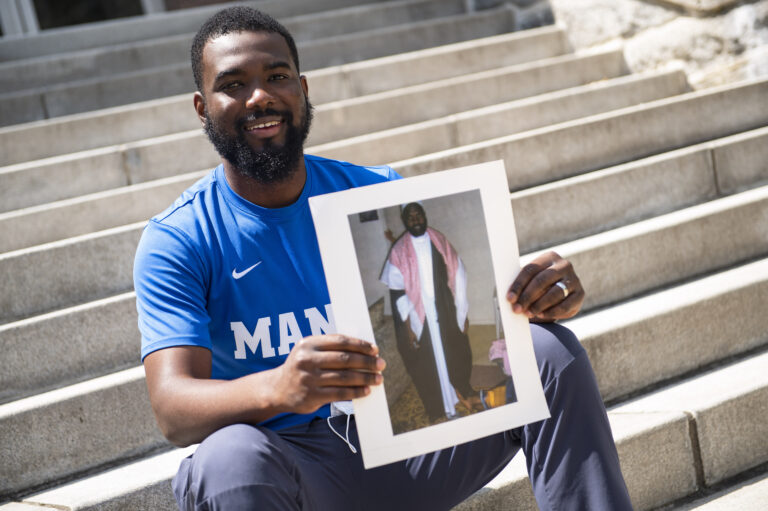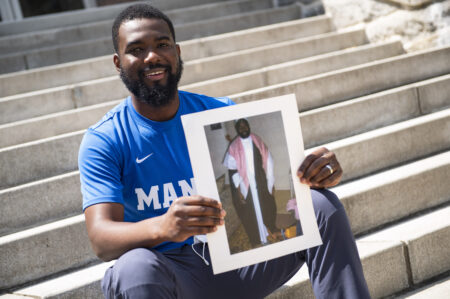 Musa Konneh returned to his Philadelphia home in December 2016 and saw the crowd of people waiting outside. The abnormal sight had him questioning whether he missed a special occasion. 
When he entered the house, Musa heard the bad news — his father, Mohamed, died of liver cancer while on a trip to Africa, leaving Musa, his mother and Musa's seven younger siblings behind. 
"The day before he left on business, I saw him and we said our goodbyes and that we'll be together again soon," Musa said. "Within a couple of weeks, he was gone." 
At the time, Musa was working his way through freshman year at Manor College, studying sports management and being a student-athlete, playing for the Blue Jays soccer team. Mohamed's death lead Musa to drop out of school to support the family.
"I know my Mom," he said. "She's the type to say that everything is fine and I just knew it wasn't. With my father being gone, I needed to step up and help her out." 
*** 
Mohamed came to the United States from Guinea, West Africa in 2000. He owned a store in Africa and shipped goods from the U.S. to the store. Upon moving to America, he worked as a home health aid at a nursing home near Bryn Athyn. 
In 2002, Mohamed made enough money to bring his wife, Musa and Musa's younger brother from Guinea to Philadelphia. 
As he grew older, Musa and his father grew closer. They'd hang out whenever Mohamed wasn't working, taking drives while Mohamed lectured Musa about life. 
"He always told me to stay true to myself and just to have my morals," Musa said. "You have a purpose in life, stay true to it." 
When it came to cancer, however, Mohamed hid much of his issues from Musa. But before he passed, Mohamed continued to prepare Musa for life without him. 
"I knew something might be wrong because he taught me how to do online bill pay and other 'Man of the House' stuff," Musa said. "He taught me about mortgages, stuff that a kid in high school would have no reason to know. I was scared, but I was prepared because he prepared me for it." 
***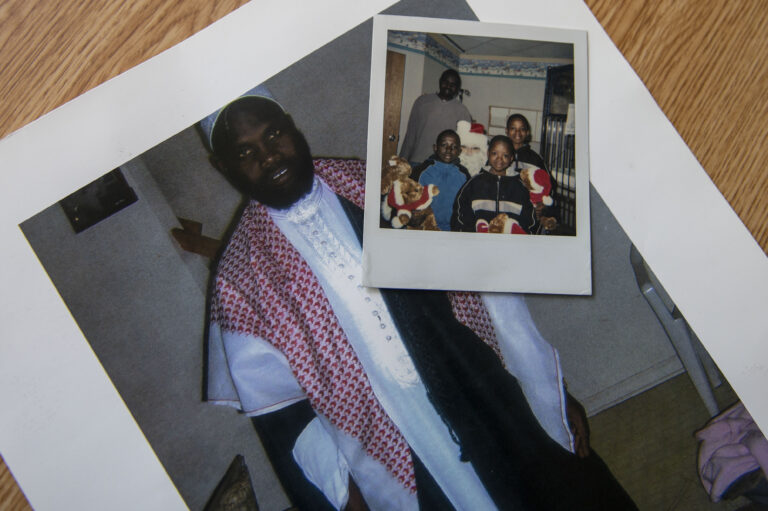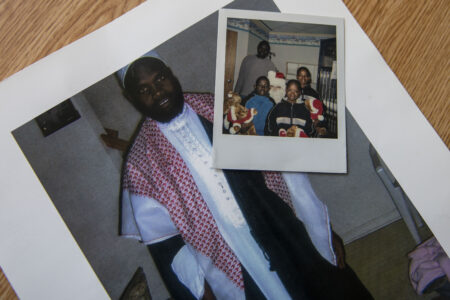 After Mohamed's death, Musa went to work to support the family. That's just how it was in their culture, he said. There were bills coming and plenty of younger siblings to help, so someone needed to step up. 
First, Musa worked in the dietary section of Jeanes Hospital in Fox Chase, delivering meals to patients. A year later, he found a job at Amazon that was more flexible and allowed him to return to Manor College. 
The thoughts of quitting college entered his mind. He was making good money for a 20-year-old, so why stress himself out with schoolwork? Then he thought about his father and his younger siblings.
 "I wanted to set the tone for them (as a first-generation college student) and give them the motivation to pursue their own college education," Musa said. "I wanted to show them that since I was able to do it, I can be there for them." 
When he returned to Manor College, Musa was a different student. 
"I felt like (before taking a semester off) I was just dealing with too much in the moment and needed to get my head straight," Musa said. "Once I came back, I felt better. I thought about my purpose and why I'm doing this. I started this, now I have to finish it." 
J.P. Lutz, a Manor College professor who taught and advised Musa, noticed the change in attitude as well. 
"I knew when he started coming back and coming to every class that he was dedicated to completing his degree," Lutz said. "These students have to face the challenges in front of them and realize that attending college is investing in their own future. Musa is a good example of someone who, once he realized that, found his mission and went after it." 
***
Musa graduated from Manor College in May 2021 with his Bachelor's Degree in sports management. His plan is to work for a professional soccer team as a scout or a coach — someone who can discover the talent in others and help them find clubs to play for. 
"That's my love," he said. "Where I'm from, you see kids playing in the streets from sun up to sun down. I was one of those kids. I want to help others that are in a similar situation." 
That desire to help others stems from his father's life lessons. After Mohamed died, Musa discovered new stories about the kindness his father imparted on others — how people would tell him that, if it wasn't for his dad, people wouldn't be where they are. 
Musa knows just how true those stories are because he was one of those people helped by Mohamed's advice. 
"I kept dwelling on the advice he gave me about being true to myself and I thought, 'I can't give up now,'" Musa said. "I want a better future and I want to make him proud. I think he'd be happy to see me having completed this degree."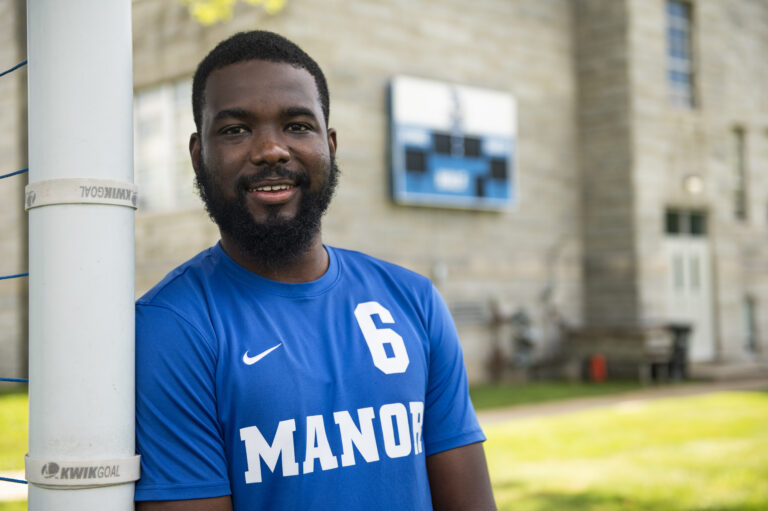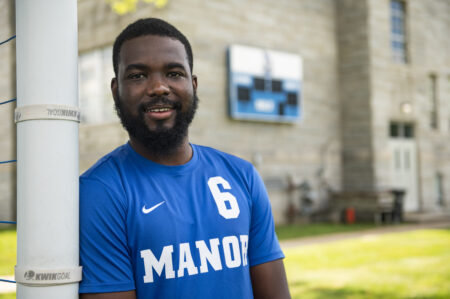 Other stories about 2021 Bachelor's graduates at Manor College: