Class of 2021 Series: Christopher Brooks
With a Bachelor's degree in hand, Chris Brooks now looks forward to giving back to the community that gave him an opportunity.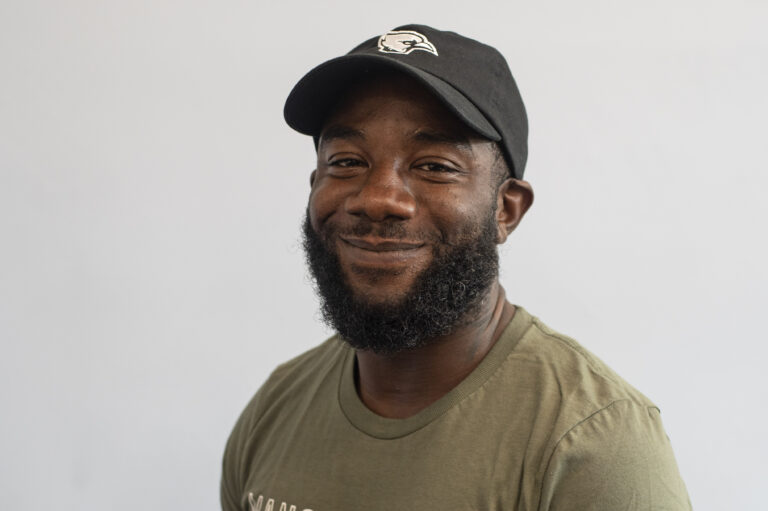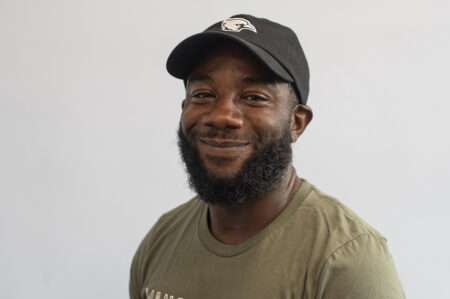 Chris Brooks isn't afraid to admit that as a grade and middle school student growing up in Germantown, he received help from a therapeutic support specialist. At the time, the specialist helped guide him, focusing him on goals and eliminating distractions both inside and outside the classroom. 
When he graduated high school in 2010, Chris knew he wanted to give back to his community by developing those same opportunities to others like him. He became a therapeutic support specialist himself, working mainly with a seventh grader, but helping those as young as kindergarten. He often sits in the classroom with those students, serving as a pillar for the adolescent child. 
"I had a lot of great, positive experiences that strengthened me as a student and as an adult," Chris says. "I wanted to do that job to give back through my own experiences."
Chris first came to Manor College in 2016, but it was before he even arrived on campus when he realized he belonged here. After handing in an essay during a placement test, the instructor from the college pulled Chris aside to tell him that he wrote very well — something he didn't hear very often. 
"She gave me the encouragement I needed," Chris says. "I knew this was the place I wanted to be and, after listening to her, I knew I was qualified to do so."
*** 
As he went through his college career at Manor, Chris started to realize that none of the other men in his family completed college. Despite the pressure that came with that understanding, Chris buckled down on his goals.
"It was a generational ideology in my family that I wanted to break," Chris said. "I saw myself doing greater things and I had a lot of people seeing things in me that I didn't see in myself."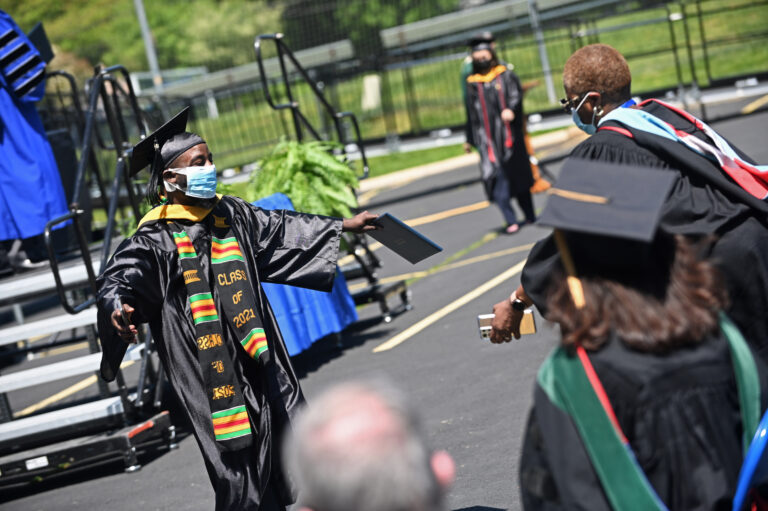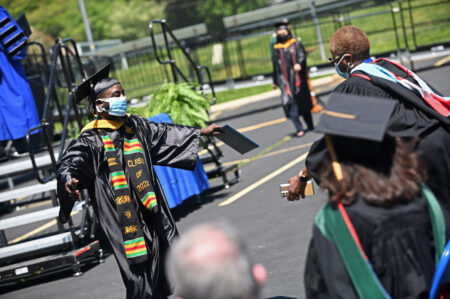 On May 13, 2021, Chris Brooks received his Bachelors of Science from Manor College, becoming the first male in his family to receive a college degree. 
"Graduation Day was the most impactful experience of my life," Chris said. "To be recognized for something I wanted to do for myself and my family, it made me feel so elated. I was overwhelmed with joy." 
As a kid, Chris felt inspired seeing black men on television wearing gear from colleges like Howard, Temple or Cheney University. It gave him a role model — a belief that he could one day hold a degree and make an impact on the world. With his Manor College degree in hand, Chris believes he can help children achieve those same goals.
"You're gonna come up against a ton of things in this life," Chris says. "You're going to lose people, lose things, have heartbreak and want to give up. Those are the times that challenge you. With faith, God and self, you can get through anything."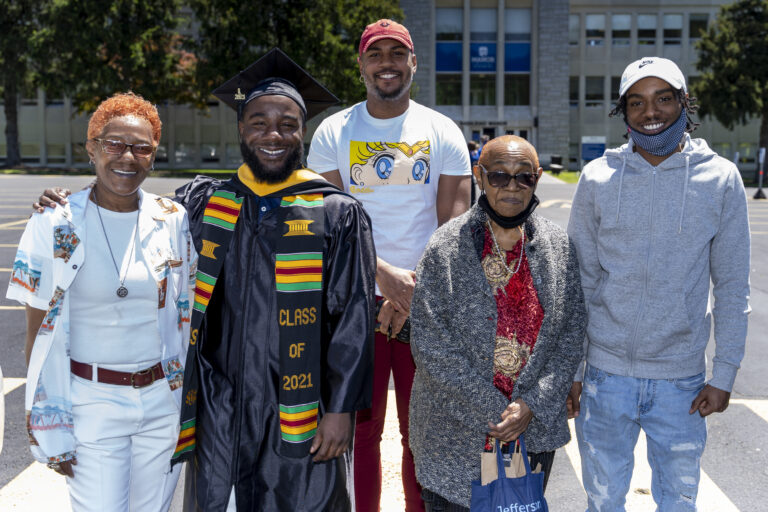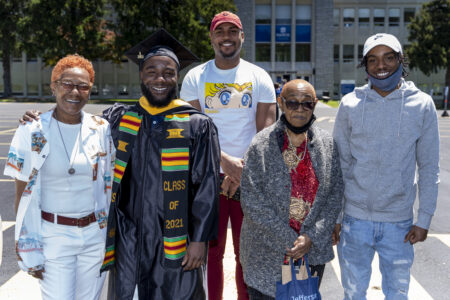 "What I hope to do as an educator and a black male is to make a positive impact on students like me," Chris says. "I want to make an impact on the world."
Chris Brooks is one of several Bachelor's graduates in the Class of 2021. To find out more about Manor College and how to apply, click here.