Class of 2021 Series: Amani Butcher
'Don't give up'
From homework in the hospital just hours after giving birth to a sleeping toddler on her shoulder at graduation day, Amani Butcher persevered through several challenges in receiving her Manor College degree.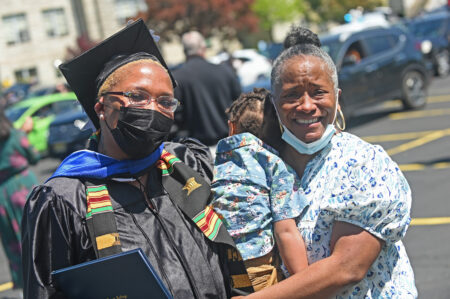 Not even 24 hours passed since Amani Butcher gave birth to her son, but the 23-year-old mother found herself back in her books for Manor College. She had homework to finish and knew the professors would appreciate her turning in the work under the circumstances.
Two years later, with her son Aaidyn in attendance, Amani received her Bachelor's degree in Criminal Justice from the institution. 
"There would be times that I would be so tired from motherhood that I couldn't do anything," said Amani, now 25. "Every one of the professors I had at Manor took their time with me. They were so compassionate and there for me."
*** 
Amani's mother, Lori Butcher, stood behind her daughter on every step of Amani's Manor College journey. When Amani began looking at colleges, Lori suggested Manor because of the personal attention the faculty gives to students. When Amani discovered she was pregnant with Aaidyn, Lori became the reassuring presence Amani needed. 
"There were times that I was crying, telling myself, 'I can't do this,' and she'd tell me, 'It's OK. You can do it. I'm here to talk,'" Amani says.
As Amani walked off stage with degree in hand, Lori anxiously waited. With Aaidyn draped over her shoulder and tears in her eyes, Lori walked up to Amani and hugged her.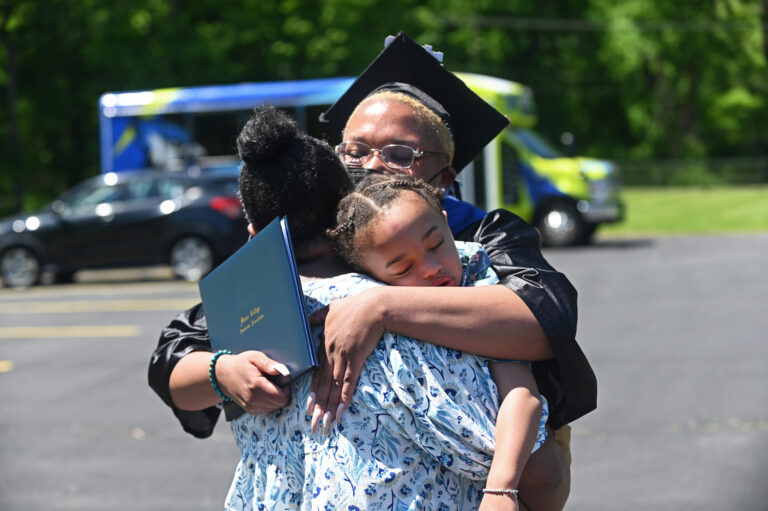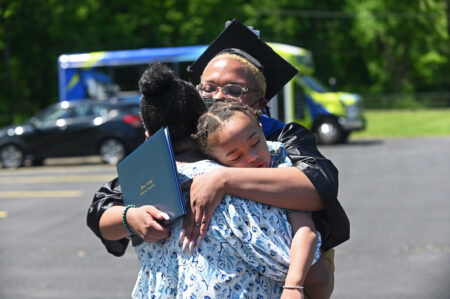 "She knows I've been through a lot and it was so amazing," Amani says. "She wanted to see me happy and live my life to the fullest. She's seen me evolve into what I am today."
*** 
Amani admits there were plenty of times that she could've lost sight of her goals and dropped out of school. When those times do come up, she tells others to lean on those closest to you – especially the professors at Manor College. 
"Your advisors are there to talk to you and help keep you moving," Amani says. "Not a lot of schools offer that sort of thing. The professors want to see you do well in life. Students need to know that you can do your best, just don't give up."
Amani Butcher is one of several Bachelor's graduates in the Class of 2021.  To find out more about Manor College and how to apply, click here.