Our Newest Blue Jays: Louisiana Native Returns to Soccer Pitch after Major Injury
Aiden Tiblier, who will play soccer at Manor College this Fall, is excited to learn about a new city and culture.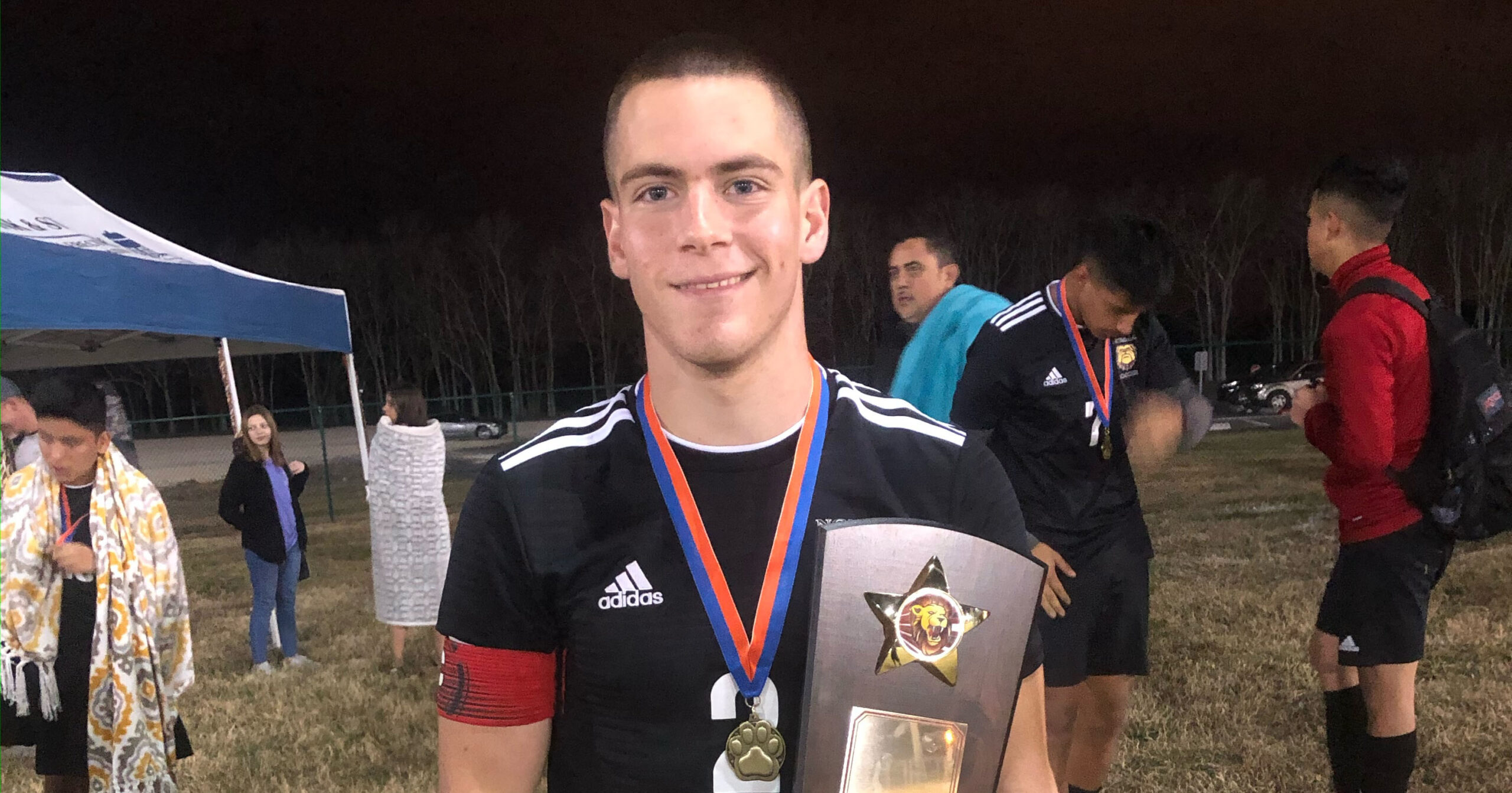 From the second Aiden Tiblier slid for the soccer ball, he knew his knee felt funny. The March 2021 game was his first with a semi-pro soccer team in Louisiana and he wasn't ready to leave the field yet. 
He made two more slide tackles in the next few minutes. Each time, his knee held up. On the next sprint for a ball, Tiblier felt three clicks in his knee and fell to the ground. He knew he'd just torn his ACL. 
"This was the first major injury I'd ever had," Tiblier said. "I thought maybe I could get back later in the season, but once it was confirmed to be torn, I was really upset. I knew I wasn't coming back." 
A week after he'd torn his ACL, he received an email from Manor College soccer coach John Dempster asking about playing at Manor. Tiblier ignored the email, unsure when he was going to play again. This March, after his ACL healed and being cleared by doctors, Tiblier reached out to Dempster and made the commitment to play at Manor College for the fall. 
"He always responded faster than any other coach and seemed actually interested in me outside of soccer," Tiblier said. "He was down to earth and I really related to that." 
*** 
Tiblier has lived most of his life in New Orleans, but in August will move to Philadelphia to enroll at Manor College to study Sports Management. 
"I've never lived in the cold before," Tiblier laughs. "I know when it hits November, I'm going to be cold." 
What he's most excited for is to return to the soccer pitch, something will also be different from his days down south. 
"Soccer isn't as technical down here, it's more based on individual skill," Tiblier said. "I've got some fresh legs and I'm excited to be part of the team. 
While he can't bring the warm weather with him, Tiblier plans to bring a piece of Louisiana with him. 
"I have to bring some pre-made gumbo packets and some jambalaya mix with me," he said. "Just a few of the seasonings I won't be able to find up there. Philadelphia will be different, but I'm excited to learn about a new area and new culture."
Read the Series: Our Newest Blue Jays
Learn more about Manor College:
Schedule a visit to Manor College
Be a Manor College Blue Jay athlete