Dental Hygiene Program
Manor College's Dental Hygiene Program prepares its students to become competent, conscientious, licensed dental hygienists. Our students conduct themselves in a professional manner, demonstrate concern for their patients, uphold the highest ethical standards, and provide quality care for those they serve. The Dental Hygiene Program promotes the importance of the hygienist's role as a preventive health care provider in the dental profession and develops an appreciation for the value of dental hygienists' work.
Manor College's Dental Hygiene Program is ranked as a Top 5 Best Dental Hygiene Program in the state of Pennsylvania, according to universities.com!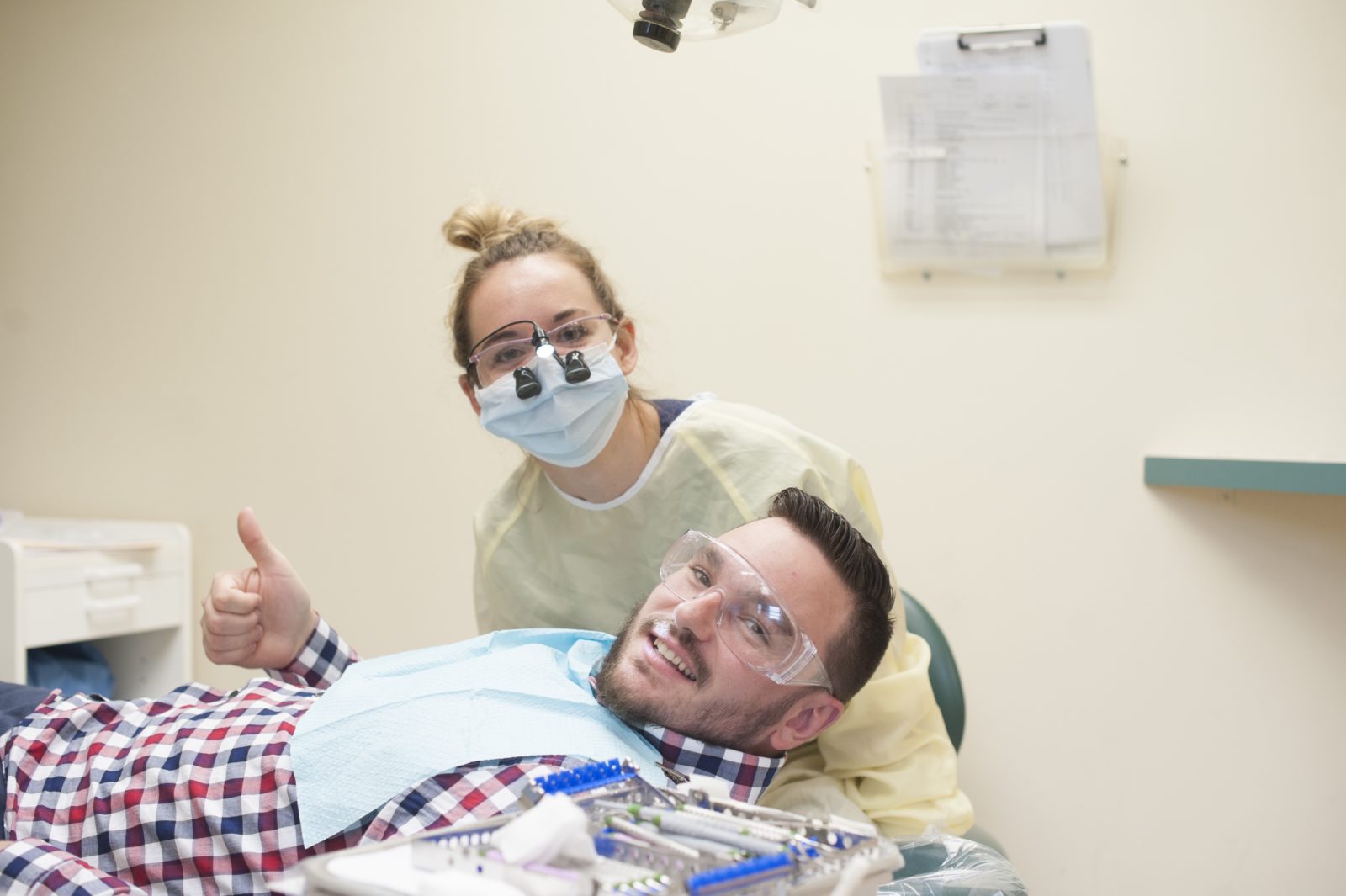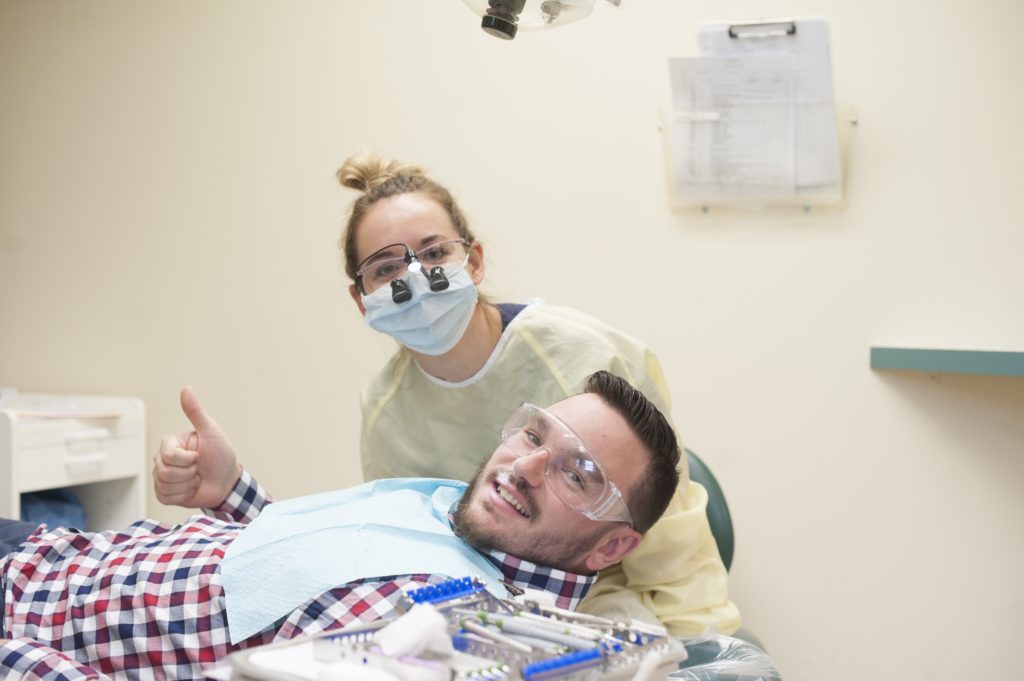 A dental hygienist is a licensed dental professional specializing in preventive oral care.
As an integral member of the dental team, the dental hygienist utilizes critical thinking skills and applied technical skills in providing the following services to dental patients:
Assessing general & oral health status
Performing oral cancer & blood pressure screening
Exposing, processing & interpreting dental x-rays
Removing hard & soft deposits from teeth
Performing initial periodontal therapy
Applying preventive agents — fluoride & dental sealants
Placing and removing temporary fillings and periodontal dressings
Applying chemotherapeutic agents
Removing sutures
Providing oral health care education
Providing dietary analysis & counseling
Administering local anesthesia and topical anesthetic agents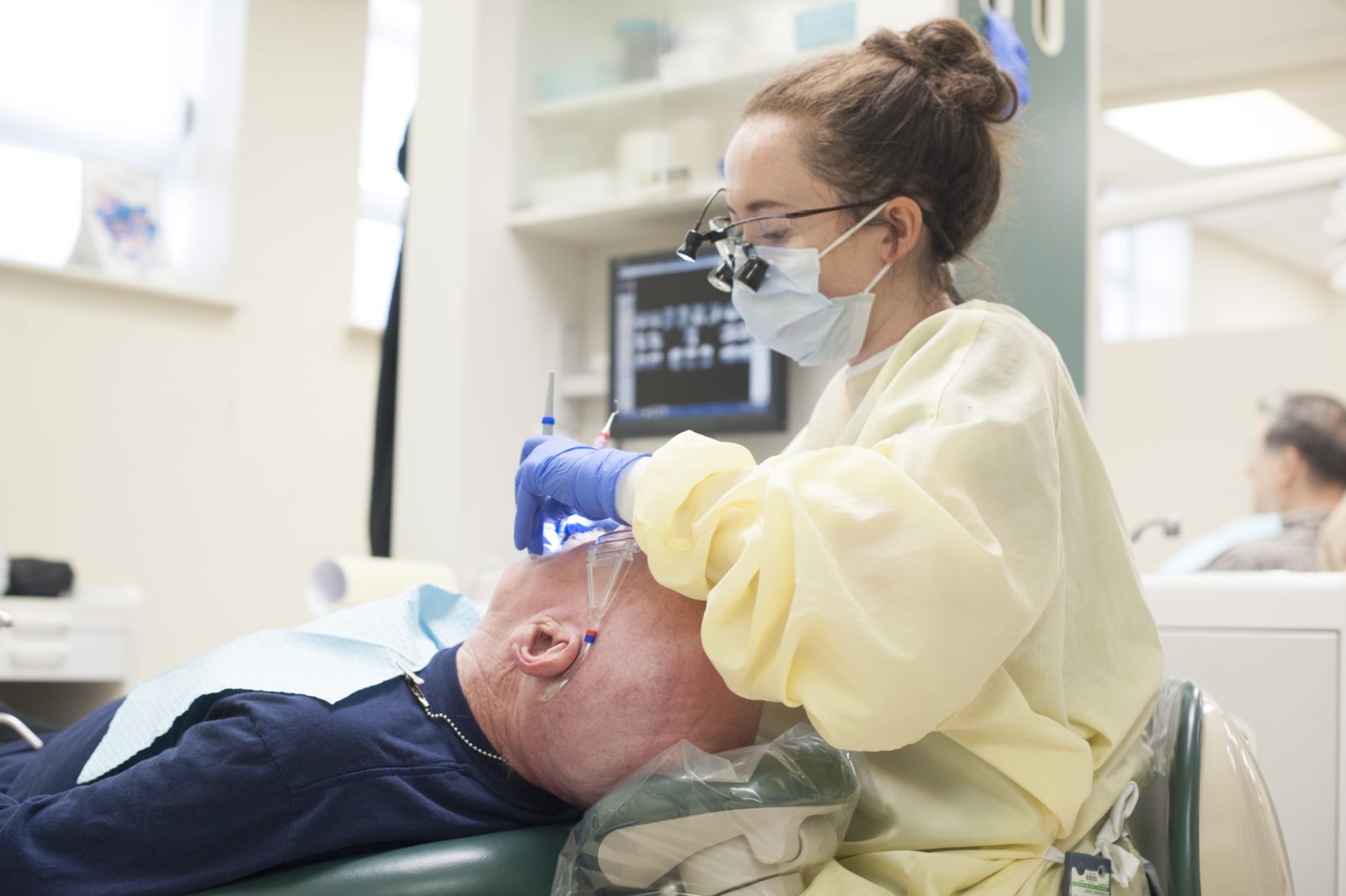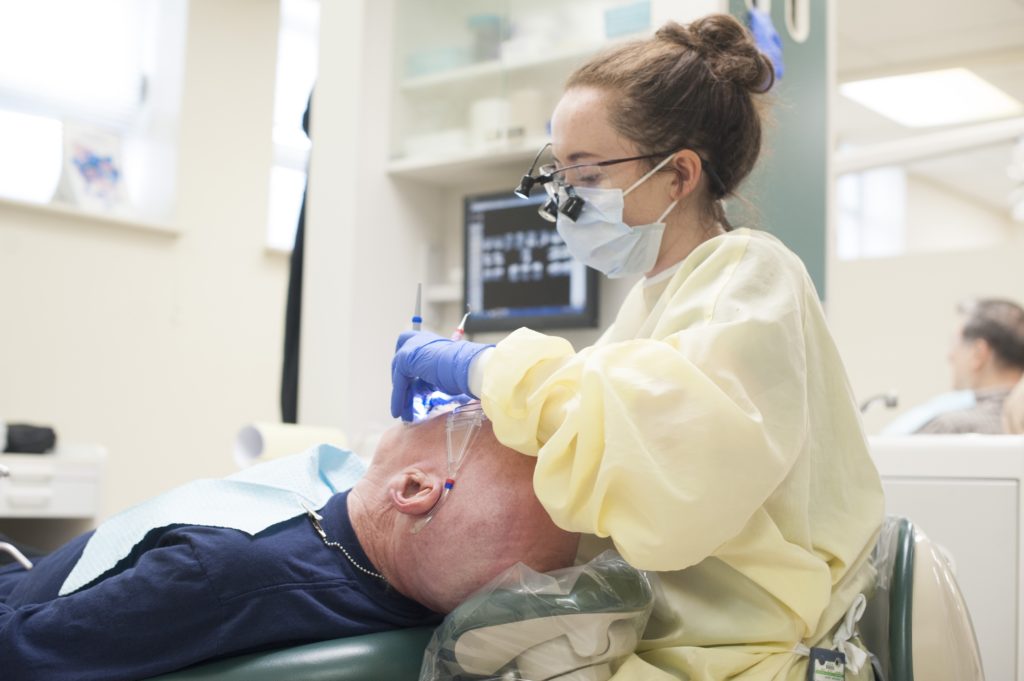 Why You Should Choose Manor
You will receive technical training at Manor's state-of-the-art Dental Health Center and at other dental facilities affiliated with the college. Small class sizes ensure you will receive personalized education and individual attention from faculty. The Dental Hygiene program curriculum promotes a wide breadth of learning and facilitates the student's personal and professional development.
The Manor College Dental Hygiene program is accredited by the American Dental Association Commission on Dental Accreditation.
Career Opportunities
A career in Dental Hygiene provides the opportunity for flexible work hours, attractive income potential, a pleasant work environment, and the opportunity for professional advancement.
Graduates of Manor's Dental Hygiene Program are awarded an Associate in Science Degree and are eligible to take national and regional board examinations which are required for licensure. Career options include:
Employment in a variety of practice settings
Enrolling in an abridged Expanded Functions Dental Assisting (EFDA) Program here at Manor. Upon completion, students can take the Pennsylvania State EFDA Certification Examination and become dual certified.
Continue their studies, working towards a Bachelor's Degree in Dental Hygiene or many related fields.
Licensed Dental Hygienists may find employment in a variety of settings, including private dental practices, school systems, community health programs, hospitals, military facilities, and other patient care facilities.
Bloodborne Infectious Disease Policies
Nondiscrimination Policy
Manor College does not discriminate against anyone with bloodborne infectious diseases classified as a handicap and protected by the Americans with Disabilities Act.  This applies to applicants to the college, students, faculty, and staff.  The Dental Hygiene program abides by this same policy with regard to client treatment.
Communicable Disease Policy
The Dental Hygiene Program reserves the right to modify or postpone treatment for clients with an active communicable disease, or a medical condition that warrants this action.
Students or faculty members having an active communicable disease may be prohibited from treating clients.  A written evaluation by a physician will be required and the physician's recommendations will be followed.  If an active communicable disease is diagnosed, a written physician's release must be obtained prior to returning to clinical work.
Occupational Risk
Due to the nature of the procedures performed by dental personnel, dental hygienists are at risk for exposure to bloodborne pathogens.  Students and Dental clinical personnel are required to comply with the program's infection and hazard control protocols in order to minimize occupational risk.
Infection Control
The Dental Hygiene Program strictly adheres to the guidelines and standards recommended by the Center for Disease Control, the Occupational Safety and Health Administration, the Environmental Protection Agency, and the American Dental Association.  Universal precautions will be employed in the treatment
Confidentiality
Medical information relating to applicants, students, faculty, staff, and clients is strictly confidential and may not be disclosed without prior written consent.  Patient records are confidential documents.  Information contained in these records may not be released without obtaining the patient's written consent.   A consent form must be signed and filed in the patient's record.  Patient charts or the contents may not be removed from Manor College's Dental Health Center at any time.
Licensure Disclosure Statement 
The Pennsylvania State Board of Dentistry has the authority to refuse, revoke or suspend the license of any dental hygienist who has been found guilty of a crime or misdemeanor involving moral turpitude or having been found guilty of a felony in violation of the laws of this Commonwealth or any other state, territory or country.
Catalog Description
Manor's Dental Hygiene program provides comprehensive didactic instruction and technical training in its six-semester dental hygiene curriculum. Through core liberal arts courses, students develop critical thinking and effective oral communications skills. Students receive technical training at Manor's state-of-the-art Dental Health Center and at other dental facilities affiliated with the college. Small class sizes and personalized instruction from Manor's dedicated faculty prepare dental hygiene students for regional and national board examinations which are required for licensure. Graduates of Manor's program are awarded an Associate in Science degree. Students then have the option of continuing their studies toward a baccalaureate degree in many related fields including dental hygiene, education, public health, healthcare management, or pre-doctoral dental studies.
Dental Hygiene courses are open to students enrolled in the Dental Hygiene Program. Students must attain a grade of "C" or better in all Dental Hygiene courses and achieve a "Pass" in the clinical component of all Preventive Oral Health Care courses each semester in order to advance through each successive level of the program. Students must attain a grade of 75 or better in all related science courses (CH101, BI201, 202, 203 & 106); students with a final grade of "D" or "F" in any related science course will be required to repeat the course and attain a minimum grade of "C." Students who have a cumulative GPA<2.0 for two successive semesters may be dismissed from the program. Professional attitude and conduct are also necessary criteria for a student's continuation in the program. It is the student's responsibility to procure his/her patients. Manor will assist students in this area, however, the student is ultimately responsible for patient recruitment.
The Dental Hygiene Program is accredited by the Commission on Dental Accreditation and has been granted the accreditation status of "'approval without reporting requirements".  The Commission is a specialized accrediting body recognized by the United States Department of Education. The Commission on Dental Accreditation can be contacted at (312) 440-4653 or at 211 East Chicago Avenue, Chicago, IL 60611. The Commission's web address is: http://www.ada.org/en/coda
Dental Hygiene is offered as a full-time-only program
Read the Suggested Curriculum Sequence.
Find more information about exam performance and employment rate information of program graduates.
Read the Academic Program Learning Outcomes
Alumni Spotlight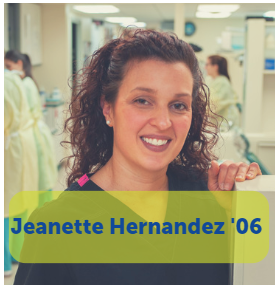 Read about Manor alumni, Jeanette Hernandez, who has her associate degree in Veterinary Technology and a second associate degree in Dental Hygiene.