How Manor College Graduate Battled Rigorous Program to Achieve Her Dreams
Diana Nguyen '23 (Marple Newtown High School – Broomall, Pa.) graduates from Manor College with her Associate's Degree in Dental Hygiene.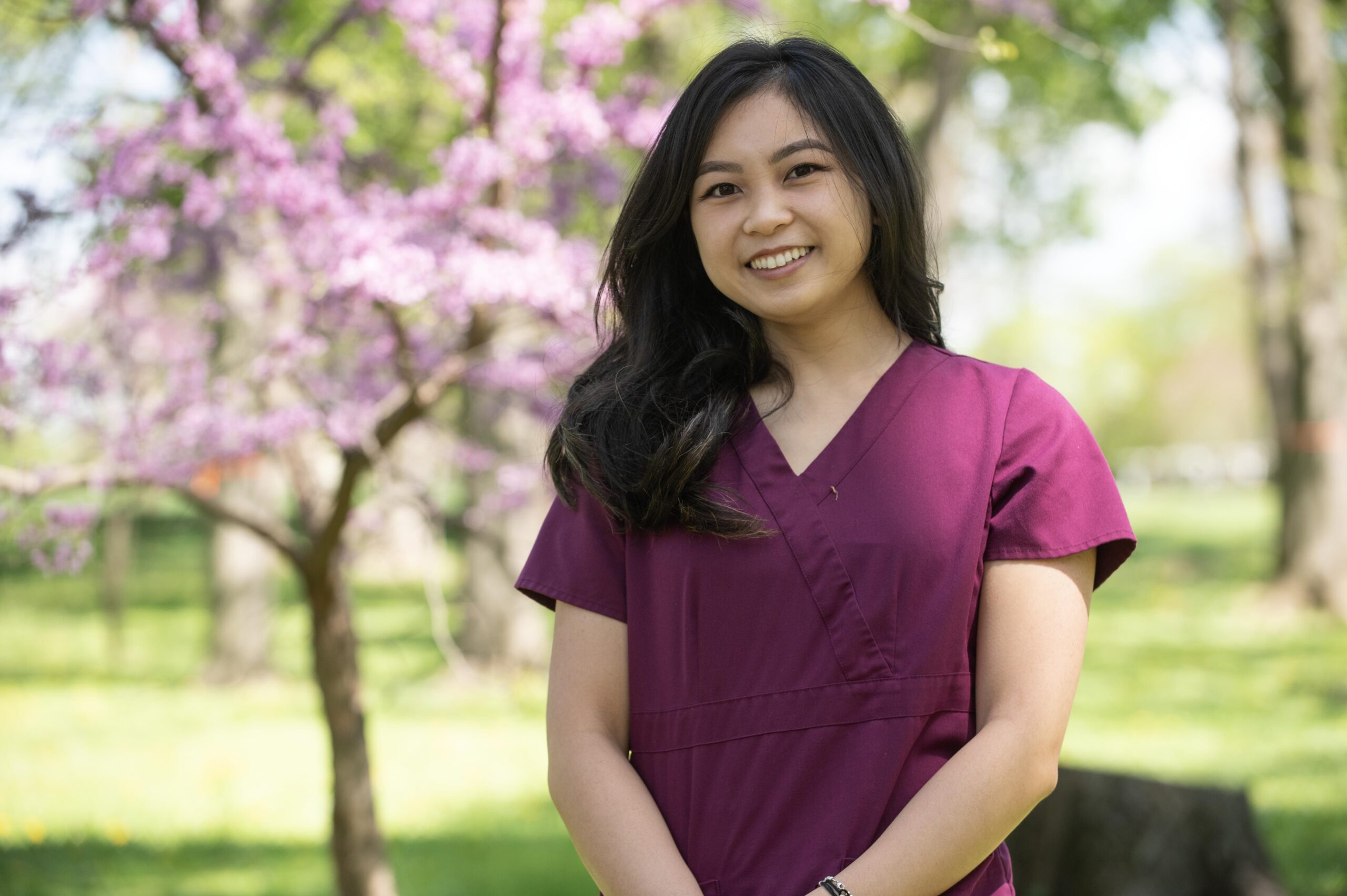 Diana Nguyen '23 knew Manor College's Dental Hygiene program wasn't going to be easy. When she researched schools looking for the best, Manor's program was at the top of the list. Manor's Dental Hygiene program has a 100 percent job placement within six months of graduating. 
But even with that knowledge, she admits it was a lot harder than she thought it would be. 
"The combination of working in the clinic and studying in the classroom makes it so hard," Nguyen said. "It's a lot of information crammed into two years." 
During the Fall 2022 semester, Nguyen wasn't sure how she'd make it through. She takes The Blue Route every day from Ridley Park to Manor's Jenkintown campus. With classes and working in the clinic, sometimes she wouldn't get home until 10:30 p.m.
"I'd still have to shower, eat, finish projects and work," Nguyen said. "I just started feeling mentally drained and not like myself." 
Each day, Nguyen pushed herself to keep working through the program, listening to the cheers of her supporters both inside and outside of the college. On May 11, she completes the journey as she graduates with her Associate's Degree in Dental Hygiene. 
"It feels unreal," Nguyen said. "The past few years have been the longest and the shortest. It feels really rewarding to graduate. I've seen just how tough this program is." 
***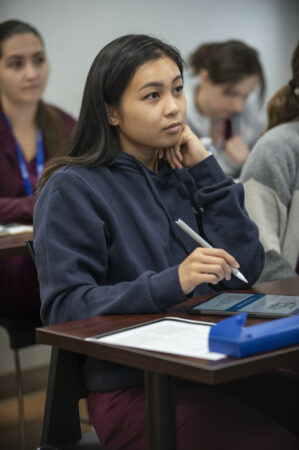 Nguyen says she deals with imposter syndrome – an anxious feeling of not feeling like you're successful, despite being high-performing in life. 
"My grades were pretty good, so surely I was doing something right, but sometimes I'd forget something and wonder, 'How am I still in this program?'" Nguyen said. "I had to keep telling myself that I'm putting in the work."
Nguyen battled the self-doubt with help from her supporters – classmates, instructors, friends and family. She learned ways to be organized and manage her time better. At some point, she said, learning felt easier. 
"About a month ago, I started picking things up and felt like I was moving smoothly and efficiently," Nguyen said. "I felt confident in what I was telling patients and instructors. I could tell that I grew." 
She credits that progress to professors at Manor College like Jane Hannon, who "made me feel like she cared about my learning." 
"I really loved the small community at Manor," Nguyen said. "The instructors get to know you personally, so it's less intimidating when it comes to learning. You feel like you can ask questions and know people are there to help you."
As she prepares to cross the graduation stage, Nguyen has advice for the incoming students of the dental hygiene program. 
"The program is hard, but you're already in the program," Nguyen said. "It took hard work to even get into the program, but you're there now. Just keep going and believe in yourself."
Our 2023 Graduates:
Commencement 2023:
NBC10's Tracy Davidson to Receive Honorary Degree from Manor College
Meet the 2023 Commencement Speakers
Learn more about the 2023 Commencement
Learn More:
Learn More about Dental Hygiene
Schedule a visit to Manor College