Manor College Grad Finds Family with Life in the Residence Halls
Argylle Kelly '23 (Interboro High School – Glenolden, Pa.) graduates from Manor College with her Associate's Degree in Expanded Functions Dental Assisting.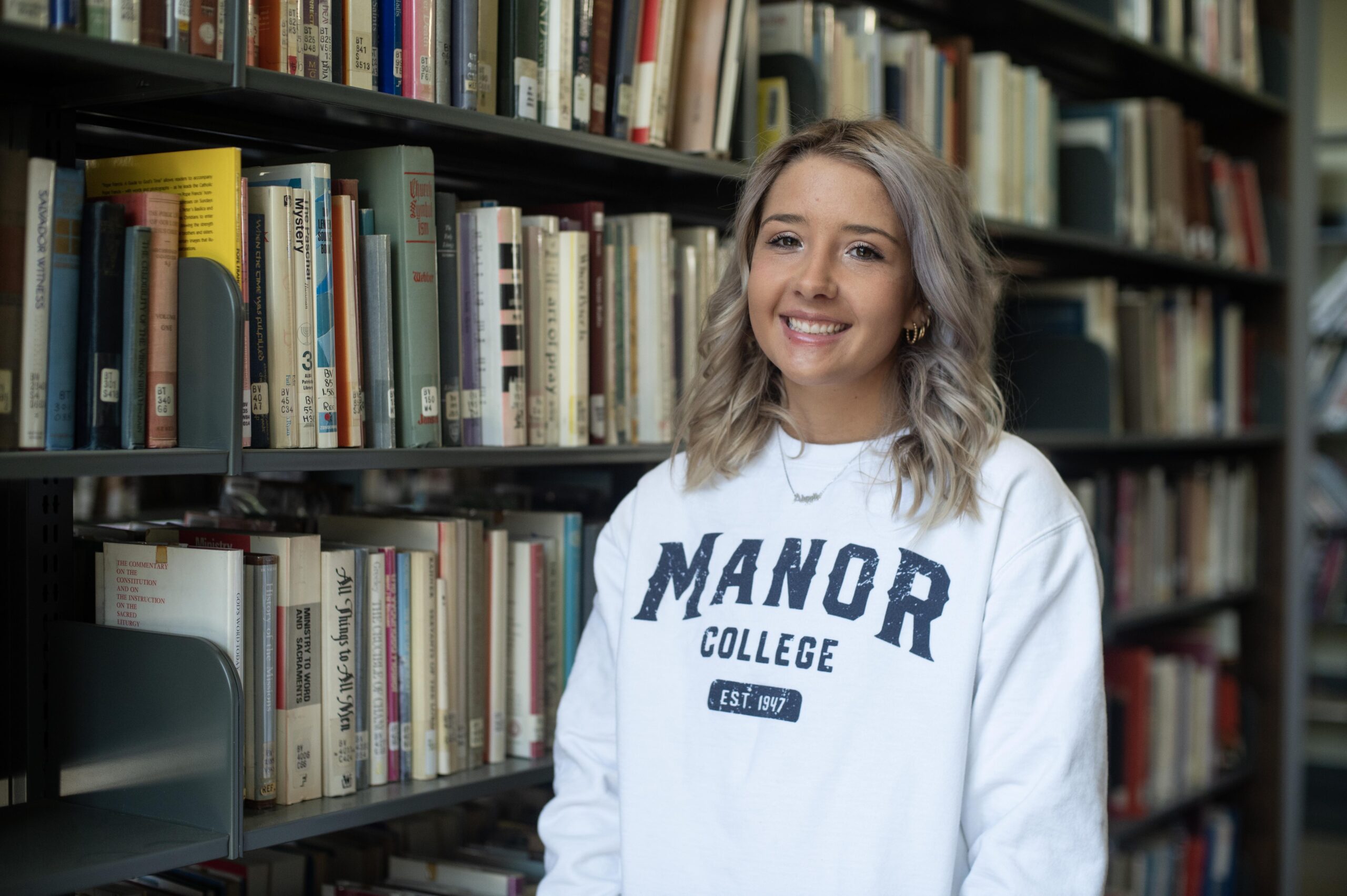 The best qualities about living at a Manor College residence hall can be summed up in a single thought, Argylle Kelly '23 said. 
"Every day, I can just walk out of my room and just be with my friends," Kelly said. "I don't have to drive, I don't have to text them. I can just walk out and be with my partners in crime." 
Kelly has seen the family atmosphere in the residence hall first-hand as a Resident Assistant. 
There were the positive times, like when the power went out for a few hours and a group, led by Anthony Floyd '22, sat in the lounge all night telling scary stories by lantern light. 
Then, there were the tough times where members of the dorm helped her through. 
"I was stressing out about my radiology final when Raphael Ayeni '22 came to my room and sat with me to study," Kelly said. "I remember I was in tears because I was so stressed out and worried about passing, but Raf came and helped me study." 
The dorms also help you make lifelong friends, Kelly said. She became close friends with Brooke Strassle, a junior Child Development major. The pair knew each other through playing volleyball, but didn't become close friends until this year. 
The pair were the yin to each other's yang, often being the voice of balance and reason when each other needed it most. 
"Argylle makes a great friend because she will always have your back and support your decisions," Strassle said.
Strassle remembered after the Philadelphia Eagles lost the Super Bowl in February, Kelly was the person who picked everyone up. 
"Everyone was so down because of the loss, but we stormed the streets of Philly anyway because of Argylle," Strassle said. "Argylle always finds a way to lighten everyone's spirits and have fun." 
***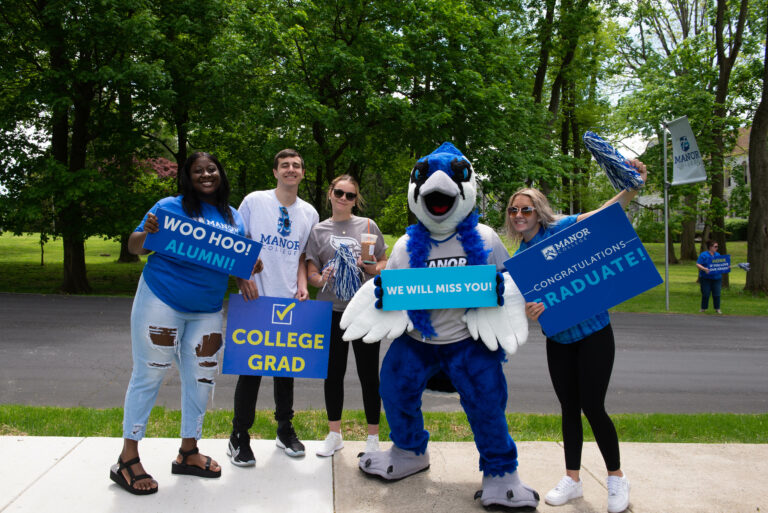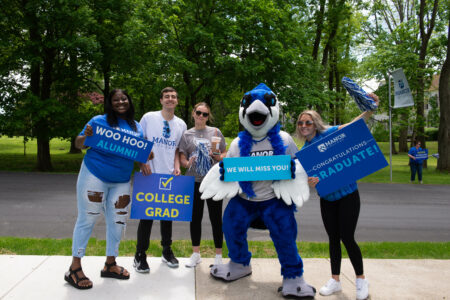 Kelly graduates from Manor College with her Associate's Degree in Expanded Functions Dental Assisting. At a young age, she wanted to get into the dental field, but fell in love with EFDA. 
"EFDA is not the same thing for every patient, every day," Kelly said. "We can do restorative procedures, cosmetic procedures depending on the case or fill cavities. Knowing that I'm helping people, making them feel better, makes you feel accomplished. 
After graduation, Kelly believes she'll miss her friends and the staff at Manor College the most. 
"I know it's enjoyable when I can sit and have a deep conversation with (Assistant Director of Residence Life) Shamika Ford, (Dean of Allied Health Division) Jaime Simpson or (security officer) Tony Mosakowski," Kelly said. "We can just sit, talk about life, future plans, goals, whatever comes up."
She believes that's a key to the Manor College experience, being able to have those chats because of the college's small, community setting. 
"I'd recommend Manor to someone because it's easy to be involved and be yourself," Kelly said. "It's much easier to get help compared to a larger school where you're just a number."
Our 2023 Graduates:
Commencement 2023:
NBC10's Tracy Davidson to Receive Honorary Degree from Manor College
Meet the 2023 Commencement Speakers
Learn more about the 2023 Commencement
Learn More:
Schedule a visit to Manor College