Manor College Grad Turns Love of Service into Law Career
Kaylyn Flanagan '23 (St. Hubert Catholic High School for Girls – Northeast Philadelphia) graduates from Manor College with her Bachelor's Degree in Public Policy.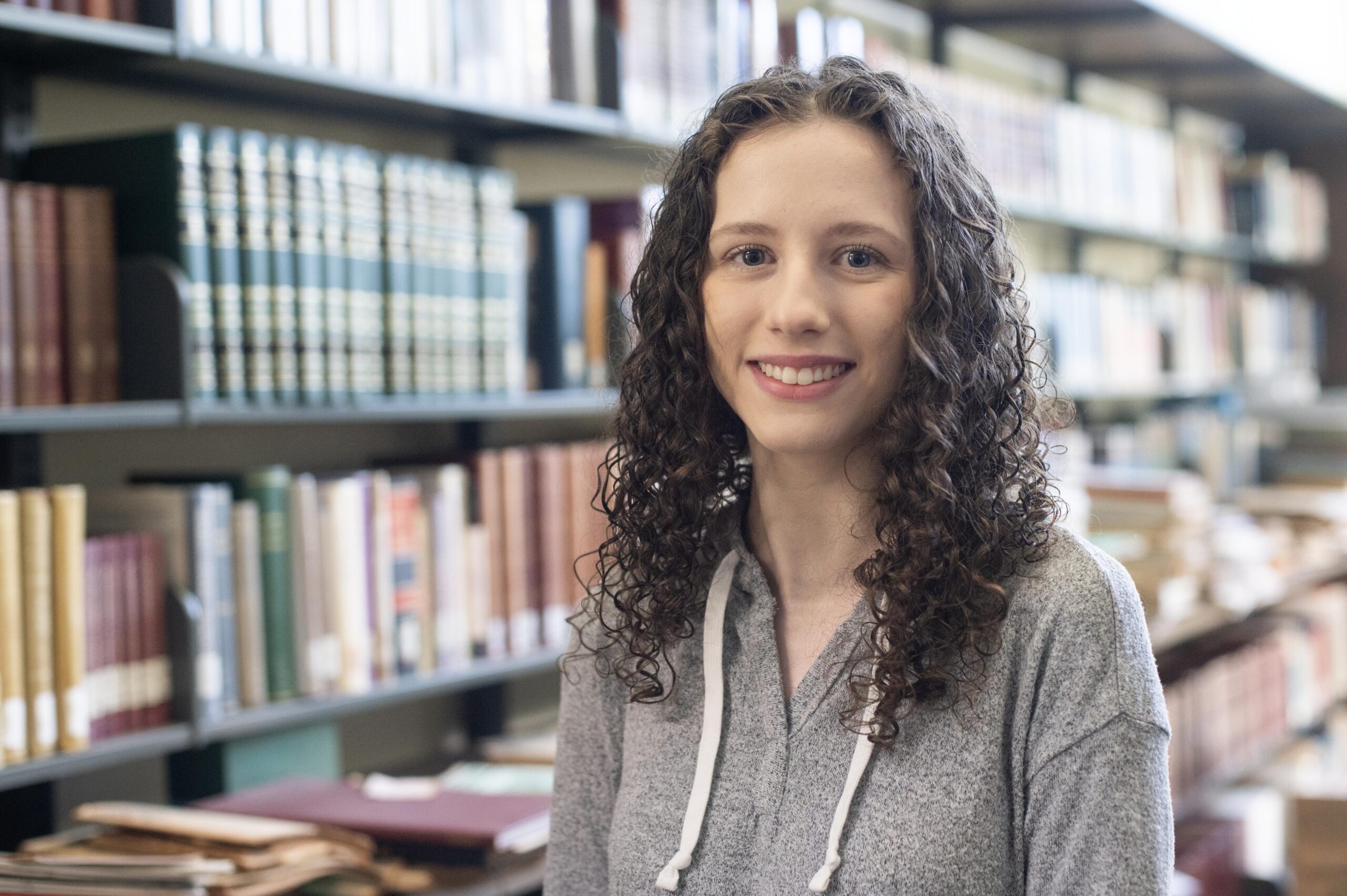 Kaylyn Flanagan felt lost. She wanted to study law ever since taking a class about government at St. Hubert Catholic High School for Girls. Now, she was in her first class at Manor College studying the most elementary part of law and unable to grasp case briefs. 
Case briefs make it easier to get an overview of what happened during a particular case, Flanagan said. They set precedent that lawyers use to help support and strengthen the case that they're arguing. 
"Case briefs are like a puzzle, which made it difficult for me," Flanagan said. "I was looking around the classroom and there were other people who had read case briefs before. I couldn't piece everything together to pull out the things that fit." 
Flanagan felt nervous, but she started asking for help from Professor Mary Sims, the Director of the Legal Studies program. With some time and a bit of help, Flanagan started putting the pieces together. 
"I just had to ask," Flanagan said. "That's not always easy. Professor Sims helped me get through everything. She was someone who, throughout my four years here, always helped me, no matter what."
***
The only thing longer than Flanagan's love of law is her desire to help others. It's the reason she even pursued a career in law. 
"It's something my parents instilled in us as children," Flanagan said. "They would always try to help people when they could. They made us realize the importance of helping someone else. Life just isn't about you." 
Flanagan's service at her local church, St. Dominics in Holmesburg, helped make her a finalist for the Mother Josaphat Medal in 2022. The medal is the highest award a student can receive while attending Manor College. 
"It was really an honor to even be nominated for that award," Flanagan said. "I just like helping people and knowing that you're making a huge difference. Something that seems so small for you is a huge deal for them." 
On May 11, Flanagan graduates from Manor College with her Bachelor's Degree in Public Policy. She previously graduated from Manor with an Associate's Degree in Paralegal in 2020. 
"Manor is this small school that really helps you get to know your professors and they know you better than they would at a bigger college," Flanagan said. "As long as you do your work to the best of your ability, they're there to help you."
Our 2023 Graduates:
Commencement 2023:
NBC10's Tracy Davidson to Receive Honorary Degree from Manor College
Meet the 2023 Commencement Speakers
Learn more about the 2023 Commencement
Learn More:
Learn More about Public Policy
Schedule a visit to Manor College