First-Generation Manor College Grad Lead by Family Ethics of Hard Work
Danielle Vera '23, of Elkins Park (Archbishop Wood High School – Elkins Park) graduates in May with her Bachelor's Degree in Criminal Justice.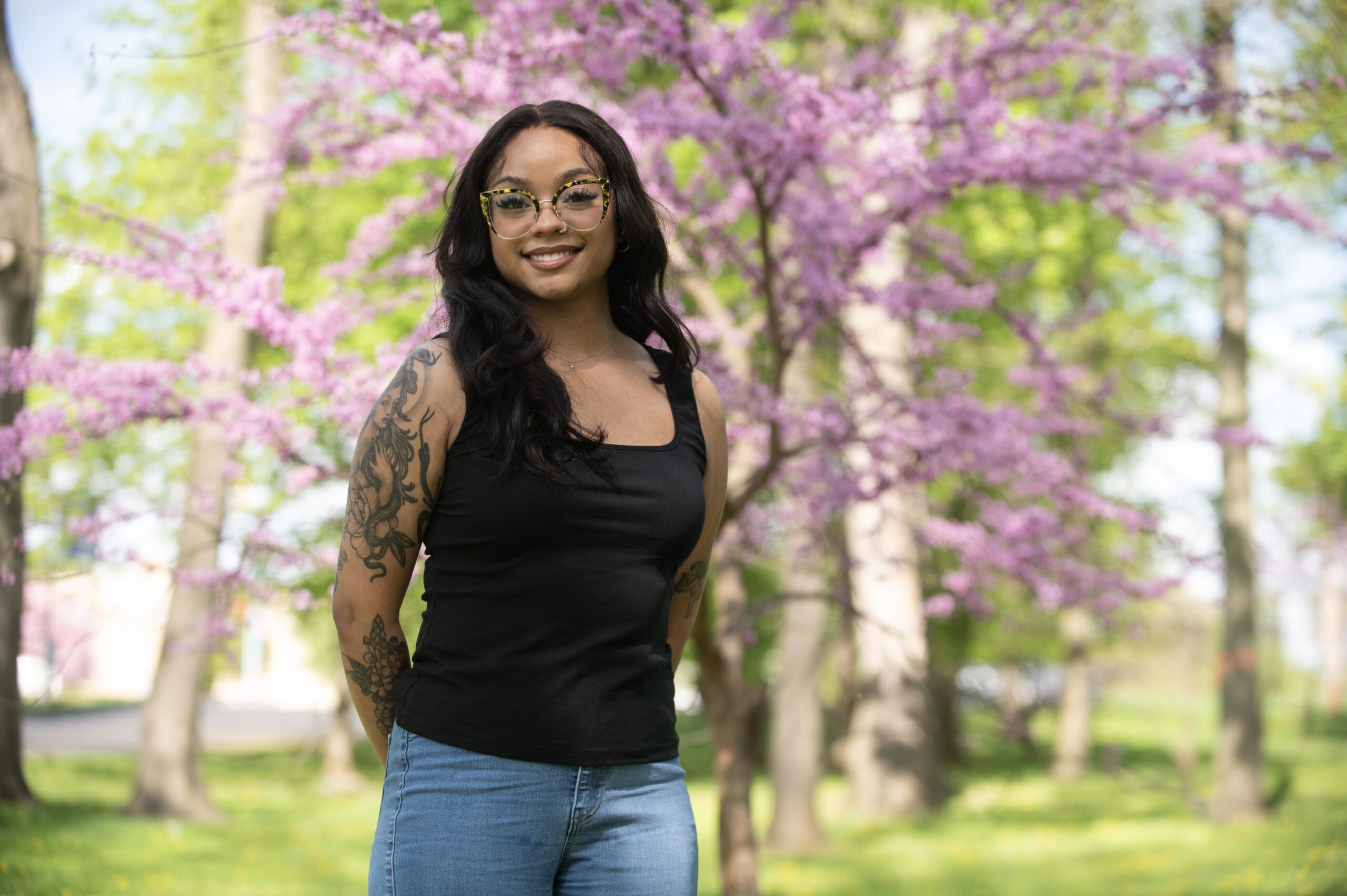 Esteban Vera Sr. was a Puerto Rican immigrant, growing up in a low income family. He came to Philadelphia, but didn't know much English and felt limited to a life working in a dental tools factory. 
"He always wanted more for himself," said Danielle Vera, Esteban's granddaughter. "Since he wasn't able to achieve that, he wanted to make sure that we knew the importance of it." 
Esteban's son, Esteban Jr., grew up living low-income, but worked his way up in Laborers Local Union 57 to become a business manager. 
The pair instilled the value of hard work. Danielle Vera, Esteban Jr.'s daughter, remembers long conversations with bits of wisdom about work, keeping good company and judging character. The subject that came up most, however, was furthering her education. 
"Being a first-generation college student means something to me," Vera said. "They really pushed for an education and wished they would have furthered their education. They just wanted all of us to be better. 
Without those values, she believes she might not have made it to May 11, where she'll graduate from Manor College with her Bachelor's Degree in Juvenile Justice. 
"Specifically in the years I needed it the most, those talks about values meant a lot," Vera said. "We bonded over that and those conversations had a lot to do with getting me to graduation."
***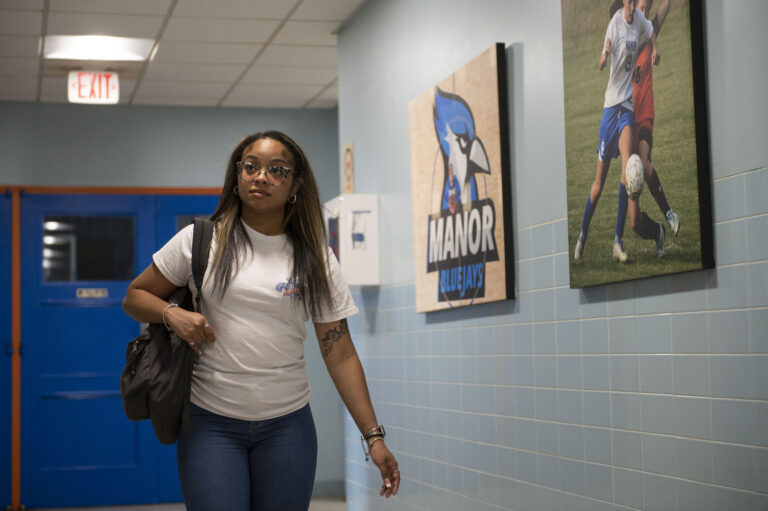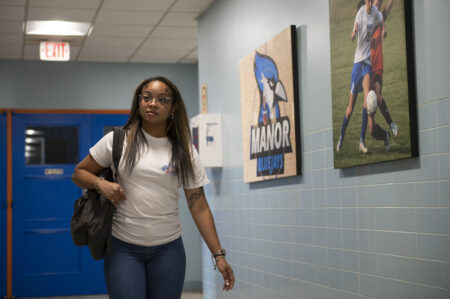 Vera got the desire for a career in juvenile justice after watching her sister go through the ins and outs of the juvenile system. 
"I watched her go through caseworkers and they weren't helping her out that much," Vera said. "I feel like a lot of times, our system, our society, everything, really makes it seem as though the child is at fault, so instead of children being offered programs and things to succeed, they just throw them in jail. I want to make a positive change." 
She came to Manor College because it was one of the few institutions that offered a degree in Juvenile Justice. There, she met Mary Sims, J.D., the Director of the Legal Studies Program at Manor College. Sims became the support system Vera needed.
"I can't think of a time where she wasn't motivating," Vera said. "These four years would've been way harder for me without her." 
Vera, works a full-time job in addition to being a full-time student, remembered a conversation with Sims when the work-school balance became overwhelming. 
"She just said to take some breaths here and there," Vera said. "She talked about how she did the same thing working and going to school full time. It was validating. I look at her as a role model."
***
As she prepares to leave Manor College, Vera said that the journey of working and being a student full-time is challenging, but possible. 
"At first, it literally felt impossible," Vera said. "I'd try to do homework and I just couldn't. I was so stressed." 
Vera found a rhythm with how best to handle time management. She bought a planner, fills out a calendar on her wall and has a white board for her homework assignments. Vera said her advice to students is to communicate with professors as often as possible. Despite the tough times, Vera clearly sees the finish line. 
"I finally got it handled my senior year," Vera said. "It doesn't matter how I got there. I got there and that's what matters."
Our 2023 Graduates:
Commencement 2023:
NBC10's Tracy Davidson to Receive Honorary Degree from Manor College
Meet the 2023 Commencement Speakers
Learn more about the 2023 Commencement
Learn More:
Learn More about Juvenile Justice
Schedule a visit to Manor College