Veterinary Technician National Exam
Information about the Veterinary Technician National Examination (VTNE) and Licensure in Pennsylvania

The computer-based VTNE is offered at registered Prometric testing centers throughout the United States and Canada. The exam is available during three one-month-long windows. Applicants may take the exam during each of the three windows. Once the application to take the exam is completed, the student will be given a date, time and a center location to sit for the exam. See below for testing times and application deadlines. After passing the VTNE, the student will apply for licensure from the Pennsylvania State Board of Veterinary Medicine (see below for details).
Veterinary Technician National Exam (VTNE)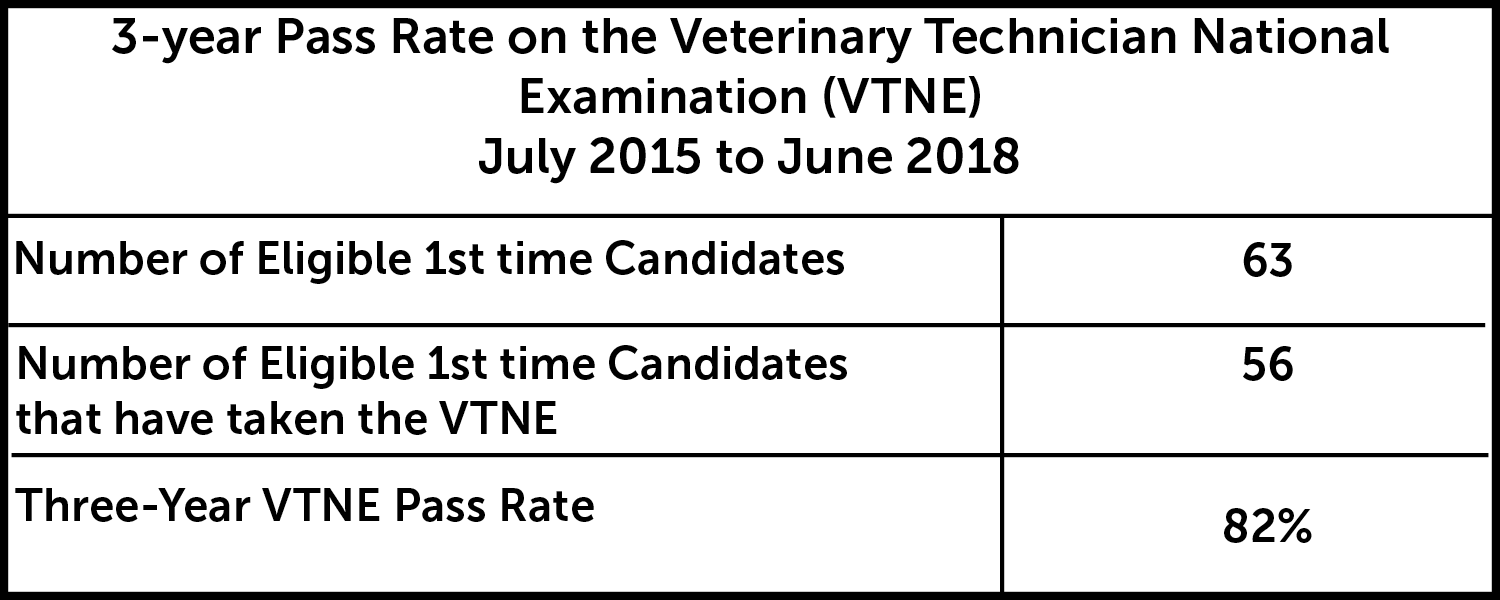 Employment
Click
here 
to view job opportunities for Veterinary Technology students and graduates on our job board.
Employers:
To submit a job to the job board, please email 
careercenter@manor.edu
and include a job description, contact information, and job requirements.