Healthcare Administration Online
Healthcare is big business in America and has become increasingly complex. As we grapple with issues such as an aging population, how to make care accessible and affordable, and how to manage ever-changing regulations affecting healthcare; the need for highly educated and skilled professionals is growing.
From practitioners to patients, policies to paperwork — administrators are a vital part of ensuring the survival of health care organizations and maintaining vital communities as a result.
As a fully online program, students can enjoy learning from anywhere with internet and computer access and have the convenience of earning a degree that fits in with your schedule.
Why You Should Choose Manor
At Manor, our faculty are dedicated to seeing you succeed.  With our flexible scheduling, 10:1 student/teacher ratio and close-knit intrapersonal atmosphere – you will be given the opportunity to advance academically and professionally.
Our Healthcare Administration degree program will enable you to successfully enter careers that: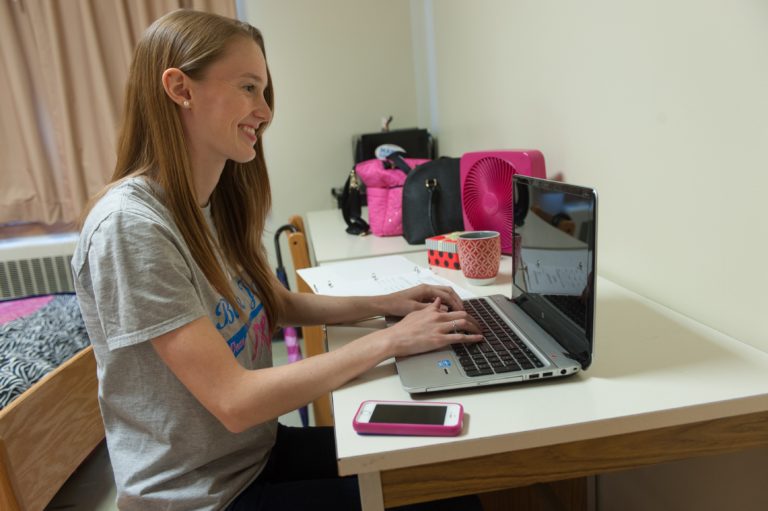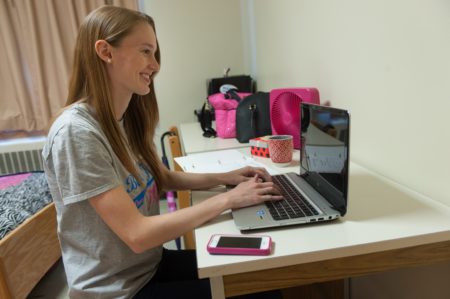 (1) improve doctor patient relationships in a medical care setting;
(2) serve the community as health educators; and
(3) provide knowledge and assistance to the community as a health advocate.
Why You Should Choose Manor Online
While online education is convenient and flexible, it can often feel one-sided with information going in only one direction.  At Manor College, online students succeed because they are motivated by instructors who create an immersive, interactive environment in each virtual classroom.  Students can get to know their instructor through continuous, multi-media interactions and they can take the opportunity to meet and work with their classmates through a variety of collaborations.
Manor College's online programs offers a transformative educational experience, challenging you to develop into a mature person, integrating intellectual and spiritual dimensions of your life. This challenge reflects the traditions of our Catholic, Basilian, and Ukrainian heritage, and takes form in respect for the individual and service to the community.
Manor College's online degrees are available to students from all backgrounds and traditions, and from every part of the globe.
Manor's online degrees are taught in a flexible virtual classroom environment, allowing students to complete assignments on their own schedules. All online programs offered by Manor College Online can be completed 100 percent online.
A degree from Manor can help you reach your career goals. Our programs are taught by outstanding faculty who are committed to your academic growth and success, and you learn in a small, nurturing environment that offers tremendous opportunities to spread your wings. Manor online students benefit from coursework that is both challenging and engaging.
If you are interested in becoming #ManorBound request more information about your program of interest and an Admissions counselor will be in touch with you soon to help you create a plan for your educational success.
Career Opportunities
As a graduate of Manor's Healthcare Administration program, you would qualify to work at a healthcare agency, in a business or medical care setting, or serve the community as a health educator, health advocate or health/office manager.
Read the Suggested Curriculum Sequence
Read the Academic Program Learning Outcomes.