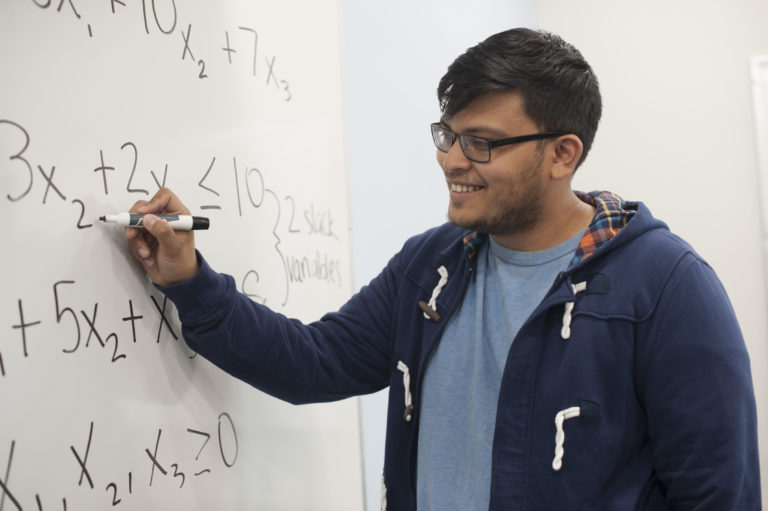 *Pending approval by the Middle States Commission on Higher Education
Starting and operating a business takes a lot of effort and know-how. The success of that business depends on an owner who is knowledgeable in all aspects of business. The Certificate in Entrepreneurship program at Manor College offers a strong educational foundation that will help you take your ideas and your passion and turn it into a viable business.
Why You Should Choose Manor
The program, which is 24 credit hours, spans all stages of business development, including legal issues, funding and finance, marketing and business management, and will provide you with the core knowledge necessary to realize your entrepreneurial vision. Courses are taught by working professionals with many years of business experience.
Upon completion of the certificate program, graduates should be able to:
• Assess and identify viable business opportunities to pursue
• Develop a sustainable Marketing Plan with realistic implementation capabilities
• Demonstrate proficiency in fundamental accounting procedures for new, or existing entrepreneurial ventures
• Develop a practical Business Plan with realistic implementation capabilities
• Demonstrate the proper soft skills of a business person, including the ability to communicate effectively, efficiently and professionally in written and/or oral presentations
• Apply managerial theory and practices to the key functional areas of business as they relate to a new entrepreneurial venture
Our Certificate in Entrepreneurship program combines an arrangement of necessary courses to provide you with the optimal education experience.  Utilizing our small intrapersonal classroom setting, you are able to connect with their professors and peers, developing business and networking relationships early in your professional career.
Courses:
AC105: Entrepreneurial Accounting (3 credits)
AC203: Managerial Accounting (3 credits)
BA101: Introduction to Business (3 credits)
BA102: Principles of Marketing (3 credits)
BA103: Legal Environment of Business (3 credits)
BA111: Business Mathematics (3 credits)
BA202: Business Communications (3 credits)
BA303: Business Apprenticeship (3 credits)
Total: 24 credits
Click here to read Academic Program Learning Outcomes.