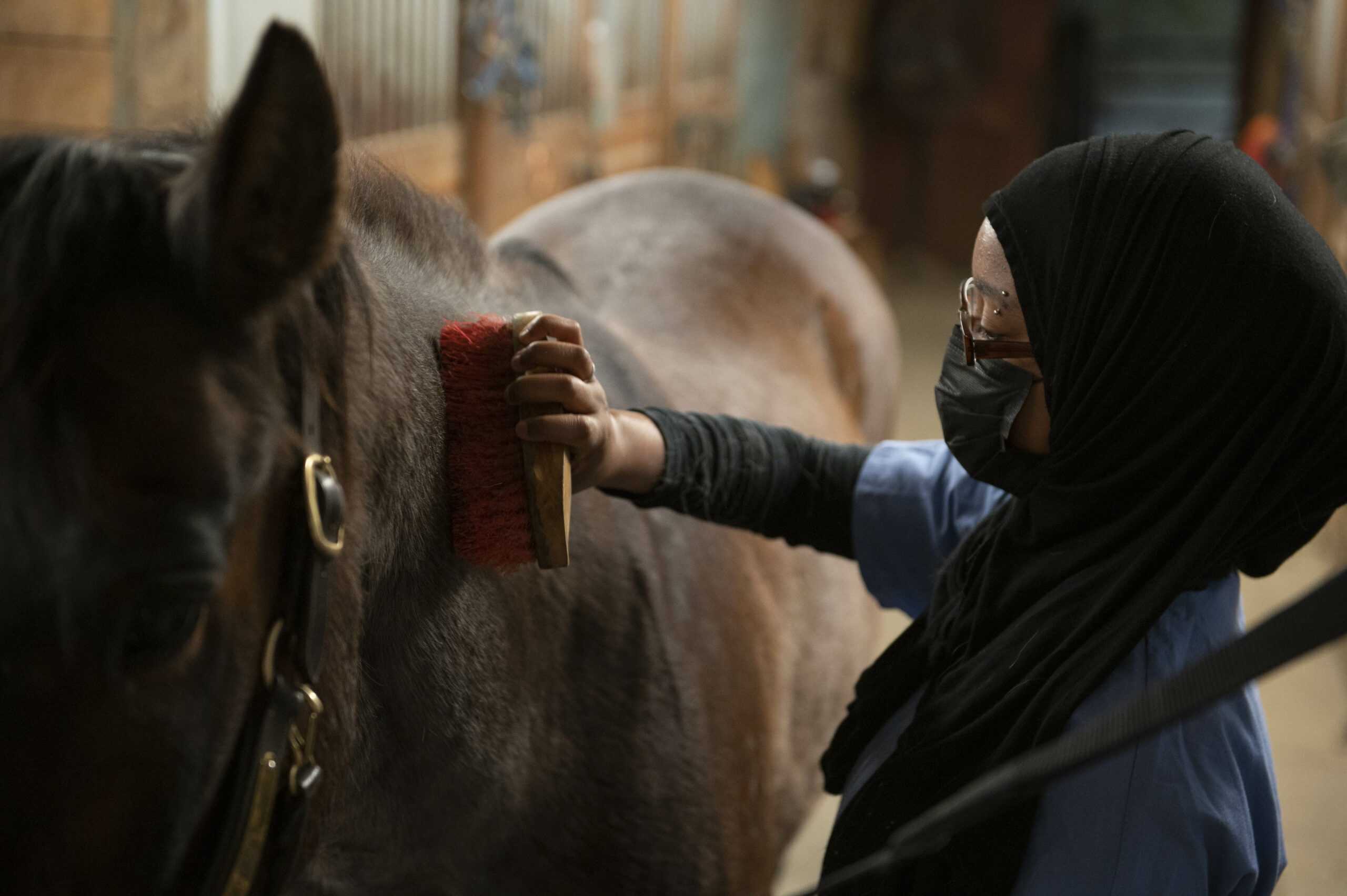 Program Specific Estimate of Fees 
View the Veterinary Technology Tuition and Fee Schedule
Uniform Policy 
View the Uniform Policy
Emergency and Evacuation Plan for On-Campus Animals
Immunization and Health Insurance Requirements (IHIR) Form
All students admitted to the Program of Veterinary Technology must be immunized against Rabies and Tetanus (or be exempted by a physician), and must carry personal health insurance prior to matriculation at Manor College. The IIHR form must be completed by the student and signed by the attending physician as verification of immunization and health insurance coverage. Students will not be permitted to take any courses that require hands-on training with animals until this form is completed and returned to the Veterinary Technology Office. Students should make a  copy of this form when completed for their own records.
Please complete the IHIR together with the physician, and return it to the Veterinary Technology Office prior to August 30th.
Download the IIHR Form
Find out more about the Required Immunizations
DO NOT RETURN THE IHIR FORM TO THE ADMISSIONS OFFICE. MAKE SURE YOU SEND IT TO THE VETERINARY TECHNOLOGY OFFICE.
Pregnancy and Health Policy 
Students and employees of the Program of Veterinary Technology are exposed to health risks not experienced by students and employees engaged in other areas of the College. For most students and employees, these risks are negligible, but they may be greater if the student or employee has physical conditions such as, but not limited to: immuno-suppression, pregnancy, asthma, allergies, and heart problems. It is important that Veterinary Technology Faculty, staff, and students do the following:
Be aware of the potential health risks associated with working in a veterinary clinical environment such as those on-campus at Manor College and those that are part of the externship experience.
Take the required and recommended steps to ensure that the risks are minimized as instructed in each laboratory.
Seek the on-going advice and guidance of a physician in the event that the student or employee has physical conditions that make them more vulnerable to the routine risks of veterinary clinical practice.
Notify the Program Director and follow the steps outlined in the Pregnancy Protocol if one becomes pregnant.
Examples of Risks in Clinical Laboratories
View examples of risks in clinical laboratories
Download the printable Manor College Veterinary Technology Program Health Risk Acknowledgement and Release of Claims form.