Why Study Public Policy? Here's What You Need to Know.
Students interested in pursuing legal studies and who want to keep their employment options open should take a second look at the Public Policy degree. Why? It puts students on the fast track to obtaining a law degree, while keeping the door open to numerous other exciting careers in the legal profession. 
Paralegal Associate Degree + Public Policy Bachelor's Degree
At Manor, the Public Policy bachelor's degree transitions naturally from the Paralegal associate's degree. This means that a student who successfully completes their first two years of study in the paralegal program and obtains the A.S. will have a degree to show for their time, no matter what they choose  later on. The Paralegal A.S. degree can be a better value proposition for students who may not be ready to commit to a four-year degree. The students who completes the A.S. in Paralegal can transfer all of their credits into the four year Public Policy Degree.
There are Numerous Avenues for Employment in the Legal Industry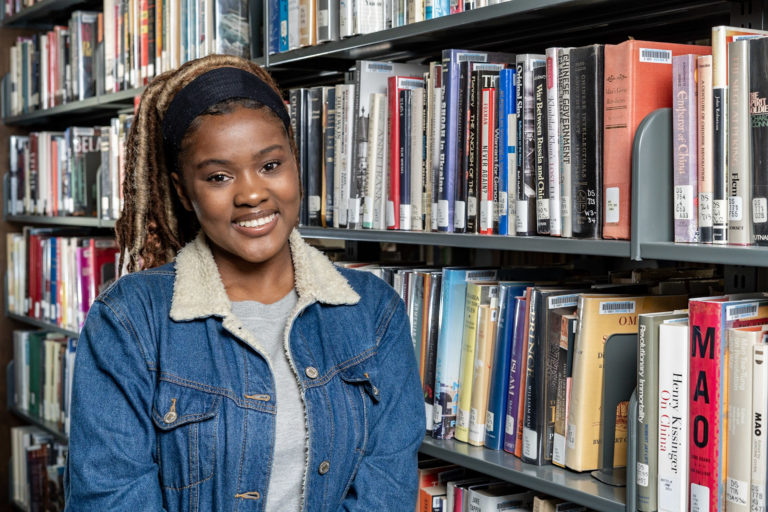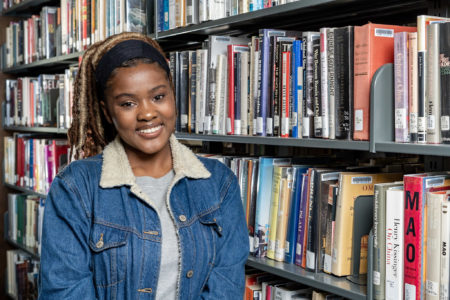 While many students pursuing a degree in public policy might be interested in law school, there are numerous careers that can allow individuals to be part of the legal profession without requiring law school, which includes prelaw studies and the LSATs, 3 years of law school and passing the bar exam, etc. Employment opportunities for public policy students include government administrators, grant writers, lobbyists, CIA data specialists, and corporate fraud investigators. This degree can be used in public services, as well as non government organizations and non-profits. Public policy degrees emphasize an analytical approach to work, grounded in research. 
Many Public Policy Graduates Find Work in Philadelphia
What sort of careers do public policy majors have in Philadelphia, PA? Since public policy functions as a data-driven degree or similar to pre-law, there are plenty of options.
Paralegal:

Have you ever wondered

how to become a paralegal

in Philadelphia? Traditionally, only a two-year, associate's degree was required to be a paralegal. As the job market has matured, however, many employers⁠—especially at larger firms⁠—now prefer applicants with four-year degrees. Public policy graduates are popular candidates for these positions.

Legal assistant: Similar to a paralegal, legal assistants work closely with attorneys, but tend to take on more administrative tasks.
Policy analyst: The City of

Philadelphia

(as well as other federal, state and local governments in the region) is often hiring for policy analysts. In this type of role, the analyst works closely with the city and the community to make sure clear communication is being facilitated and that best practices are followed when making a decision affecting the public.

Criminologist: Criminologists help develop policies and procedures for communities and police departments. They seek solutions for rising crime rates and specific criminal behaviors. In many ways, it's like preventative detective work: how can we shift behaviors, to prevent crime in the first place?
Political leaders: Regardless of political belief, many students today are realizing just how important public policy is when it comes to understanding the political world. Famous public policy degree graduates include: former chairman of the FCC Kevin Martin, former U.S. Secretary of Agriculture Ann Veneman, and political commentator Rachel Maddow. For anyone interested in becoming a local government officer, a public policy degree is a great first step.

Loss Control Specialist: Being able to understand and explain data to others is at the heart of the study of public policy. At what point in the system is money or time being lost? Loss control specialists inspect business records and systems on behalf of insurance companies and provide loss prevention strategies to reduce frequency and severity of losses.

It's Considered a Pre-Law Major
A public policy degree functions as an "undergraduate law" degree for those interested in continuing on to law school. Why? While there are no requirements for law school in terms of degrees⁠—everyone from studio art to mathematics majors can apply⁠—schools generally tend to favor the more analytical majors that better prepare students for the rigors of law school and the technical aspects of studying law. Because Manor's public policy degree includes the paralegal associate's degree, students hit the ground running with a working understanding of legal vocabulary and are well on their way to success in the law school program.
At Manor, students can also take advantage of the 3+3 program with Widener University's Delaware Law School. Students can study at Manor for their paralegal degree, transfer to public policy or just study public policy for three years and then transfer to Widener to complete their last year of undergrad and their first year of law school at Widener at the same time.  Of course, they must be accepted into Widener's law school to take advantage of this program. This allows students to complete their undergraduate degree and law school in 6 years instead of 7, which means students can potentially graduate a year earlier.

Is a Public Policy Degree Worth It?
The advantage of a public policy degree is that it opens the doors to so many career options, both in the private and public sectors. Students graduate having developed critical thinking skills that are highly desirable in numerous careers. There is specific training in research and application regarding public policy, with courses such as Public Policy Analysis and Report Writing which gives hands on application which is necessary, and the program also has internships available for students in the Junior and Senior years.  
Have more questions about this degree? Contact our admissions department at: admissions@manor.edu