Paralegals are a valuable asset to lawyers, assisting them in the practice of law. While paralegals cannot give legal advice, set fees, or argue in court and may not provide legal services to the public except as permitted by law, they serve a  vital function in providing access to justice to many who need legal services.
Through education and training, paralegals gain the skills necessary to perform specifically delegated substantive legal work for which a lawyer is responsible.
Why You Should Choose Manor
The Manor College Paralegal Program provides students with an education that will enable them to effectively assist lawyers in all phases of private and public law practice. To achieve this objective, the Paralegal Degree is designed to:
Develop critical thinking and analytical skills in each student;
Enable each student to become an effective communicator through training in research, writing, listening, and speaking skills;
Prepare each student to become a competent legal professional by providing theory, practical knowledge, and training; and
Provide a foundation in ethics and professional responsibility that will enable each student to recognize values and perform legal services in an ethical manner.
Graduates of the Associate in Science Paralegal Degree Program can:
Work in a variety of employment venues including law firms, corporations, financial institutions, public service agencies and government offices.
Transfer to one of Manor's Bachelor's programs to continue your education.
Career Opportunities
The most recent projections of the Bureau of Labor and Industry indicate that employment of paralegals and legal assistants will grow 14.6% percent between 2016 and 2026 which is considered to be a much faster growth rate than for most occupations.  The Manor College Paralegal Program offers placement assistance by counseling students on resume preparation, interviewing techniques and job search skills and by sponsoring seminars relating to careers, job preparation and job search and by hosting networking events that allow students to connect with future employers.
Manor graduates are well-prepared to enter the legal workforce.  Manor Paralegals receive education and training that allow them to:
Meet and communicate with clients, attorneys, judges, investigators and other court and legal personnel;
Perform factual and legal research on behalf of their clients;
Draft correspondence and court documents;
Create, organize, and maintain client files;
Summarize medical records and depositions;
Analyze and form solutions to client problems;
Use technology to further client representation;
Prepare and assist at trial;
Assist in managing the law office.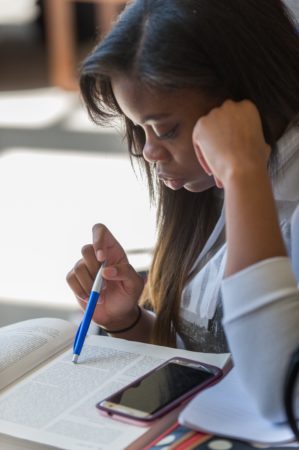 Many different kinds of people make excellent paralegals. No special training or knowledge is necessary to enter the program, but a candidate should have:
An interest in the law
Good written and oral communication skills
An outgoing personality
A strong desire to help others with their problems
An inquisitive nature
The ability to persist in searching for information and obtaining answers
Good organizational skills
The ability to work both independently and as part of a team
---
More information about credentialing exam performance and employment status of program graduates.
Read the Academic Program Learning Outcomes.
Additional information about paralegals is available at: