Prepare for Graduate Study in Law
There is no set curriculum required for admission to law school, and the American Bar Association does not recommend any specific undergraduate major or group of courses to prepare for a legal education. Law school admissions committees, however, agree that the most appropriate and beneficial preparation for law school is a traditional liberal arts education. It is important for students planning to pursue the study of law to take courses to refine their writing, research, critical thinking and argument formation skills.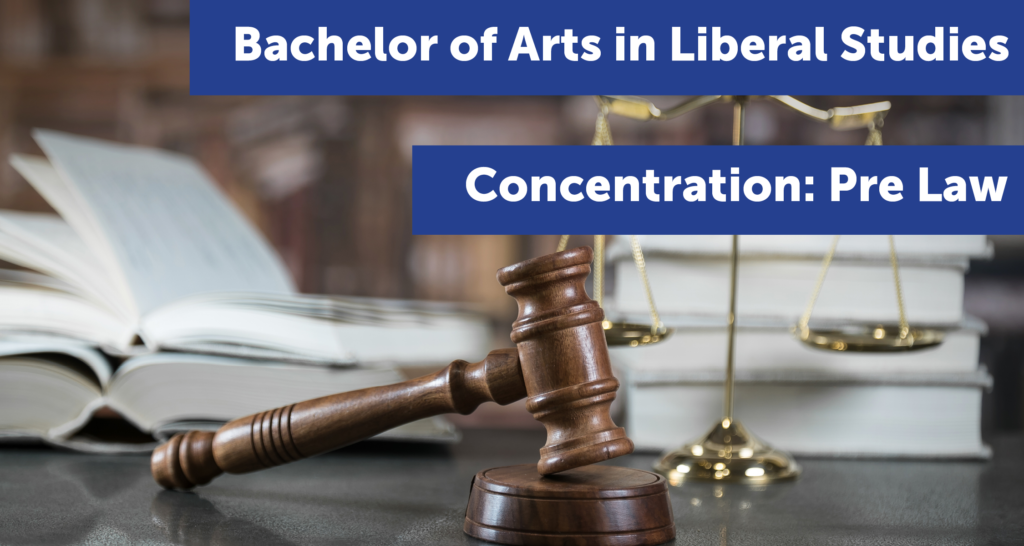 Build a Strong Foundation of Legal Knowledge 
There are several fundamental areas of knowledge that are helpful to a legal education, including an understanding of human behavior and social interaction, American history, political thought and of the contemporary American political system. Students who choose this concentration also have the option to pursue the Law Enforcement Workforce Certificate.
Why You Should Choose Manor
From the moment you start your first class at Manor College, you'll notice our student-centered approach. The courses you take here will be small, personalized and nurturing. This will make you grow, not only as a student but as a person as well. The Bachelor of Arts degree program in Liberal Studies with a Concentration in Pre-Law will prepare you for successful graduate/professional study in law.
For students interested in pursuing law school, Manor College now offers a 3+3 program and an admittance agreement with Widener University Delaware Law School. Students also have the option of earning an Associate of Science in Paralegal.
What to Expect from the Curriculum
Students will begin by learning about the fundamentals of topics like scientific reasoning, religion, philosophy, and information technology, before moving into more advanced coursework on economics, financial crime, public service ethics, and business employment law. Students will complete a Liberal Studies Capstone project during their senior year. The Liberal Studies with a Concentration in Pre-Law programs 120 credits in total.
Students with a Liberal Studies with a Concentration in Pre-Law have job opportunities in the following areas:
Social Services

Criminal Justice & Law Enforcement

Education

Court Administration

Human Resources
What career can you have with a Liberal Studies with a Concentration in Pre-Law degree? Paralegal, caseworker, lawyer, legislative assistant, real estate agent, compliance officer, and mediator are all examples of job titles that rely on a background in pre-law. Employment of paralegals and legal assistants is projected to grow 15% from 2016 to 2026, faster than the average for all occupations.
Want to learn more about this program? Talk to our admissions office at (215) 884-2216 or email admissions@manor.edu.
The Basil Guarantee is a tuition discount and exclusive benefit for all students enrolling in a Bachelor's degree program. With the Basil Guarantee students who enroll in a bachelor's degree at Manor College are eligible to receive  $2,000 off tuition for the final two years (junior/senior year) of the program.* The Basil Guarantee is a limited time offer that is available for all students who enroll (full-time) in the program between Fall 2018 and Spring 2020.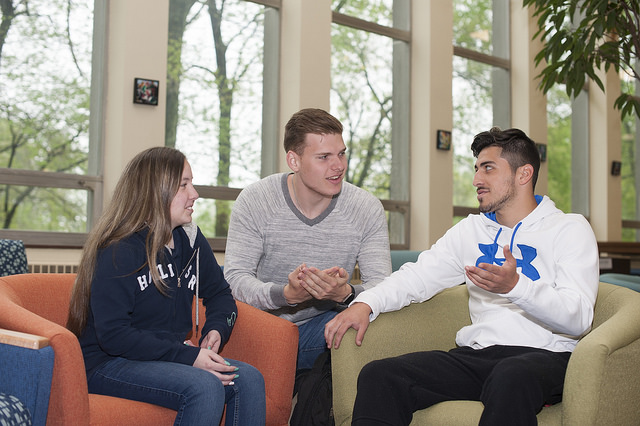 At Manor College, 94% of students receive financial aid, Manor is committed to making our personalized education experience possible for all students, both academically and financially. Manor College is also the best priced private Catholic college in the state of Pennsylvania and for the 2018-2019 academic year, Manor College has announced a tuition freeze, meaning the 2018/2019 tuition of $16,429/year and $17,199 for Allied Health students will not increase, but remain the same.
*The discount will be applied to the tuition costs for the final 60 credits of the respective Bachelor's degree program
*Cannot be combined with other tuition discounts such as the Alumni Blue Jay Program
*The discount is applied to the remaining yearly balance after all institutional scholarships have ben applied (only to the point that is brings balance to a zero dollar amount.)
*Students must maintain satisfactory academic progress (2.0 cumulative GPA) throughout their time at Manor College to maintain the discount
*Discount will be applied to an applicant's record at the start of the first credit of the final 60 credits of the bachelor program after the approval of the Financial Aid Office