Running a business is about more than simply having a dream: successful entrepreneurs need a core competency in accounting, leadership, and more. Entrepreneurship spans all stages of business development, including legal issues, funding and finance, marketing and business management. Our program will provide the core knowledge necessary for you to realize your entrepreneurial vision.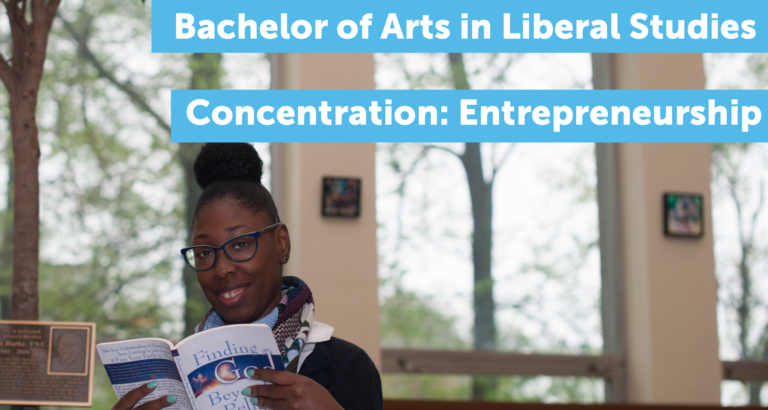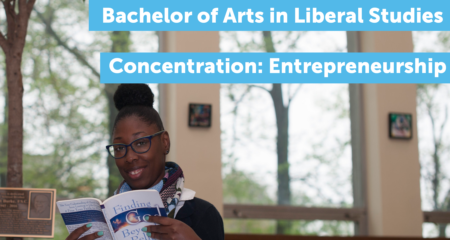 Turn Your Dream into a Success Story 
Courses are taught by working professionals with many years of business experience. Utilizing our small interpersonal classroom setting, students are able to connect with their professors and peers, developing business and networking relationships early in their professional careers.
The Bachelor of Arts in Liberal Studies with a Concentration in Entrepreneurship will prepare you to take your ideas and passions and turn them into a viable business.
Why You Should Choose Manor
Small class sizes ensure that our faculty are invested in student outcomes, and hands-on learning opportunities combined with innovative teaching ensure that students are competitive applicants upon graduation. Our dedicated faculty don't treat you like a number; they get to know you and work with you the entire length of your time at Manor. There are so many reasons why you belong here!
What to Expect from the Curriculum
Students will begin by learning about the fundamentals of communication skills, business, psychology, and accounting, before moving into more advanced coursework on leadership dynamics, strategic planning, business analytics, and composition. Students are required  to take part in an approved business internship during their senior year, for which they will receive school credit. The Liberal Studies with a Concentration in Entrepreneurship program is 120/121 credits in total.
Students with a Liberal Studies with a Concentration in Entrepreneurship degree have job opportunities in the following areas:
Sales and Marketing

Business Ownership

Recruiting

Account Management

Business Reporting
What career can you have with an Entrepreneurship degree? Marketing manager, financial analyst, sales representative, and business administrator are all examples of job titles that rely on a background in entrepreneurship.  
Want to learn more about this program? Talk to our admissions office at (215) 884-2216 or email admissions@manor.edu.