First Generation Celebration Day at Manor College
November 8th is a national day recognizing First Generation college students.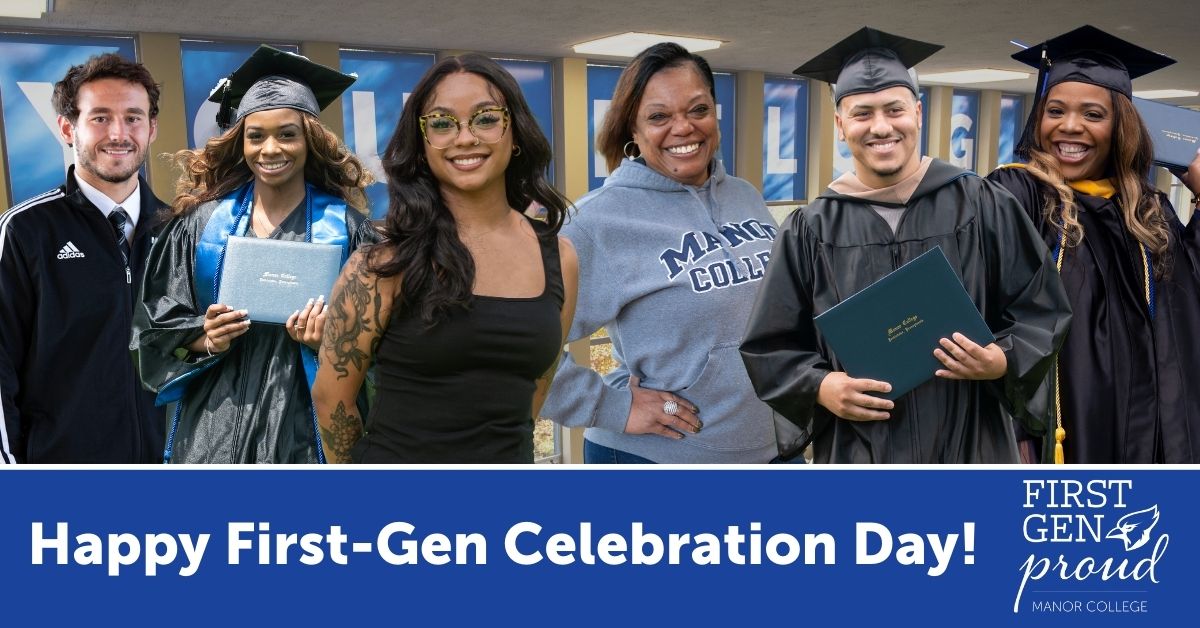 Across the nation, November 8 is recognized as First Generation Celebration Day. The day is meant to highlight the achievements and hard work of First Generation college students across the country. 
At Manor College, First-Gen students serve as the majority of our student body and many of our faculty are first-generation college graduates themselves. 
The institution additionally helps First-Gen students with several scholarship opportunities. Most recently, we received $1.27 million in federal funding intended for Refugee, Immigrant and First-Generation students. 
To highlight the day, we wanted to showcase several of our First Generation students and alumni. Read their stories below. Happy First Generation Day!
Read More:
Driven by Mother's Memory, Manor College Student Tackles Toughest Challenges
Manor College Receives 'Transformative' Title III Grant
Philadelphia Woman Finds Calling in Veterinary Medicine
Manor College Wins ESAC Championship, Dempster Earns 100th Victory as HC
Learn More:
Schedule a visit to Manor College