After surviving Haiti earthquake, Manor College student desires to save others
Sabrina Augustin was trapped for two days under the rubble of a house following the 2010 earthquake in Haiti. Now, she seeks a career in nursing at Manor College with the goal of saving others.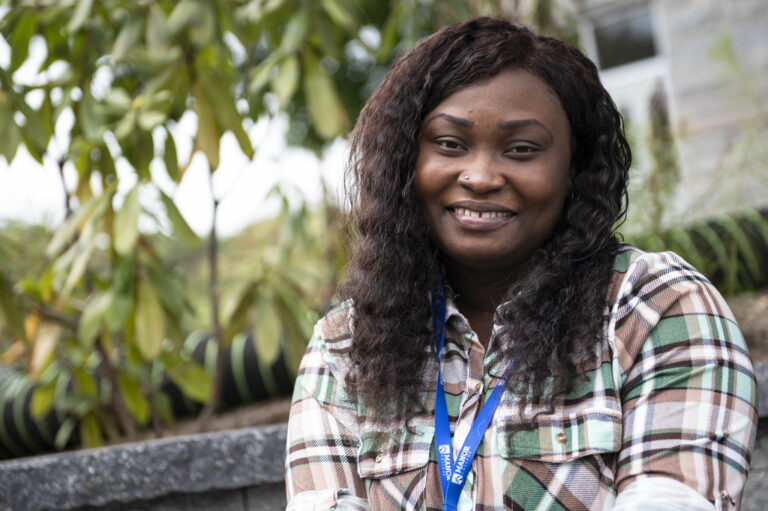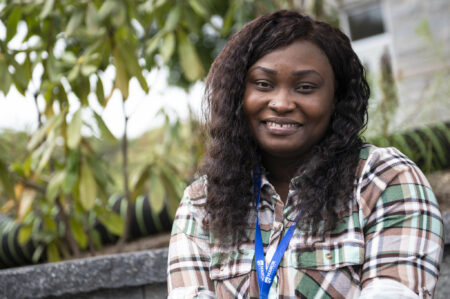 On January 12, 2010 at 4:44 p.m., Sabrina Augustin prepared to watch her favorite telenovela with her cousins in Petionville, Haiti. Ten minutes later, a 7.0 magnitude earthquake centered just eight miles away hit the island. 
"I saw something shaking on the table and, in my head, I knew it was an earthquake," Augustin said. "I just ran for the door. I saw my dad and uncle sitting talking to each other. The next thing I remember, I was on the ground." 
The collapse of the building around her pushed Augustin to the ground. Debris from the home broke her left arm and leg, pinning her to the floor. The rest of the debris blanketed her in a tight, confined space. She'd later find out that two adjacent buildings, both taller than her cousin's home, had collapsed on top of the structure she was in. Had it not been for a wall that fell on top of her, she believes she would have been crushed.
Augustin laid in the rubble, unable to move and buried in debris. As the time went by, she got hungrier and thirstier. She then lost feeling in her arm. Augustin could hear the rescuers talking about people that died, but didn't have the strength to call out to them. 
That's when she started to pray. 
"'If it's my time to go,'" she prayed, "'please forgive me for my sins. I'm not ready to die, but if it's my time, then I will leave in peace.'"
Two whole days went by before crews could remove her from the building. 
"When they took me out and I saw where I came from, I just started to cry," Augustin said. "Then I saw my family and we all were crying. We were all so happy."
Others in her family weren't so lucky. Augustin said she lost several cousins and other family members to the earthquake.
Even after being rescued, Augustin wasn't entirely safe just yet. She spent two months recovering at the hospital. Her broken right arm became infected, and doctors in Haiti believed they might have to cut it off to save her life. 
She was flown to the Dominican Republic where a second doctor treated the infection with medicine, saving her arm. She still bears the scars from the earthquake on her arm and leg. 
"I thought I was going to die," Augustin said, "but it wasn't my time yet." 
***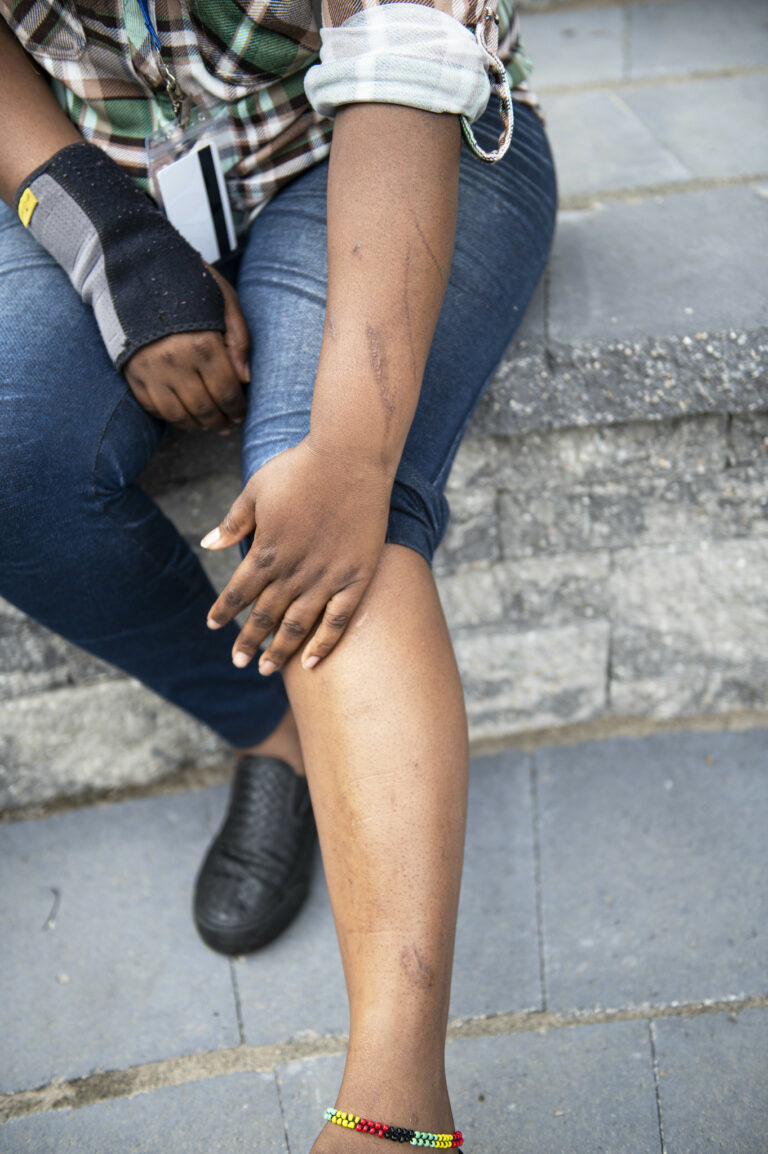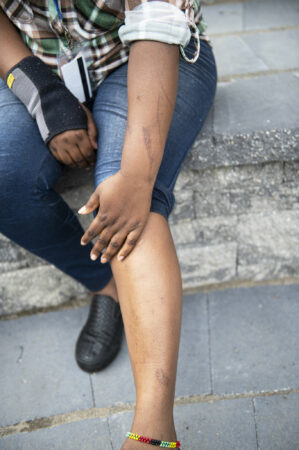 After the earthquake, Augustin and her family had nothing. They lived in a tent near where their home once stood for seven months. 
Finally, on October 28, 2010, Augustin's family immigrated to the United States. 
Once they arrived at her grandfather's home in Northeast Philadelphia, Augustin remembers how he laughed at her excitement to use a toilet. 
She says it's easy to take some things for granted in America. Simple pleasures, like using a toilet, are one of them. Others, like proper care and medical supplies, are a luxury in Haiti. 
"Here, when you're sick, you go to the hospital so they can care for you," she said. "They don't have that (in Haiti). I mean, can you imagine people dying because they don't have the money to buy blood? Some hospitals don't even have electricity to do surgery and surgeons operate by flashlight." 
As the years and time passed, Augustin continued to think of the doctors and nurses who helped her. They were total strangers, but went out of their way to be patient and kind with her, even though the trauma suffered in the earthquake left her unable to speak. 
That's when she realized her life's purpose: Give back.
***
As a 22-year-old immigrant, Augustin couldn't pursue her education because she needed to help the family financially. Ten years later and now a mother of three, Augustin has the ability to go after her dreams. 
"I said, one day, I'm going back to school," Augustin said. "I want my kids to see more of me. If I want them to do more with their lives, they have to see me wanting more."
She first heard of Manor College after her younger brother attended the institution several years ago. Augustin enrolled in January 2021 with intentions of becoming a nurse. She hopes to graduate with a pre-nursing degree in 2022. 
"I want to help people like they helped me," Augustin said. "A lot of people back home don't even have someone to wrap a bandage for them. I don't want to just go back, I want to go back and help those in need."
More Student Stories: 
Remote Learning Aids Manor College Student Deployed at Guantanamo Bay
At Manor College, an affordable education provides the tools for success in the healthcare field
Manor College Senior Accepted into Disney College Program
Interested in Manor College? Get more information and apply to Manor here.