Manor College Receives 'Transformative' Title III Grant
The competitive grant will go towards a summer bridge program, a career center and expanding offerings for students-in-need.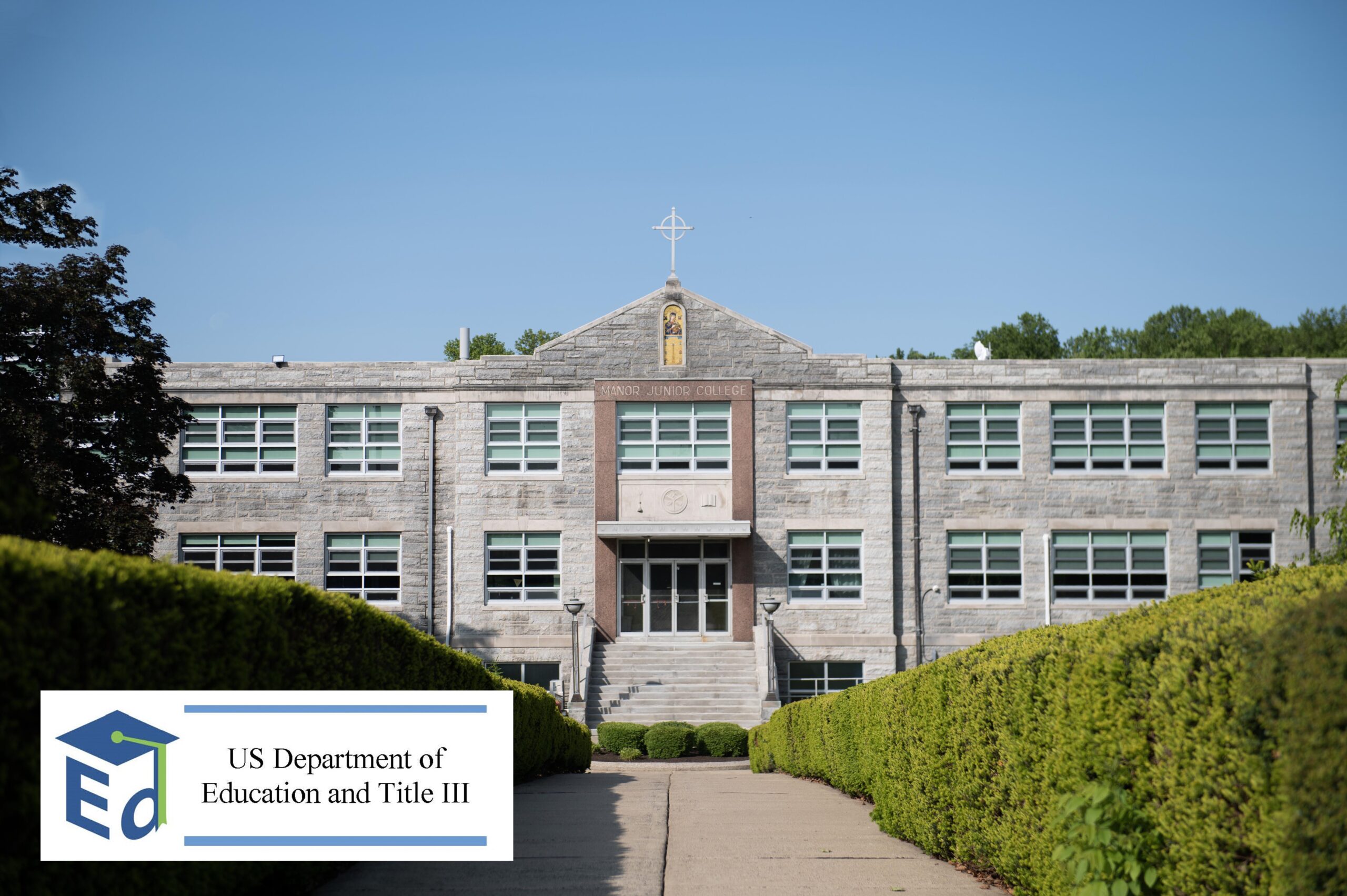 In a "transformative" moment for the institution, Manor College received more than $1.4 million from the U.S. Department of Education. The funds come from the U.S. Department of Education Strengthening Institutions grant under Title III. It is the first time Manor College has received Title III funding.
"Title III is a very competitive grant," Dr. Jonathan Peri, Manor College President, said. "It is a huge infusion of funding to help our students achieve their goals. This is a life-changing event for our students. It is like winning the education lottery." 
Title III is a federal program that helps institutions become more resilient and ultimately better able to serve their students. The grant strengthens an institution's academic quality, management, and fiscal stability.
In total, Manor College will receive $1,473,974 in federal funding over five years, covering 75 percent of the $1,948,025 overall cost of the project. Manor's contribution of 25% totals  $474,052.
Creation of a Career Center 

Implementation of early-academic-alert software

Expansion of a summer bridge program for first-year students to ensure a smooth transition to college and to introduce the support services available to them

Professional Development
"The grant's effects begin with the summer bridge program", said John Krebs, Chair of the Title III Committee and Director of Institutional Research at Manor. "All incoming students will participate in elements of the bridge program, a strategy meant to increase student engagement even before classes begin. Students needing support in Math or English will participate in summer sessions intended to acquaint them with support services before entering college. Students will interact with academic services and become familiar with the college's learning management and student information systems."
"We wanted to find ways to strengthen our services," Dr. Julie Senecoff, Dean of Arts and Sciences, said. "If we can help students bridge that gap between high school and college, and become familiar with the support Manor has to offer, they can hit the ground running, helping them to be more successful from the beginning." 
New software funded through the grant will help identify students earlier, opening the doors for Academic Services to provide support to students from the beginning.
Title III also allows Manor to further develop innovative and student-centric instructional delivery methods that address the learning and scheduling needs and expectations of students. The grant specifies the hiring of a full-time Director of Professional Development and Instructional Design who will create an on-going faculty development program that will explore pedagogy across instructional modalities, as well as expand the institutional understanding of diversity and inclusion.
The grant also allows Manor College to develop a new career center.  Dedicated staff will help students in identifying internships, jobs, building resumes and networking.
"When we started this process, we were working towards developing student assistance," Krebs said. "As the process evolved, we learned if we can engage students earlier through admissions and through the college, things can operate differently. You can't do that unless you have the resources for the coordination and structure that's involved. We have all those pieces of the puzzle now and we have to put it together."
Senecoff believes that the grant will only help Manor College further carry out its mission. "Manor College has always felt like a place where if you want to succeed, we can help you get there," Senecoff said. "This grant reinforces that philosophy. If students are struggling and feel like they can't do it, we're able to provide support and services to help them achieve their goals and succeed."
Read More:
Manor College EFDA Program Achieves 100% Pass Rate on RHS Exam
Life Experience Helps Manor College Alum Find Success in College
Philadelphia Woman Draws on Own Experience for a Career in Counseling
Learn More:
Schedule a visit to Manor College