Manor College EFDA Program Achieves 100% Pass Rate on RHS Exam
The national pass rate for the Radiation Health and Safety Exam is 61 percent. In 2022, 
100% of Manor College EFDA students passed on the first attempt.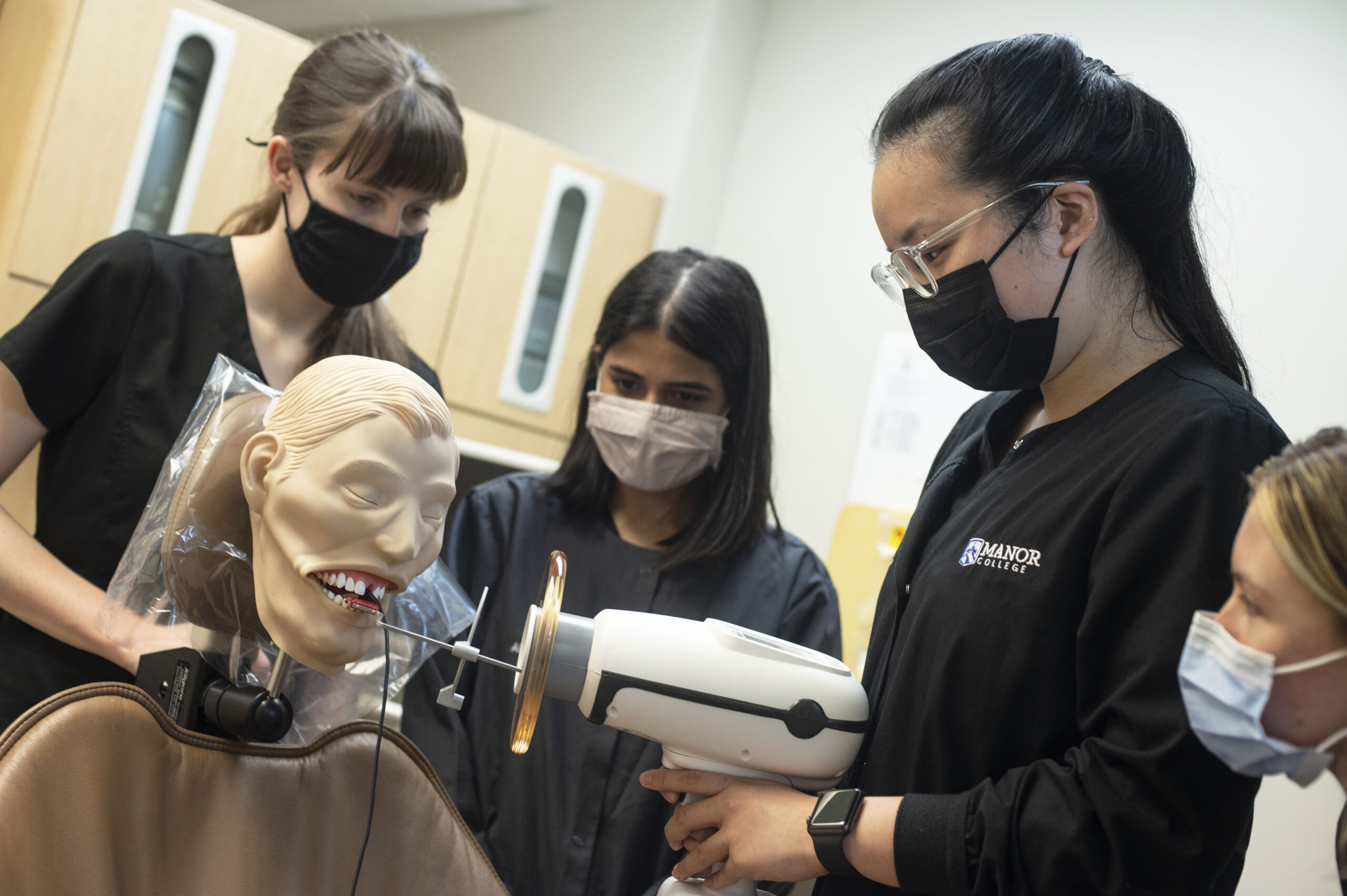 Manor College's Expanded Functions Dental Assisting Program achieved a 100% pass rate on the 2022 Radiation Health and Safety Exam (RHS). The Dental Assisting National Board offers the exam.  
This year marks the fifth consecutive year with a 100 percent pass rate. The national average is 61 percent, according to the Dental Assisting National Board. In 2022, every EFDA student at Manor College who took the test passed on the first attempt.
The exam ensures individuals meet the national standard for competence in radiation health and safety. The tasks are critical to the health and safety of patients and oral healthcare workers. 
The exam certifies students to take x-rays in a dental office. The RHS exam is a requirement for students at Manor before entering their second year in the EFDA program. 
"Getting this certification allows students to be assistants in a dental office," said Jaime Simpson, Dean of Allied Health Science at Manor College, said. "It gives them the opportunity to work part-time while finishing their EFDA degree." 
Simpson credited EFDA Clinic Coordinator Kathy Malone for the program's success in the RHS exam. 
"It's the preparation and time that she puts into it," Simpson said. "It's constant reiteration, constant activities, challenges and reviews. There's application applied to the lecture. Once completing the course, Kathy doesn't stop. She keeps giving students opportunities to review. She and the students deserve the accolades. We're extremely proud of their hard work."
Read More:
How a Manor College Graduate Battled Rigorous Program to Achieve Her Dreams
Manor College EFDA Finds Family with Life in the Residence Halls
Manor College Receives IBX Foundation Blue Safety Net Grant
Learn More:
Schedule a visit to Manor College