Manor College Receives IBX Foundation Blue Safety Net Grant
The grant will ensure Manor College's focus on quality and affordable care for patients.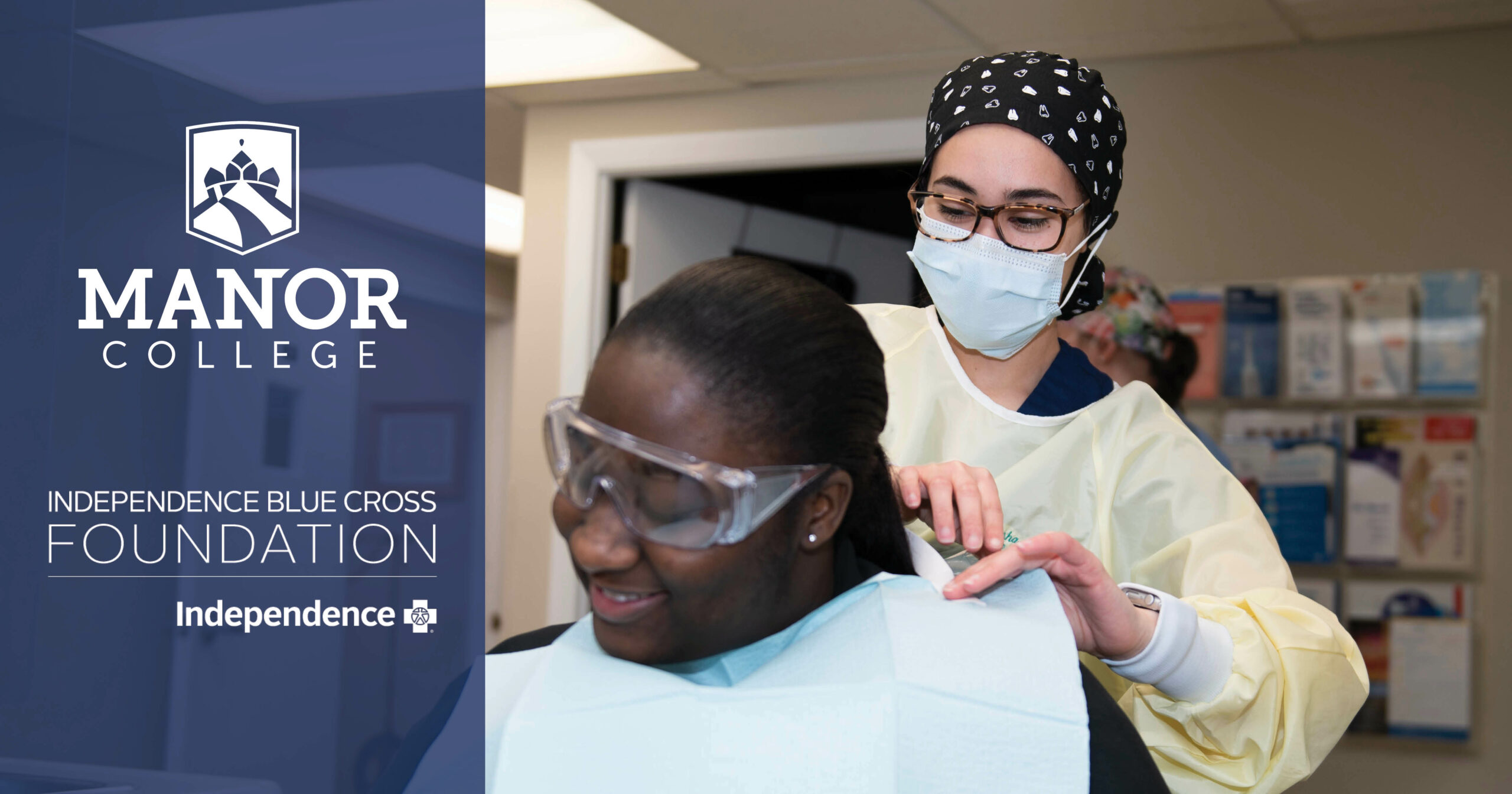 The Independence Blue Cross Foundation awarded a $20,000 Blue Safety Net grant to Manor College earlier this month. The grant will go towards the general operating expenses of Manor College's Dental Health Center. 
"The Blue Safety Net Grant has truly provided a 'safety net' for our Dental Health Center over the past five years," Jaime Simpson, Dean of the Allied Health Division and Director of the Dental Health Center said. "It allows us to focus on quality and affordable care for our patients. At the same time, we are providing clinical training to our EFDA and Dental Hygiene Students and helping to increase the dental workforce." 
The Blue Safety Net Grant is awarded to nonprofit, privately funded community health centers that provide free or affordable care to diverse communities across the region. The Manor College Dental Health Center has been serving the community for more than 30 years, taking pride in providing patients with quality, yet affordable dental services. The Blue Safety Net grant helps keep fees affordable for all patients in surrounding communities. 
Manor College has received this grant multiple years since 2018. The IBX Foundation continued to aid Manor College during the COVID-19 pandemic. The institution received the COVID Sustainability Grant in 2020 to assist with increased expenses resulting from the pandemic. 
"They provided us with essential supplies and equipment," Simpson said. "Because of that, we were able to focus on state-of-the-art equipment to continue providing outstanding service to our patients." 
The Manor College Dental Health Center serves a need for the community. A third of the patients in the Dental Health Center are elderly, many have fixed incomes and live close to the poverty level. More than 70 percent do not have insurance. The Blue Safety Net Grant from the IBX Foundation makes sure that these patients keep smiling. 
"The Foundation knows how to help the community," Simpson said. "They are committed to health and committed to equal access. They are the equity partner that Manor College needs to better serve our community without compromise."
Read More:
Manor College Named Hunger-Free Campus by Pennsylvania Department of Education
Manor College Enters Partnership with Saint Hubert's, Jefferson Health
More about the Dental Health Center:
Learn more about the Dental Health Center
How Manor College Graduate Battled Rigorous Program to Achieve Her Dreams
Manor College Graduate Finds Family with Life in the Residence Halls
Dental Hygiene Student Receives Manor College's Highest Award