Manor College Named Hunger-Free Campus by Pennsylvania Department of Education
Becoming a PA Hunger-Free Campus means passing a series of criteria from the Commonwealth.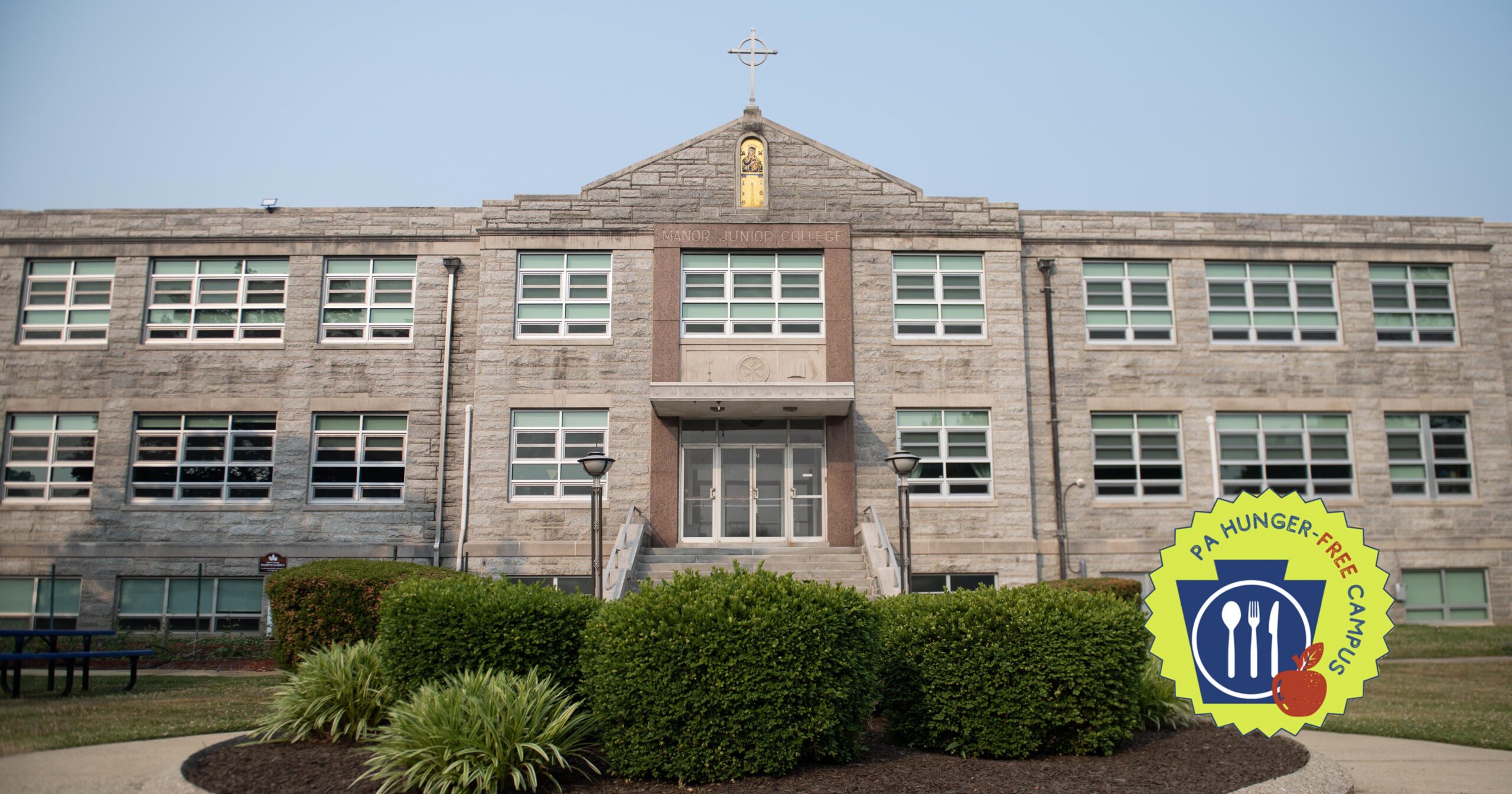 The Pennsylvania Department of Education named Manor College a PA Hunger-Free Campus, joining more than a dozen other institutions statewide in the effort. 
To advance student food security efforts across the state, the Pennsylvania Office of the First Lady and the Department of Education launched the Pennsylvania Hunger-Free Campus initiative. The initiative creates a coalition of colleges and universities focused on addressing hunger and other basic needs for students. 
Institutions receiving the designation must certify that several criteria are met, including directly connecting students to food options like an on-campus food pantry, increasing awareness of Supplemental Nutrition Assistance Program (SNAP) eligibility, and reporting data on student food insecurity. 
Manor College started the Bird Feed, an on-campus food pantry, in September 2017. Manor College's Student Senate made Vice President of Student Affairs Allison Mootz aware about one of the Senate's members living in their car and getting meals from friends.
"This wasn't the first time student homelessness and hunger were noticed and, along with Student Senate members, we decided to do something to help on a broader scale to help students who may not know how to ask or get assistance," Mootz said. "This way, students who were struggling could find the help they needed without needing to ask, which can be difficult."

The Bird Feed has been thriving ever since, thanks to donations from the Manor College community and residents in the Montgomery County community as well. One of the benefits of being named a PA Hunger-Free Campus is additional help to stock the pantry.
"This designation is important for Manor College because being recognized for the work we do to combat student hunger gives us the opportunity to apply for the PA Campus Hunger grant," Mootz said. "By having state support for our pantry and garden, we can effectively help provide food assistance and other support to even more students and their families." 
In the years since the Bird Feed opened, the pantry has grown. A refrigerator now offers cold food and a campus garden for fresh vegetables in the Summer and Fall. 
Students interested in applying for SNAP benefits are asked to contact Dean Mootz at amootz@manor.edu.
Read More:
NBC10's Tracy Davidson to Receive Honorary Degree from Manor College
Meet Manor College's Student Commencement Speakers
An All-American in Two Sports, Manor College Athlete Puts Together Banner Season
Manor College Professor Brings Her Passion for Dentistry to Kenya