Manor College Receives $1.27 Million for Refugee, Immigrant and First-Generation Students
The grant is among the largest the institution has received in its 75-year history.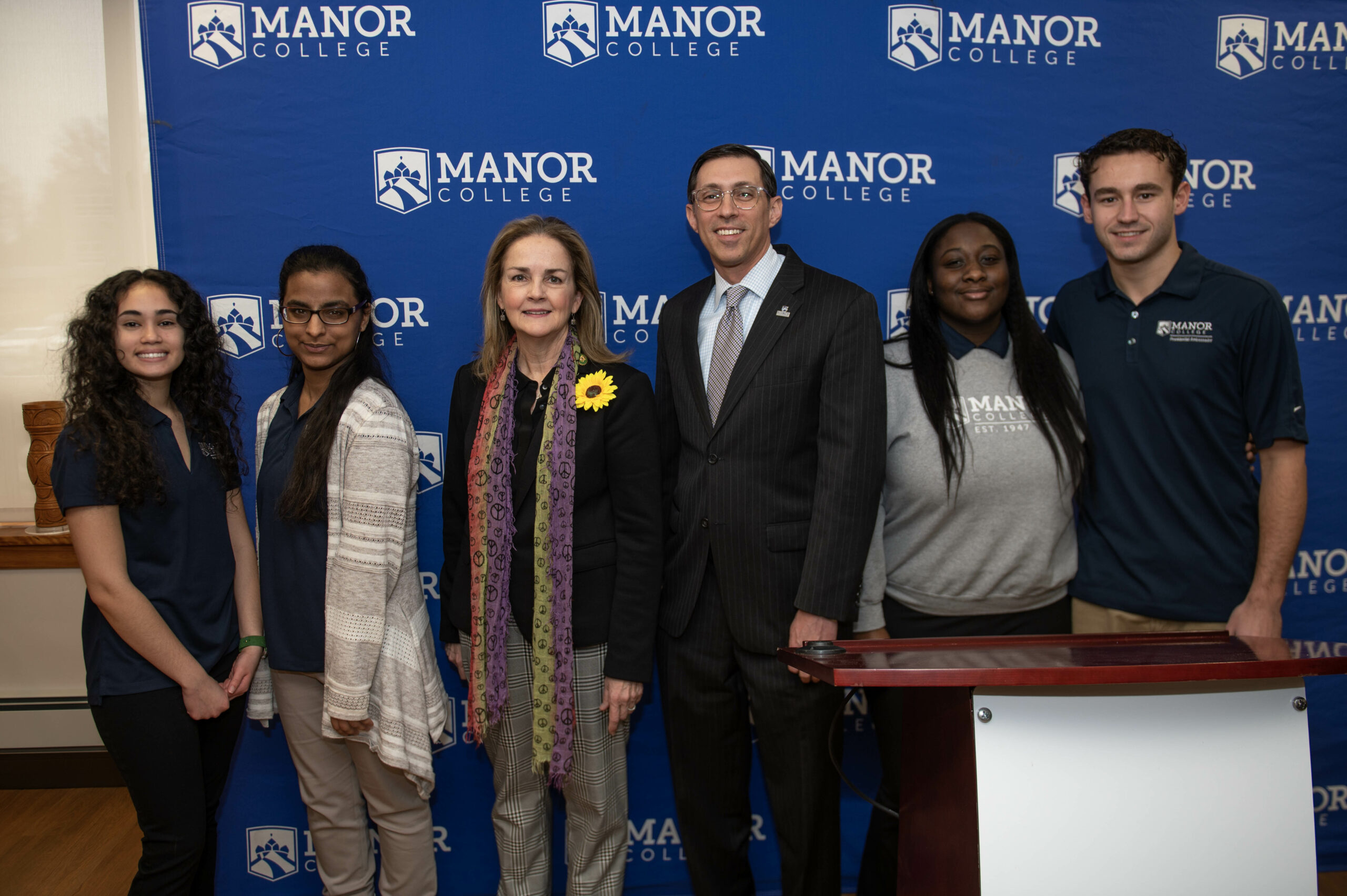 Manor College is proud to announce that the institution received a transformative $1.27 million dollar grant to help refugee, immigrant and first-generation students.
"This is a life-changing gift for our students, for their families and for the community," Dr. Jonathan Peri, President of Manor College, said. "Manor College is a regional leader in helping students improve their socioeconomic status, and this gift will help us change many more lifes."
The grant was secured by Congresswoman Madeleine Dean (PA-04) and will go towards Manor College's Refugee, Immigrant and First-Generation College Student Support Fund. It will help with costs associated with advising, tuition, housing and other essential needs.
"As the United States prepares to receive a record number of refugees from Ukraine and other conflicts worldwide, Manor College is ready to address the vital educational needs of refugee and immigrant students, as well as first-generation college students," Rep. Dean said. "Investments like this – that focus on strong social services, economic growth and community revitalization – will help support students as they claim their education. I look forward to continuing our work to make education more accessible in our region and to strengthen our community."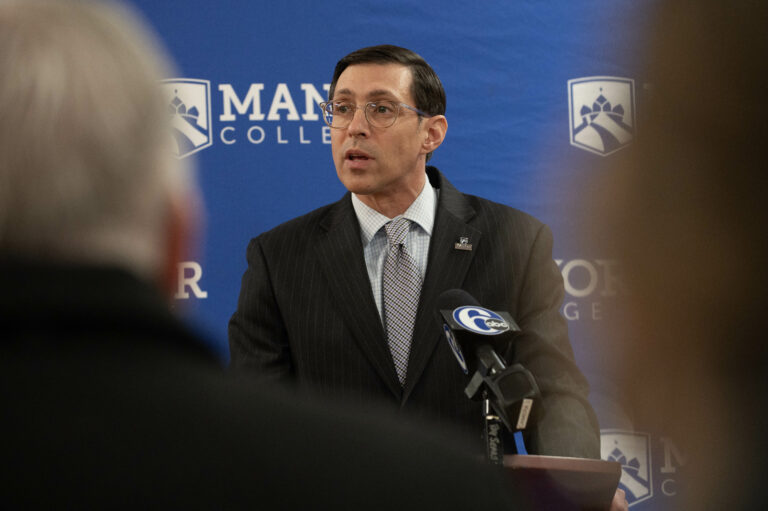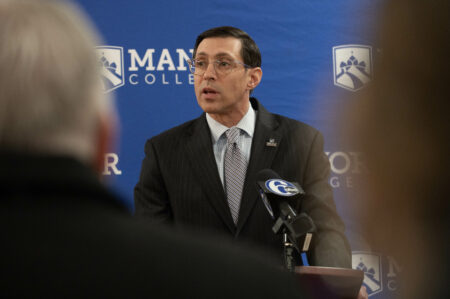 Manor College, located in Jenkintown, was founded by the Ukrainian Sisters of Saint Basil the Great in 1947. The Sisters founded the institution to establish a liberal arts entity that would advance the professional lives of young women and an entity that would provide educational access to fellow members of their religious order. 
Today, Manor College stands as the only higher education institution in North America founded by Ukrainian Sisters. The grant will be among the largest the institution has received in its 75-year history. It is particularly important at Manor College, where a number of refugee and immigrant students make up the student body. Additionally, about 60 percent of Manor College's student body is first-generation college students. 
"This gift is transformative in many ways," Dr. Peri said. "We have an opportunity here to not only help all who are within these groups, but, considering our own Ukrainian history and Ukraine's current challenges, we can help Ukrainian people in ways that match the purpose of the grant and our mission." 
The grant could not be more timely in the light of current global conflicts, especially as the War in Ukraine nears a year in length. 
Manor College has remained at the forefront of supporting Ukraine since the outset of the war. The institution created a website that directed resources for supporting those in Ukraine, Project Resilience, started last Spring, acquires and digitizes materials significant to the cultural value of Ukraine. An ESL program, started in the Fall, currently has more than 230 students, most of whom are Ukrainian. 
Other efforts included a dog wash organized by the institution's veterinary technology program that raised money for animals of Ukraine and fundraising efforts with The Galman Group, a local real estate company, that raised an additional $40,000 in support.
"Wars around the world are creating tragic displacement for many families," Dr. Peri said. "Helping refugees for a better life will be at the heart of this grant. Truly, there are no borders for Congresswoman Dean's philanthropy and for that, we are heartened and grateful." 
How You Can Help: 
Dr. Peri calls who want to see transformative change for people who need the most support to consider helping the college match the generosity of this grant. 
"Congresswoman Dean made an investment in Manor College and in our students," he said. "If this inspires you to make an impact as well, donate to one of our scholarship funds focused on immigrants, refugees or first-generation college students."
The Ukrainian & Global Refugee Scholarship Fund is offered to students escaping conflict in Ukraine. This is open to all full-time students to give them an opportunity to continue their studies and the hope of a brighter future. To donate to the Ukrainian & Global Refugee Scholarship Fund, click here.
Learn More about Manor College:
Manor College Among 200 Organizations Nationally to Support Refugees
Manor College Receives It's On Us Grant for 5th Consecutive Year
Manor College Provides Christmas Cheer for Children
Manor College President Honored with Award from Ukrainian Federation of America
Learn More:
Schedule a visit to Manor College