Philadelphia Woman Finds Calling in Veterinary Medicine
Jocelyn Garcia (Philadelphia High School for Girls) is a Veterinary Technology student at Manor College.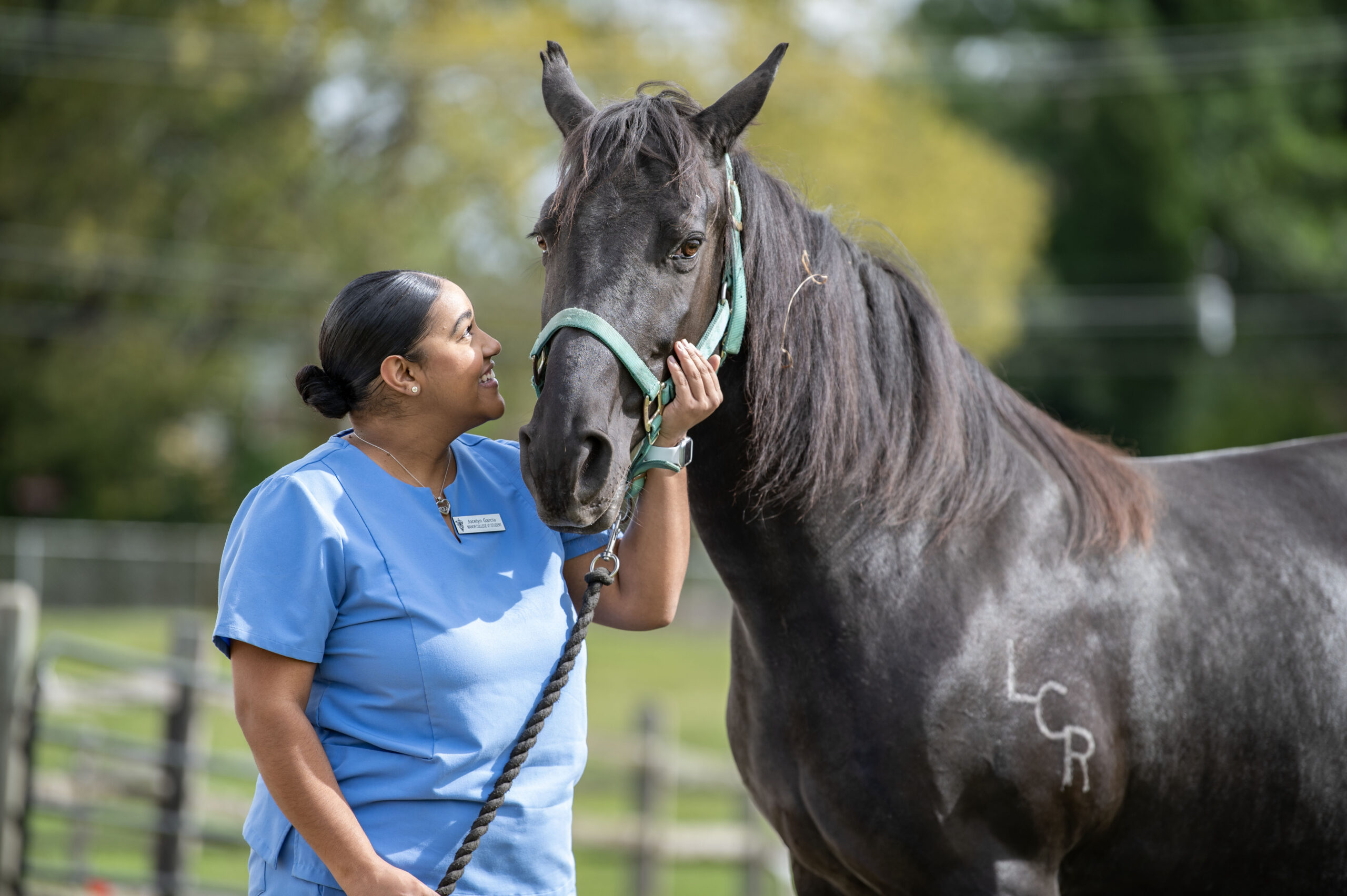 After years of working in a jewelry store, Jocelyn Garcia knew she needed a change. She rose through the ranks and became an assistant store manager at 20 years old. While she achieved success and enjoyed collecting jewelry, Garcia sought for something more.
"I struggled at that point because I didn't know what I was going to do," Garcia said. "At the end of the day, I had to do something I loved and it wouldn't ever feel like work." 
In 2021, Garcia's pitbull/rottweiler mix ate a corn kernel. Knowing that corn kernels are a hazard for a dog's intestinal tract, she rushed Coco to the hospital. Garcia watched as veterinary technicians worked to care for Coco. Quickly, she saw a career in veterinary medicine as something she could fall in love with. 
A month after she took Coco to the hospital, Garcia enrolled in Manor College's Veterinary Technology program. 
"Animals are so helpless and they can't tell us when they get hurt or need help," Garcia said. "The fact that I can expand my knowledge to help animals in that way is amazing." 
Garcia chose Manor College because of its location to her Northeast Philadelphia home. She fell in love with the institution's hands-on approach. In Manor College's on-site surgical suite, she had the opportunity to assist in spay and neuter surgeries. She remembers how her classmates weren't nervous, but excited for their first surgeries.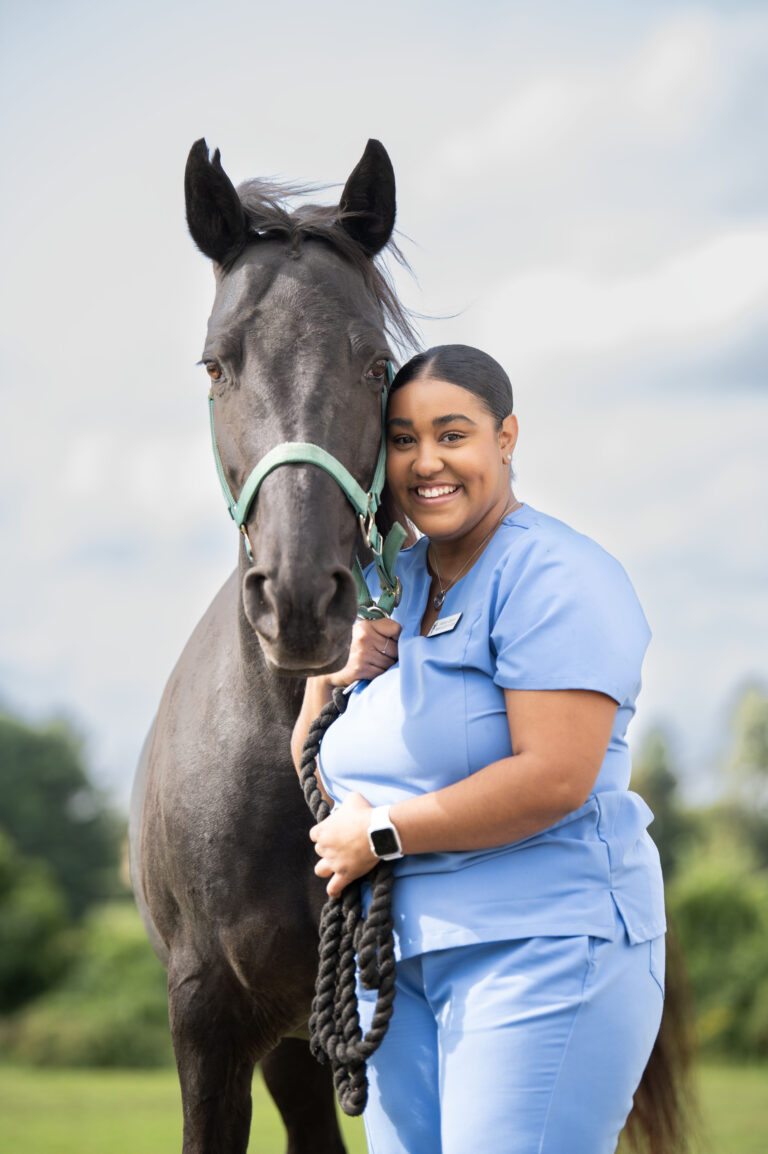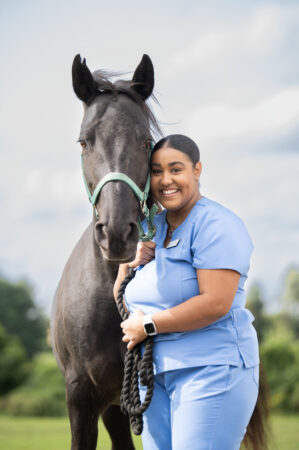 "There's so much body dexterity and position that goes into veterinary medicine," Garcia said. "I know you need to put the books in your head, but the biggest thing about studying veterinary medicine is that if you can't physically do it, it's frustrating."
After earning her Associate's Degree in Veterinary Technology this upcoming May, Garcia plans to pursue a career in animal rights.
"My family could always tell I had that passion since I was the person who couldn't kill a fly," Garcia said. "It stems from my deep belief that all animals need to be treated equally. I want to help with strays in Philadelphia, shelters and animal welfare."
While the Veterinary Technology program hasn't been easy, Garcia credits the community at Manor College for getting her though. Her fellow classmates – the "closest friends of my life" – study together in the Dining Hall and decompress at Student Life activities.
"Manor has so many different ways that you can find a home," Garcia said. "There's this closeness in the community. I love the cafeteria. You'd come from these difficult classes and hang with people – your classmates, your professors and staff members. When you walk around campus, all you see are familiar faces. It gives you the mental break you need to push through."
Read More:
Manor College Receives 'Transformative' Title III Grant
Life Experience Helps Manor College Alum Find Success in College
Philadelphia Woman Draws on Own Experience for a Career in Counseling
Learn More:
Manor College's Veterinary Technology Program
Schedule a visit to Manor College