Manor College Wins ESAC Championship, Dempster Earns 100th Victory as HC
The Blue Jays wait for a potential USCAA National Championship bid in Pittsburgh.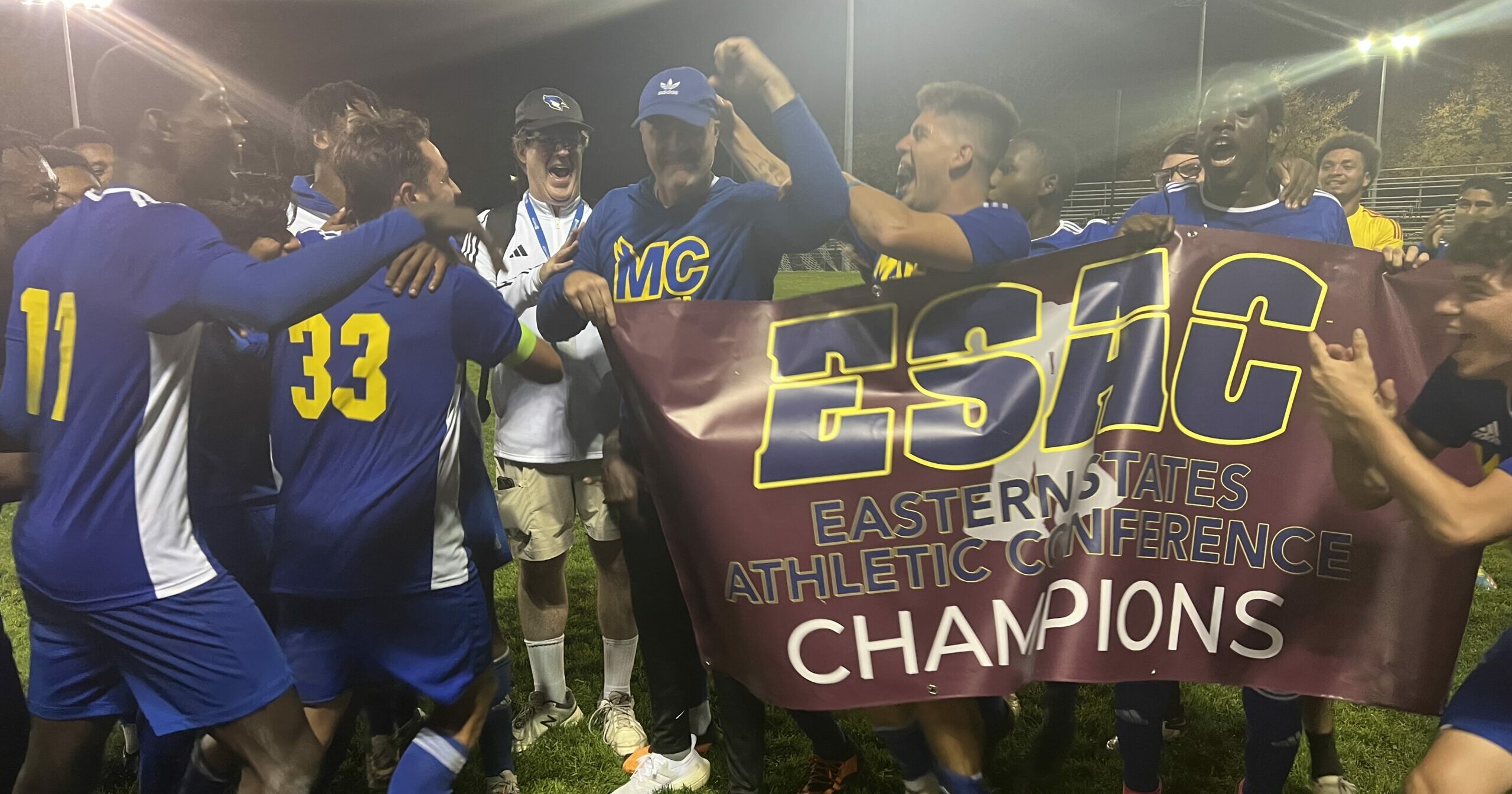 Manor College defeated Central Penn College 4-3 to claim the institution's first Eastern States Athletic Conference (ESAC) Championship on Saturday. 
"What a ride this season has been, and to cap it off by winning the ESAC was amazing," Manor College Head Coach John Dempster said. "I always believed in this team, they just needed to believe in themselves. It all came together in the championship."
Manor College entered the second half down 2-1. With the game tied 3-3 in the final 10 minutes, Manor College forward Eddie Fortescue Jr. headed a corner kick past the Central Penn keeper. The goal was the second of the night for the Blue Jays' captain. 
"We had a really good week at practice, we changed our approach offensively and tweaked some of our set plays," Dempster said. "I felt like if we could replicate what we did at practice, we would be fine." 
Fortescue led the Blue Jays with two goals in the game, giving him 10 on the season. He leads the Blue Jays in goals, points and shots on the year. Freshman Adan Crispin-Morales, had three assists in the game, a career and game high. 
The championship victory on Saturday night was the first conference championship since 2007, and the first postseason victory since 2013. Manor College (7-7-2) now waits for the USCAA to announce the six teams who head to the USCAA National Championship in Pittsburgh. 
Dempster Notches 100th Victory
Saturday's win marked the 100th victory for head coach John Dempster. Dempster, a Manor College alumni, became the head coach of the Blue Jays in 2010.
"(Sports Information Director) Steve Glassman reminded me as we were celebrating at the end of the game, and it was a reminder that none of this is possible without my Lord and savior, Jesus Christ," Dempster said. "For a good part of the season, when something went in our favor, we said that's the Favor of God and it really caught on. After winning the game last Saturday night, it was evident that we had the F.O.G." 
Dempster has been an employee of Manor College for more than 25 years. He currently serves as the institution's Director of Athletics. 
"Manor College has been my other home for more than 25 years," Dempster said. "To win it as a player and now a coach is a dream come true."
Read More:
An All-American in Two Sports, Manor College Athlete Puts Together Banner Season
Louisiana Native Returns to Soccer Pitch after Major Injury
Learn More:
Manor College's Veterinary Technology Program
Schedule a visit to Manor College