New Club at Manor College to Increase Mental Health Awareness
The Mental Health Club meets Fridays at 12:30 p.m. Members stress it's open to anyone at any part of their mental health journey.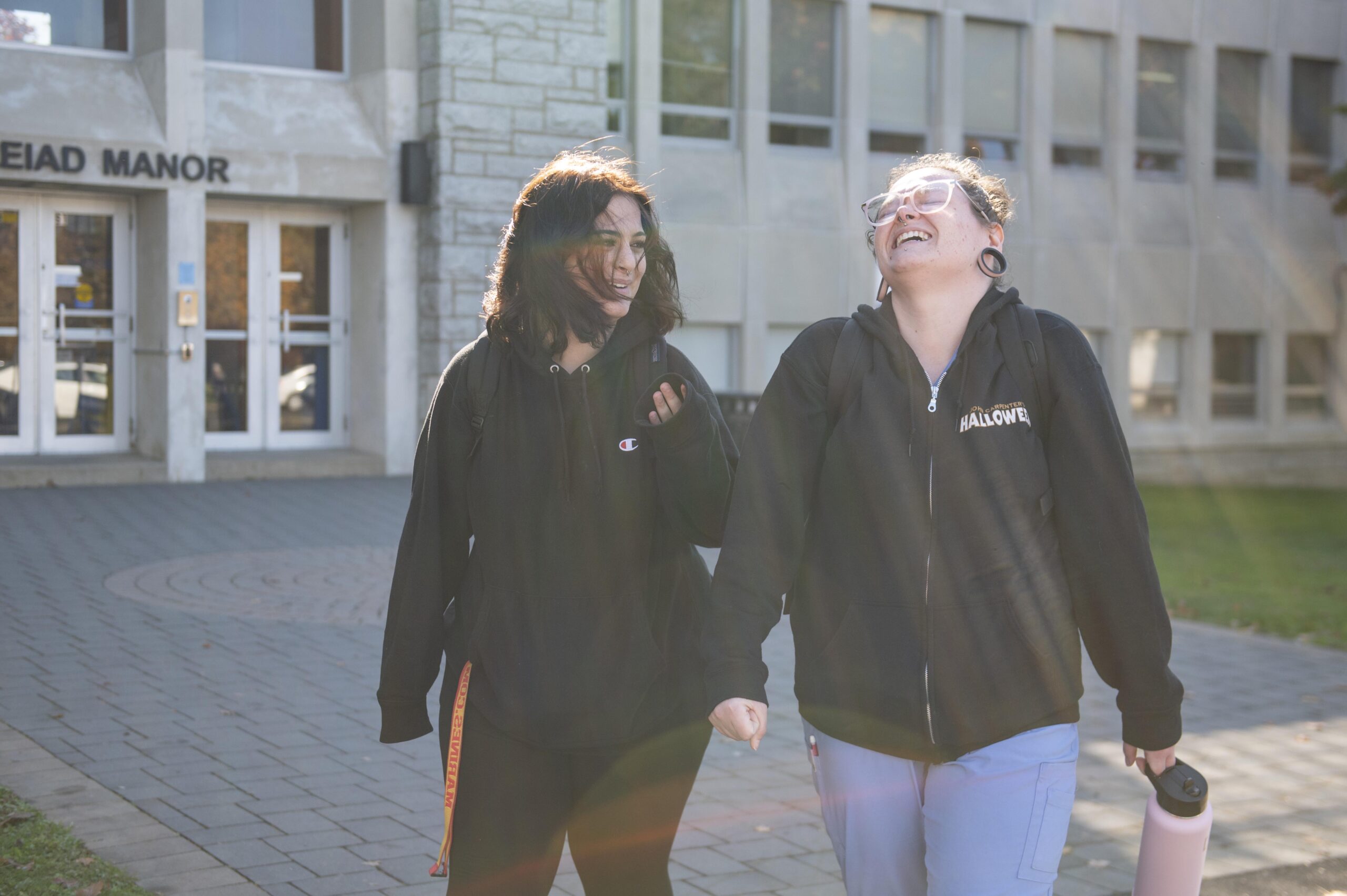 Achieving good mental health is a continual journey – even when you're happy and the events surrounding your life are good, talking to others about your mental health is important. 
"It takes a lot of courage to go and get help," said Zoe Nomer, a first-year at Manor College. "There are so many times I can look back and realize I was not OK and wish I called someone." 
Nomer recalled how, during her junior year of high school, depression sunk in and her grades slipped. 
"I didn't purposely drop out," she said, "I just didn't want to show up." 
When the COVID pandemic emerged later that year, Nomer got the help she needed. The social pressures of high school were gone in a virtual setting. She focused on her classes, rose her grades, graduated high school and enrolled in college. 
"I had the opportunity to prove to myself that I could do more," Nomer said. "I had such high potential and could reach it if I could dig myself out." 
***
Brittany Sanderson found the COVID pandemic had an opposite effect on their mental health. Sanderson was enrolled in the veterinary technology program at Manor College, but when classes became virtual, Sanderson's mental health slipped and they struggled through the coursework. Sanderson eventually dropped out. 
"I saw myself as a failure," Sanderson said. 
During the time off, Sanderson sought help. They realized that their body and brain needed a break. With some time away, Sanderson returned to the veterinary technology program for the Fall 2021 semester. 
When they came back, Sanderson remembered the support they received from the program's director, Dr. Stephanie Marks. 
"I call her my school mom," Sanderson laughed. 
Whether it was checking in on grades, making sure if Sanderson is OK when they were absent or just to say hello, Dr. Marks maintained her backing of Sanderson throughout the process. 
"She's been my biggest supporter of me taking that time," Sanderson said. "She checks in on me periodically and I can't thank her enough for that." 
*** 
Nomer and Sanderson eventually met through Manor College's Mental Health Club. The club, started earlier this year, has become a form of group support, with as many as a dozen students sharing their journeys in the mental health process. 
"I emailed (Dean of Student Affairs) Allison Mootz at the beginning of the year that I wanted to start a club," Nomer said. "I didn't have the courage to start it in high school, but when I got to Manor, it was a chance to do something new." 
Sanderson added, "As soon as I heard about it, I wanted to join and be a leader in the club. I've been struggling with my mental health issues and I wanted to share those experiences not just to vent, but to help people. You never know what you'll say that can help that person." 
The pair say the goal of the club is to break the stigma surrounding mental health.
"A lot of things portray being mentally ill in a bad light – the image of a person in the corner rocking back and forth in a chair or going to hurt someone else," Nomer said. "We want people to know it's OK to not be OK." 
They believe the club is a place for anyone at any step of their mental health journey.
"Everyone goes through something, whether it's 'I did badly on my test' or 'my grandmother just died,'" Sanderson said. "It's important to come together and be with each other."
More on Mental Health at Manor College
Learn more about our counseling services
Read Campus Philly's Mental Health Resource Guide
Read Manor College's Student Support Resource Guide
Read More
Former Manor College Student Starts Etsy Career Journey in Hair Care
Living in Manor's Backyard, Alum Grateful for Chance to Grow
Inspired by Experience, Manor College Alum Serving as ICU Nurse
Caregiver Turns Legacy of Helpfulness into Career Path
Learn More
Schedule a visit to Manor College