Former Manor College Student Starting Etsy Career Journey in Hair Care
Nicole Swaayze (Abraham Lincoln High School/Philadelphia) started her own business, Amazingly Natural Hair Care, in 2016.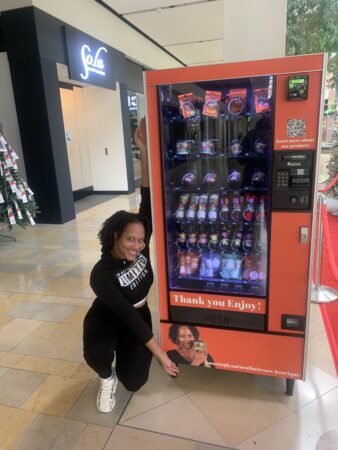 Working with ethnic hair is a science, Nicole Swaayze says. Everyone's hair is so different that it takes trial and error to figure out which products work best. Even with numerous products on the market, Swaayze couldn't find anything that worked best for hers.
"When I was starting to try and take better care of my hair, I was overwhelmed," Swaayze said. "I kept putting on the wrong products and it made my hair even tougher to manage."
Swaayze took matters into her own hands. She began researching natural solutions to what should and shouldn't go in your hair.
"Our hair needs moisture," Swaayze said. "It's like a plant. It depends on what type of hair texture your hair is, some might need more than others and different curl patterns do different things."
After some trial and error, Swaayze found the perfect blend. She noticed that not only was her hair more manageable, other people were taking notice.
"When I started to get my hair together and more manageable, I had conversations with strangers who would walk up to me and say, 'Your hair is so nice. What did you do?'" Swaayze said. "My mom would say, 'this is a good product' and got me motivated to start my own business." 
***
In 2016, Swaayze, a former student at Manor College, started Amazingly Natural Hair Care as an Etsy shop. Sales went so well that she quit her full-time job working in behavioral health in 2019. She opened a small shop in Philadelphia later that year. 
In total, her shop features 30 different products, ranging from hair growth oil and deep conditioner to hair rings, detangling combs and kids hair ties. The products utilize natural ingredients like mango and shea butter. 
Although the pandemic forced the closure of Swaayze's physical store, she persevered by taking her business online and through a vending machine that was in Plymouth Meeting Mall. She has big goals – to be successful enough to have a distributor and warehouse for her products.
"Hair care products for ethnic hair are something that really is missing in our market," Swaayze said. "I do see some starting pop up on shelves, but I want mine to be up there too."
***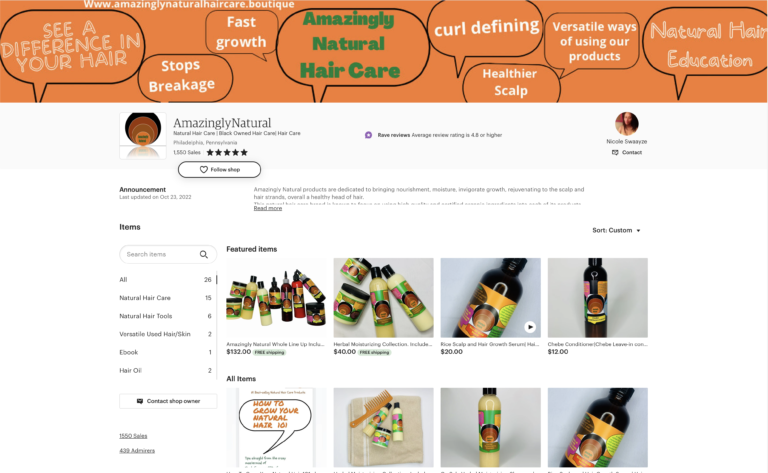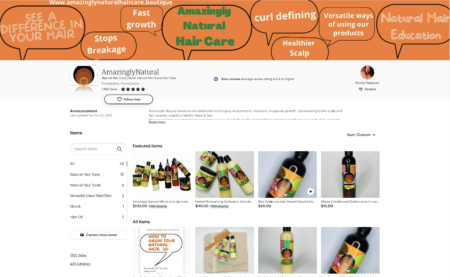 Swaayze attended Manor College from 2008-2009. She attended a larger institution after graduating from Abraham Lincoln High School in Philadelphia, but felt lost in the crowd. 
"Manor College was more personal to me," Swaayze said. "It's small, so everybody knows everybody and can help you get where you need to be. I met some cool people there – many I still talk to this day." 
Swaayze credits Manor College with setting her up for future success. 
"Manor gave me the confidence to step into young adulthood," she said. "You're able to get the help you need while shouldering new responsibility in life. I will always love Manor College."
Read More
Living in Manor's Backyard, Alum Grateful for Chance to Grow
"Prometheus" and the Manor Junior College Girls Choir
Inspired by Experience, Manor College Alum Serving as ICU Nurse
Caregiver Turns Legacy of Helpfulness into Career Path
Learn More
Schedule a visit to Manor College