Philadelphia Native Hopes to Help Children with Manor College Degree
Rashanah Riley (W.B. Saul Agricultural High School/Philadelphia) graduated on May 12 with her Bachelor's Degree in Criminal Justice.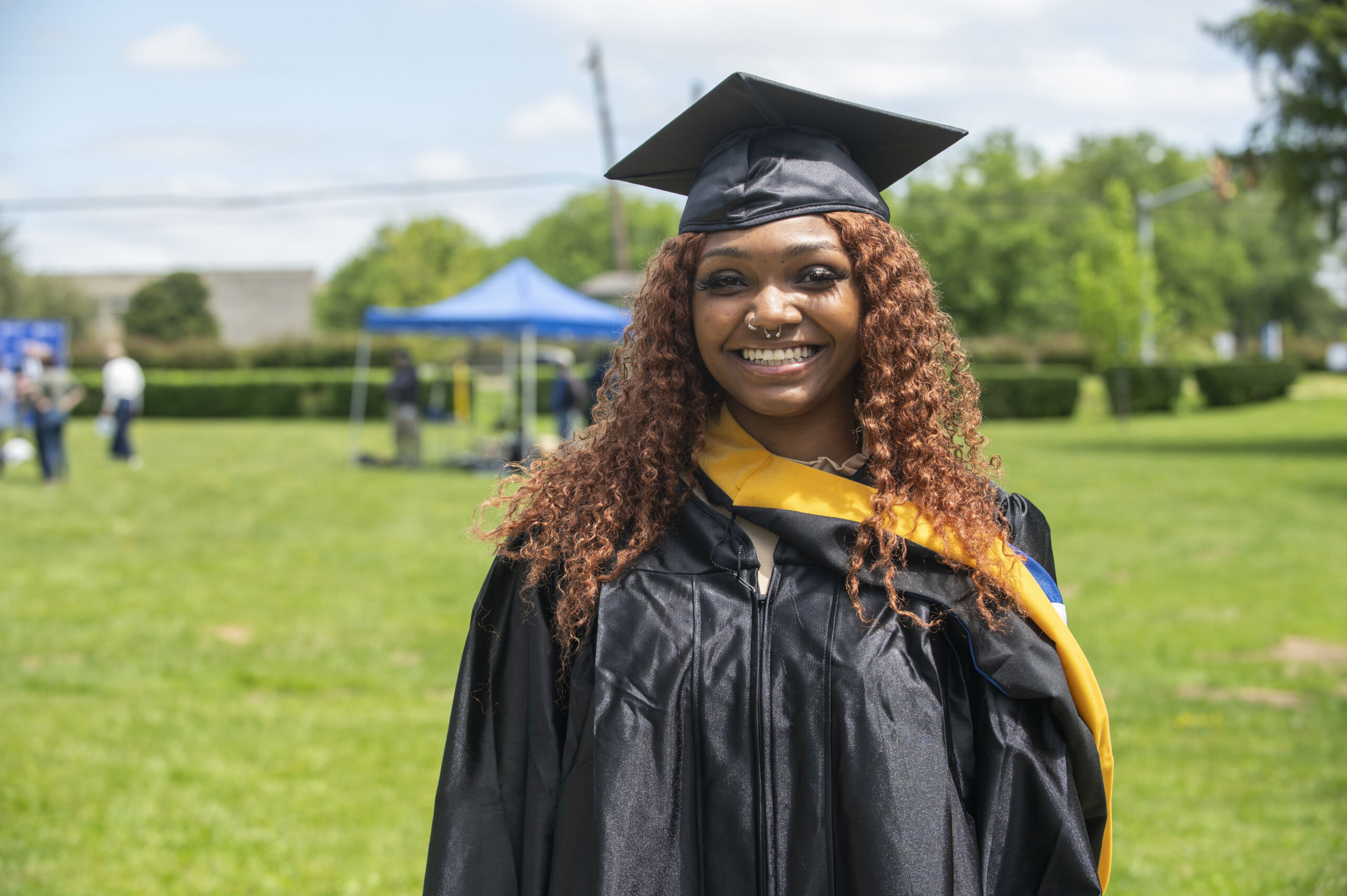 It was late in the evening and Rashanah Riley had a panic attack. Her religion project was due and she struggled to put it all together. 
In a panic, she emailed Professor Mary Sims. Sims happened to be Riley's advisor, but serves as the Director of the Legal Studies Program at Manor College. 
Even though it was late and Sims wasn't a religion professor, she jumped on a Zoom call and walked Riley through the project. Riley calmed down, thought straight and completed the project. 
"She has her own personal life, but I could email her at 8 p.m. and I never felt like I was bothering her," Riley said about Sims. "I felt deep down that she wanted me to succeed. Her being there for me gave me the confidence to get through any issues I had." 
***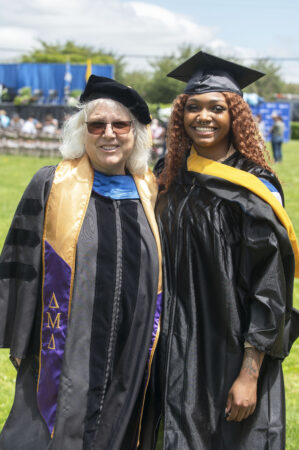 With help from Sims and other professors at Manor College, Riley graduated with her Bachelor's Degree in Criminal Justice on May 12.
She came to Manor College after hearing about the school from her guidance counselors. She wanted to stay local and became attracted to Manor's small class sizes. 
"When your last name starts with 'R', you're in the back of the classroom a lot," Riley said. "I never got hands-on work with the teacher. At Manor, I thought, 'this is great' and every question I had was answered." 
Riley enrolled in Manor with the hope of heading into humane law. Two classes at Manor College dealing with children changed her perspective. 
"I want to work with children and victims," Riley said. "I know a lot of people that have been abused and I want to be a personal help for them." 
***
Her advice for Manor College students would be to open up, get involved and build a connection with their professors.
"You're going to have a lot of friendships because it's such a local and small college that they won't let you be shy," Riley said. "The teachers are very open and definitely helpful to everyone, regardless of what year you're in. Just put your head down and keep going. The professors are here to help you succeed."
Riley heeded her own advice. She got involved in her community, working in health services at a treatment center for senior citizens. Riley has organized clothing drives and is dedicated to helping the environment. 
During her time at Manor, she became a Mother Josaphat Award nominee. The award is the highest honor given for students by the institution.
"Manor College taught me to have confidence in myself," Riley said. "Everyone there is concerned about your success. When I'd ask for help, professors gave me the reassurance needed to get through the project. Sometimes, those words were all I needed to take me to the next level."
More Graduate Stories: 
Read more:
Dr. Robert Orsher named Manor College 2022 Commencement Speaker
Meet the Manor College 2022 Commencement Student Speakers
Six Photo-Friendly Spots on Campus for Manor College Graduates
Learn more:
Schedule a visit to Manor College