Manor College Announces Spring 2022 Dean's List
The students listed earned a 3.5 GPA or higher and earned a minimum of 12 credits during the semester.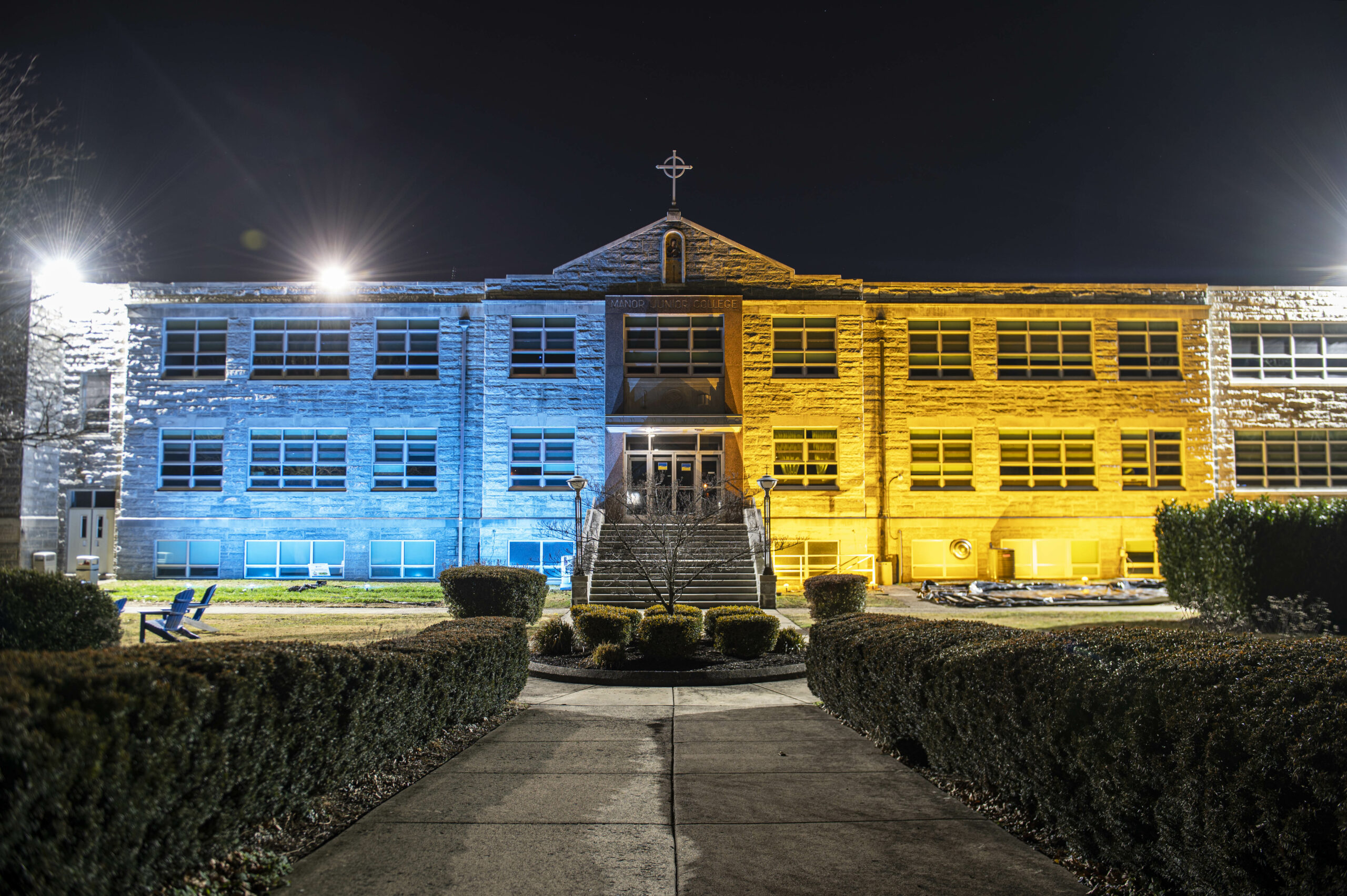 Manor College is proud to announce the students who made the Dean's List for the Spring 2022 Semester. 
In order to make the Dean's List, a student at Manor must carry a minimum of 12 academic credits per semester. They must be full-time and earn a minimum of 12 credits with a semester GPA of 3.5 or higher to be eligible. 
The full list of students on the Spring '22 Dean's List include:
Ayobami Adejumo, Computer and Information Systems (Philadelphia)
Kelcie Allen, Veterinary Technology (Jamison, Pa.)
Alexis Alsevido, Criminal Justice (North Wales, Pa.)
Raphael Ayeni, Psychology (Philadelphia)
Amariah Bashir, General Business – Business Administration (Philadelphia)
Andrew Bent, Pre-Science (Philadelphia)
Amira Bsharat, Pre-Nursing (Philadelphia)
Haleigh Bursack, Pre-Nursing (Warminster)
Anthony Caristo, Criminal Justice Administration (Abington)
Cameron Clark, Marketing (Philadelphia)
Ian Crawford, Public Policy (Philadelphia)
Noelle Cruz, Liberal Arts (Hamlin)
Kader Dembele, Computer and Information Systems (Philadelphia)
Kimone Asharie Dioum, Health Care Administration (Yeadon)
Jocelyn DiPinto, Allied Health Science (Philadelphia)
Keith Donofrio, Business Analytics – Business Administration (Philadelphia)
Margherita D'Ottavi, Veterinary Technology (Wynnewood)
Iyad Eiyadeh, Pre-Nursing (Bensalem)
Sugel Fernandez Ortega, Pre-Science (Philadelphia)
Kaylyn Flanagan, Public Policy (Philadelphia)
Edward Fortescue Jr., Sport and Recreational Management (Blue Bell)
Aikeera Fuller, Psychology (Philadelphia)
Gina Gantz, Child Development – Education (Philadelphia)
Berdinah Georges, Pre-Nursing (Philadelphia)
Victoria Gerstle, Allied Health Science (Philadelphia)
Damaris Gonzalez, Veterinary Technology (Philadelphia)
Alexus Gordon, Dental Hygiene (Levittown)
Kylia Gray, Veterinary Technology (Philadelphia)
Kareem Haines, Computer and Information Systems (Philadelphia)
Lily Hart, DE-NOD (Philadelphia)
Samantha Hawe, Interdisciplinary: Math, Science, Engineering (Southampton)
Sarah Herbert, Health Care Administration (Philadelphia)
Sierra Holland, General Business – Business Administration (Las Vegas)
Jimmy Huynh, Expanded Functions Dental Assisting (Elkins Park)
Maria Iannacone, Veterinary Technology (Philadelphia)
Ledny Joseph, Computer and Information Systems (Elkins Park)
Lilianna Judge, Veterinary Technology (Levittown)
Abigail Keck, Veterinary Technology (Philadelphia)
Madalyn Kerr, Liberal Arts (Elkins Park)
Kimberly Klepesky, General Business – Business Administration (Philadelphia)
Malissa Kline, Pre-Science (Elkins Park)
Sarah Koppenhaver, Dental Hygiene (York, Pa.)
Daria Kozhanova, Allied Health Science (Philadelphia)
Aracely Lebron, Allied Health Science (Philadelphia)
Kristina Liebig, Child Care Administration (Philadelphia)
Victoria Loftlin, Public Policy (Philadelphia)
Hayden Lumadue, Computer and Information Systems (Hatboro)
Cassie Lynch, Veterinary Technology (Jenkintown)
Bria Mack, Veterinary Technology (Philadelphia)
Beighley Majewski, Child Care Administration (Philadelphia)
Becca McCue, Expanded Functions Dental Assisting (Philadelphia)
Aubrey McGauley, DE-NOD (Philadelphia)
Riley McGowan, Criminal Justice (Philadelphia)
Neysha Medina, Allied Health Science (Philadelphia)
Kiera Mellinger, Veterinary Technology (Hatfield)
Vladislava Melnichuk, Computer and Information Systems (Philadelphia)
Gisselle Mendiola, Dental Hygiene (Bristol, Pa.)
Madison Messick, Veterinary Technology (Kintnersville, Pa.)
Kaydence Mooney, DE-NOD (Philadelphia)
Reilly Nahill, Veterinary Technology (Vorhees, NJ)
Bruna Nascimento, Liberal Studies – Pre-Law (Philadelphia)
Jonathan Nemo, Healthcare Management-Business Administration (Philadelphia)
Mary Nguyen, Allied Health Science, (Philadelphia)
Kristy Nimchuk, Early Childhood Education (Philadelphia)
Rafieli Nunez, Health Services (Philadelphia)
Kiana Oquendo, General Management – Business Administration (Philadelphia)
Gladys Padilla, General Business – Business Administration (Philadelphia)
Alexis Palacio, Dental Hygiene (Philadelphia)
Carlos Pena-Jimenez, Pre-Nursing (Philadelphia)
Zoma Qurashi, Health Services (Philadelphia)
Alexandra Raglan, Child Development (Langhorne, Pa.)
Hailey Ramirez, Criminal Justice Administration (Philadelphia)
Kaitlyn Rampone, Pre-Nursing (Lafayette Hill)
Rosemary Rathod, Pre-Nursing (Philadelphia)
Rachael Redles, Veterinary Technology (Coopersburg, Pa.)
Katherine Reithmeier, Veterinary Technology (Philadelphia)
Brooke Robertson, Liberal Arts (Jamison, Pa.)
Yenitzia Rodriquez, Criminal Justice Administration (Philadelphia)
Liana Savchak, Pre-Science (Feasterville-Trevose)
Maurice Skipper, Criminal Justice Administration (Philadelphia)
Brooke Strassle, Child Development (Jenkintown)
Anastasiia Sumin, Dental Hygiene (Horsham)
Jessica Taylor, Pre-Science (Philadelphia)
Coralis Tejada, Allied Health Science (Hazleton, Pa.)
Franklin Than, Liberal Arts (Philadelphia)
Alexa Thompson, Pre-Nursing (Philadelphia)
Lacey Thompson, Dental Hygiene (Philadelphia)
Danielle Traynor, Veterinary Practice Management (Warminster, Pa.)
Danielle Vera, Juvenile Justice (Elkins Park)
Angela Wong, Expanded Functions Dental Assisting (Philadelphia)
Thomasine Woods, General Business – Business Administration (Philadelphia)
Jeffrey Yoxheimer, Criminal Justice Administration (Philadelphia)
Alexandra Zdorow, Pre-Science (Philadelphia)
Read More:
Manor College Graduate Proves Patience is Key to Degree
Manor College 75 | The Blue Jays' Best Shooter
Manor College Graduation Through the Years
Manor College's First All-American Reflect on His Time on Campus
Learn more:
Schedule a visit to Manor College