Mother-Daughter Alums Find Comfortable Environment at Manor College
Mary Jo '15 and Emily Bell '22 say the flexibility and supportive environment at Manor College set them up for success.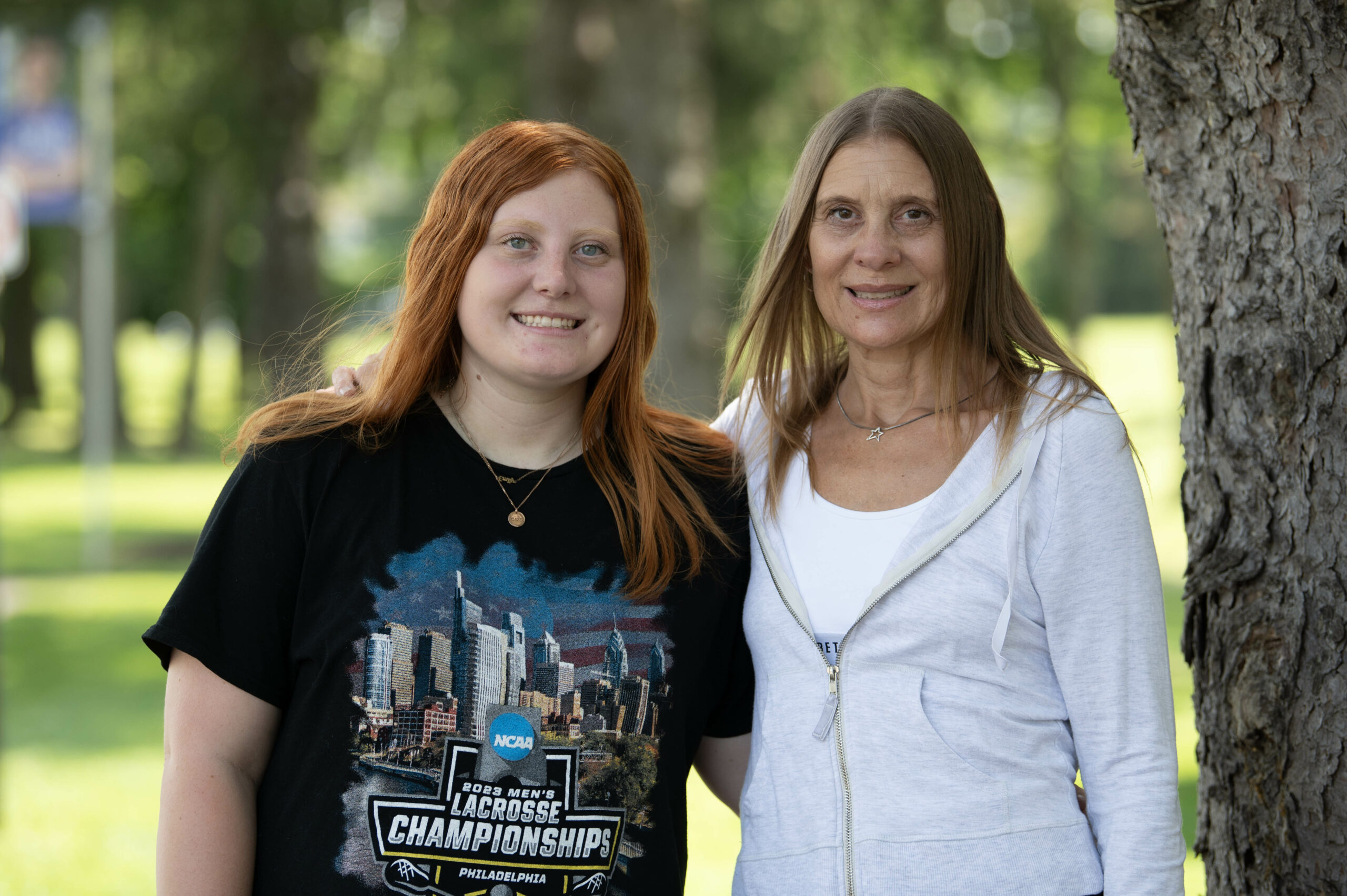 Mary Jo Bell '15 stepped away from her career as a paralegal to be a stay-at-home mother. When she tried to return to the workforce, Mary Jo Bell encountered a changed environment.
"When I was a paralegal, we had everything printed and signed. When I returned, everything became digital," Mary Jo Bell said. "I felt like I was getting lowballed on job offers because my experience wasn't recent."
She knew returning to school and updating her credentials was the only option. She explored getting a Master's Degree, but the financial debt loomed too large. Then, she heard about Manor College while looking for paralegal certificate programs. 
"I fell upon Manor because it happened to be close to a club I worked at," Mary Jo Bell said.
Mary Jo Bell discovered that being an adult student never made her feel out of place at Manor College.
"As a mother, I had other obligations, but it became easy to fit schoolwork into your life at Manor," Mary Jo Bell said. "They still expected things from you, but they made it so it was workable to be successful and have time to do work." 
A few years later, Mary Jo Bell's daughter, Emily Bell, enrolled in Manor College. She considered another institution but the pandemic made her seek a college closer to her Abington home.
"With COVID, it wasn't financially viable to live away," Emily Bell '22 said. 
Emily, too, found ease with scheduling her classes around her job at a local YMCA. She played soccer while earning her Associate's Degree in Early Childhood Education. 
"My professors and I, we talked and emailed all the time," Emily Bell said. "I knew I could go to tutoring services with Elinore (Leonards) for any classes I had."
Mary Jo Bell agreed, saying, "There was always someone available to help. Everyone was always accessible. When my daughter had a 101 degree temperature, they worked with you to make sure everything got done." 
Manor provided the family a positive encouragement needed to complete their college journeys.
"I'd recommend Manor to anyone because of the environment," Emily Bell said. "The professors, the staff, everybody. They all believe in you."
Mary Jo Bell added, "It gives you this assurance that you can graduate. The environment was always welcoming."
Learn More
Learn about our Criminal Justice program
Learn More
Manor College Receives IBX Foundation Blue Safety Net Grant
Manor College's Practical Nursing Program Ready to Aid in Nursing Shortage
Manor College Named Hunger-Free Campus by Pa. Department of Education