Manor College holds 15th Ukraine Dialogue
The program sought to support Ukraine's service members and veterans.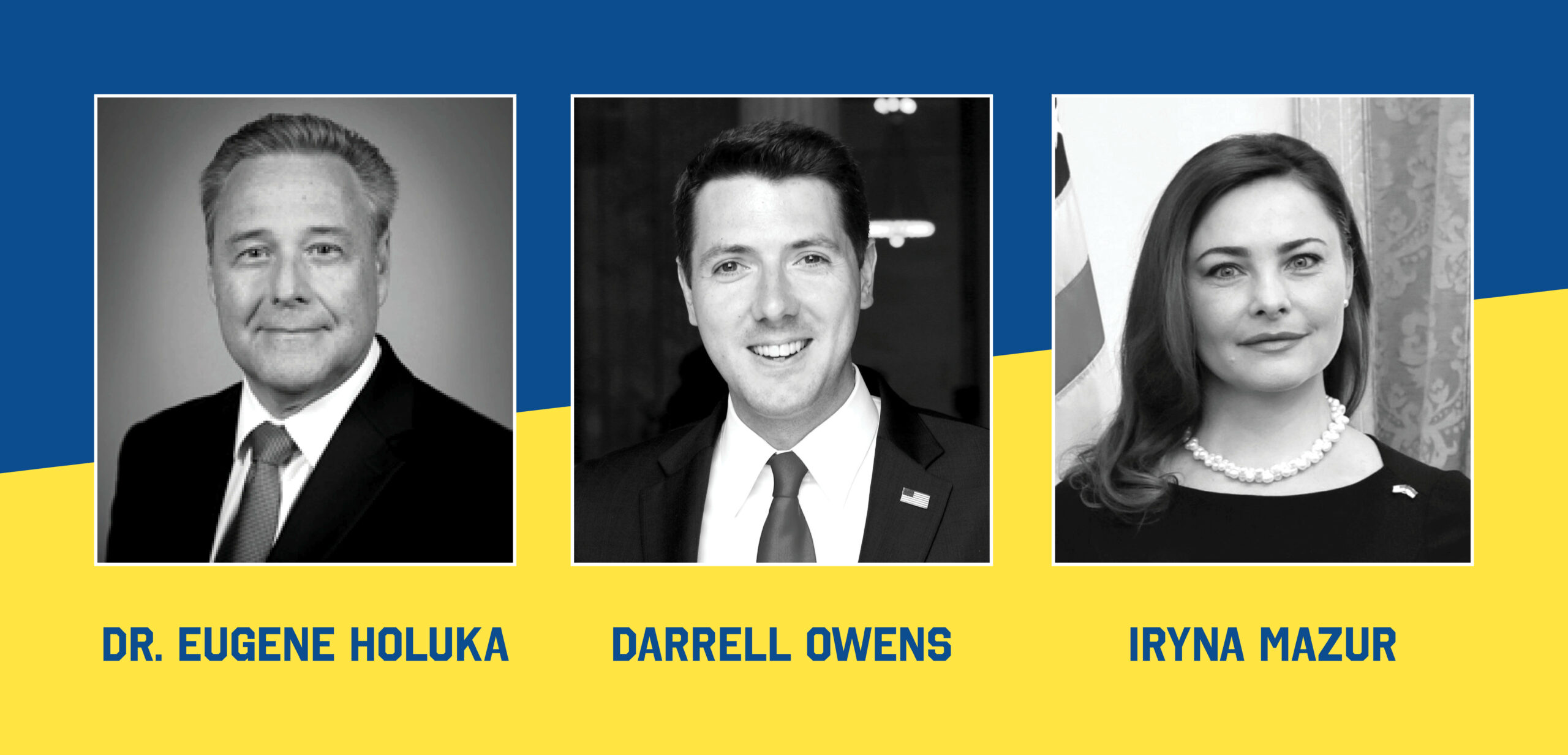 Manor College held its 15th Ukraine Dialogue on October 26. The program's topic was Supporting Ukraine's Service Members and Veterans. 
"People are forgetting that a war is going on," Dr. Eugene Holuka, an active physician who assists Ukrainians engaged in the war, said. "I try to remind people that the war continues. We need to be focused and diligent. As the months go on, the weather will get worse. All help is needed." 
Dr. Holuka was joined by Darrell Owens, the former National Security Advisor to United States Senator Pat Toomey and current Director of Government Relations for America's Warrior Partnership. The group is a national nonprofit that works to prevent veteran suicide with Ukrainian veterans.
"Ukraine, right now, is at a crossroads," Owens said. "Its aspirations for a stable future deserves our respect and support." 
Owens believes that when Ukraine gets a chance to rebuild, lessons can be learned from the United States to help veterans.
"They should use a decentralized system to support veterans," Owens said. "Many resources are already in place locally. Use that system. Let veterans choose their own care. Decentralize the health care needed afterward."
The program was moderated by the Honorary Consulate of Ukraine in Philadelphia, Iryna Mazur. She called the veterans "heroes" and believes, "we need to support not only their physical injuries, but their psychological health as well. Not only the veterans but their families as well." 
All three agreed on the best way to help veterans. 
"The best way to help veterans is to end the war," Mazur said. "It is about ensuring that Ukraine is supported so it can win." 
Manor College's Ukraine Dialogue is presented by the Ukrainian Selfreliance Federal Credit Union.
Read More:
Manor College Receives 'Transformative' Title III Grant
Life Experience Helps Manor College Alum Find Success in College
Philadelphia Woman Draws on Own Experience for a Career in Counseling
Learn More:
Manor College's Veterinary Technology Program
Schedule a visit to Manor College