Manor College 75 | Rimmon Greenidge '03 Finds Career Path at Manor College
Rimmon Greenidge '03 is the System Director for MainLine Health Imaging in Bryn Mawr. He credits Manor with giving him a foundation in the healthcare field.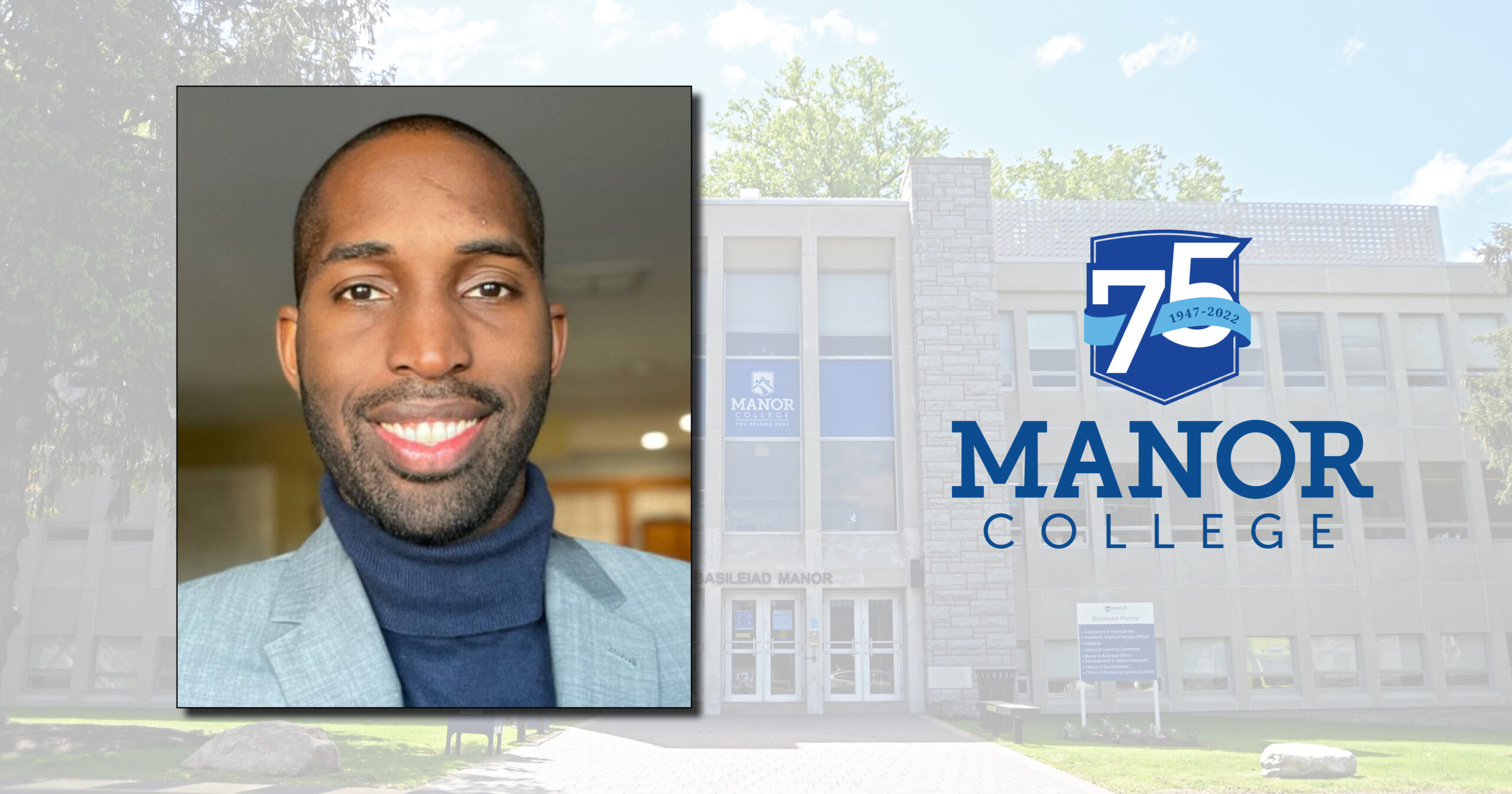 By Xavier Delgado
Rimmon Greenridge '03 shares a similar experience to current Manor students who want to attend an institution where a "smaller, family-feeling" culture is established.
Greenridge grew up in Barbados and came to Manor College in 2001 at the age of 17. His sister, who moved to the United States before he did, advised him to attend Manor based on his desire for a smaller institution with more interaction with professors. 
Greenridge instantly fell in love with the institution. It gave him that same exact feeling that many other Manor students – the "You Belong Here" feeling. 
While at Manor, Greenridge wanted to connect more with the school in which he then became a walk-on freshman on the Men's Basketball team, playing just two years during his time at Manor. 
He chose the medical field because, "when it came down to what I would study, my family and I decided it would be best that I study whichever has the best trajectory and that was health care".
Since graduating from Manor, Greenidge earned his bachelor's and Masters' degrees from Thomas Jefferson University. He became the System Director for MainLine Health Imaging in Bryn Mawr last July. Prior to that, he served as an assistant professor working in the Medical Imaging and Radiation Sciences at Thomas Jefferson University for 10 years.
"Manor College allowed me to mature and grow," Greenridge said. "Being at Manor allowed me to have time to myself, which was important to make my family proud after all that they have done to get me here".
Read More 75th Stories:
'Bambi' Dearolf Recalls Life on Campus
50 Years Later, Alum Reflects on the Foundation Built at Manor College
Manor College's First All-American Reflects on His Time on Campus
Learn more:
Schedule a visit to Manor College