Truist Financial donates $1,000 to Manor College Bird Feed
The donations will go towards stocking a new refrigerator with new offerings for those in need.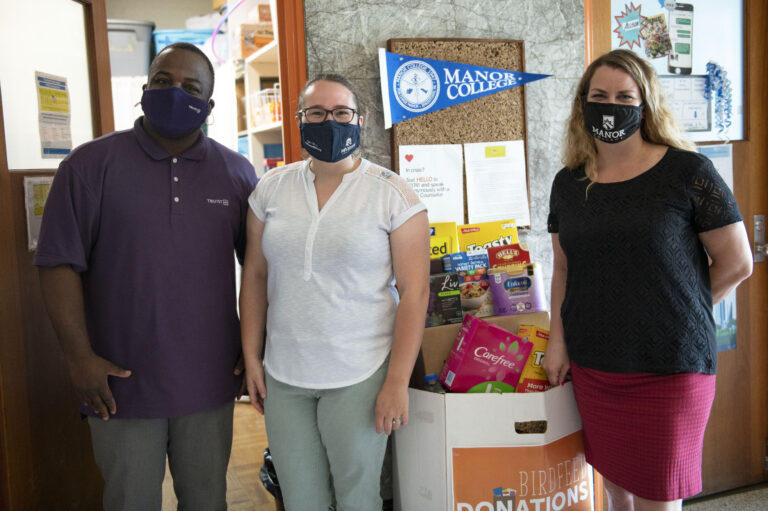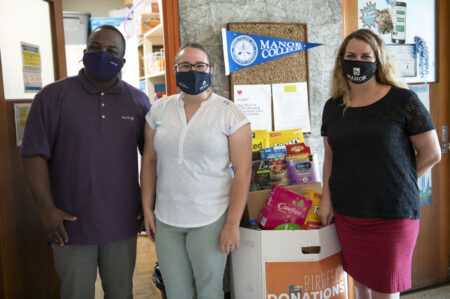 Manor College's food pantry received a generous $1,000 donation from Truist Financial on Wednesday. 
The food pantry, known as the Bird Feed and located on the second floor of Mother of Perpetual Help Hall, is meant to meet the immediate needs of Manor College's students and their families. 
The recommendation for the donation came from Truist's Seyi Olagunju, Professional and University Banking Consultant, and Lana-Key Henry-White, Branch Leader. 
"Our goal is to build communities and we love finding opportunities to give back," Olagunju said. "The Bird Feed lines up perfect with our mission and we're super excited to be able to help out."
The donation will go towards stocking a new refrigerator in the feed with produce, grab-and-go items like yogurts and frozen meals. 
"This will allow us to expand our offerings with a wider variety of meals and to provide some healthier options to our students," Ali Mootz, Manor College Vice President of Student Affairs, said. "There's so many community organizations looking to help out our mission and we're incredibly thankful to Truist for their donation." 
To find out more information about the Bird Feed, click here. 
More Manor College News