Despite Power Outage, Manor College Cuts Ribbon on Nevels Hall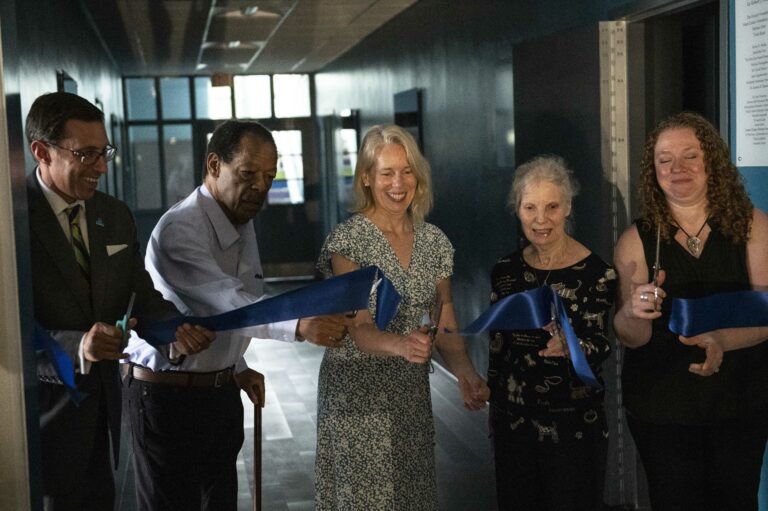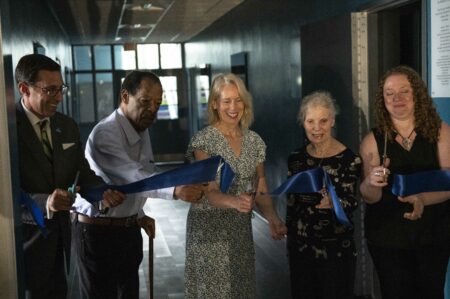 JENKINTOWN — Manor College cut the ribbon Wednesday on its new Veterinary Technology space thanks to a pair of "transformative powers" for the program. 
"These renovations will allow us to enhance our program," Stephanie Marks, DVM and director of the Veterinary Technology program at Manor College, said. "Students in the first two years of our program are spent here getting hands-on training that they need in an environment where we can foster our students' needs."
Storms that rolled through the Jenkintown area around 3:30 p.m. eliminated power across campus. With guests already in attendance, and with help from a small set of lights run via extension cord from a nearby car, the ceremony commenced.
Nevels Hall includes a radiology suite, a cat ward with special fiberglass caging, a small animal clinical lab and the Drs. Robert and Andrea Orsher Surgical Suite. 
Would you like to see Nevels Hall? Click here to take a virtual tour.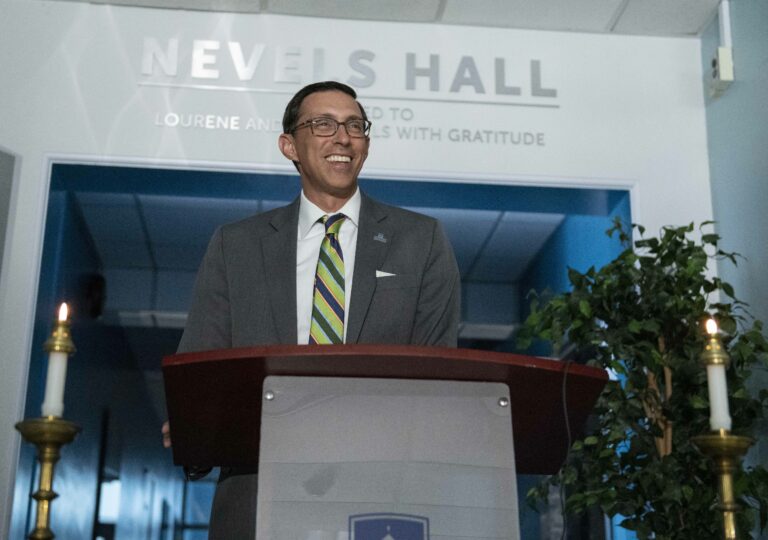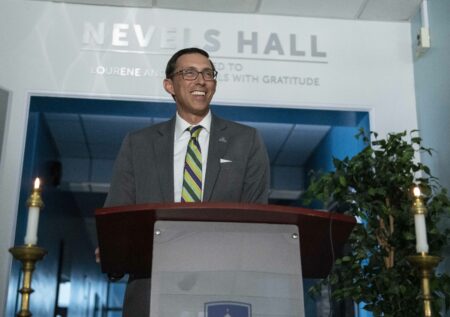 The hall receives its name from Dr. Lourene and Jim Nevels, a pair of outdoor enthusiasts who love animals and nature. Lourene has written a book about one of their dogs and for over two decades has been a docent at the Philadelphia Zoo. 
"Thank you to Dr. Lourene and Jim Nevels, who embraced this vision for Manor College's students," said Dr. Jonathan Peri, President of Manor College. "They get it, that there are times in life when you are given set-backs or where you're held back. They are the testament to overcoming with every fiber of their beings and sheer determination."
Marks added, "It's no wonder these two have been such a transformative power for our Veterinary Technology program. They have helped to completely create a new space for our program."
The Veterinary Technology program at Manor College has been accredited by the American Veterinary Medical Association since 1992. The program has had a three-year pass rate of 82 percent on the VTNE and last year's pass rate climbed to more than 90 percent.
To see all the photos from the day, check out our gallery.
For more on the day, watch the video below.